Hola! After getting back from Dubai, I was a little lacking in outfit ideas but I think it's cool to repeat outfits so whatever, I think there's too much pressure to be creative 24/7 anyway. And as it turns out, no one really notices, and I usually get the most compliments on outfits I repeat. Since I've also had some weight fluctuations my collection of vintage jeans have been feeling way too tight and uncomfortable. Until I find the perfect pair of Vintage Levis in a larger size, here are a few outfits featuring non-vintage bottoms: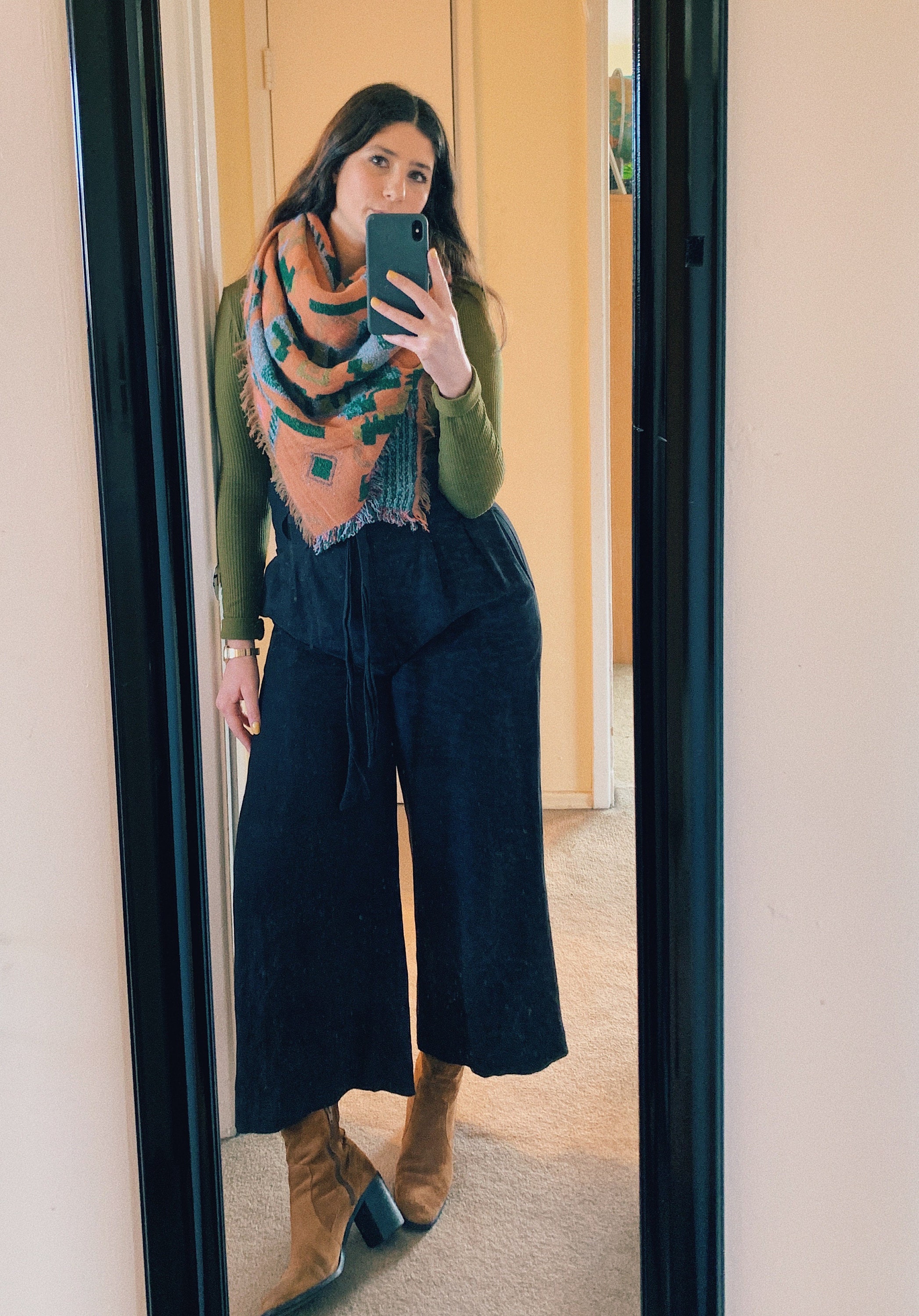 Outfit 1. Heading to work on a chilly day. I wear a version of this to work most days, boots, ankle pants, fitted top.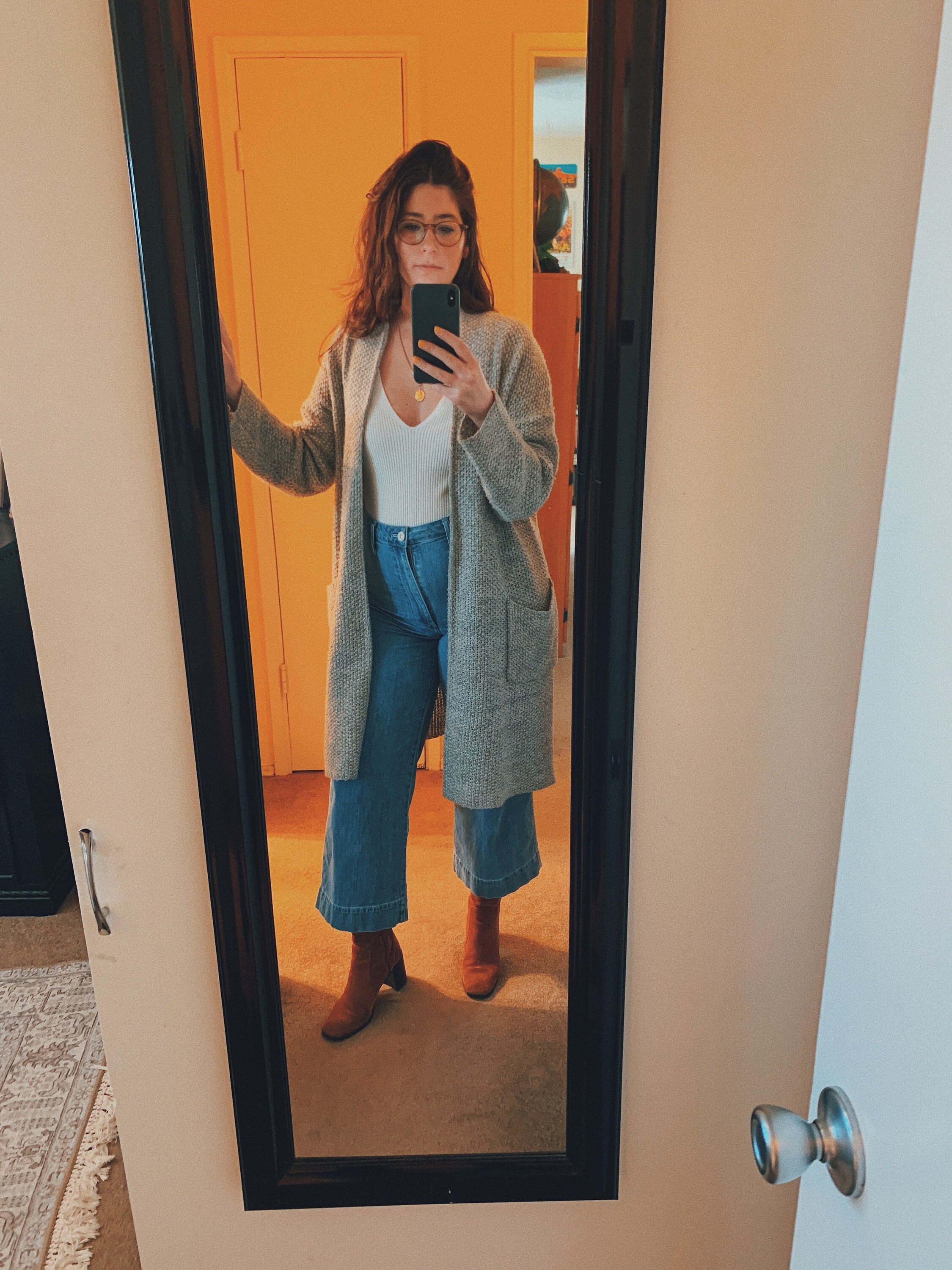 Outfit 2. Outfit I wore when it was sunny but still a bit chilly. Same outfit formula... ya dig?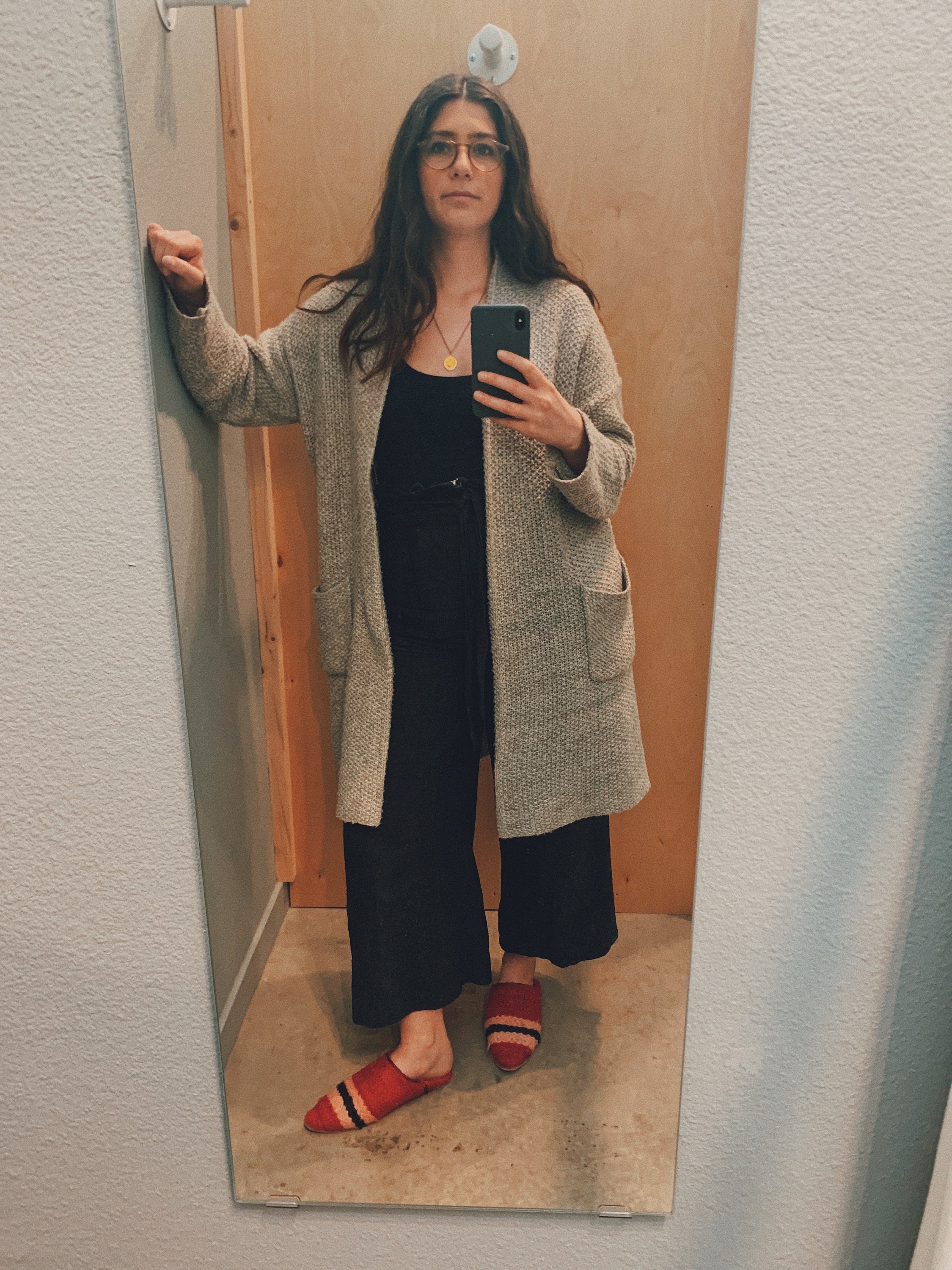 Outfit 3. As you can see I've worn every single piece in this outfit except the vintage babouche slides ... creativity at an all-time low, yet I got so many compliments this day on my overall look.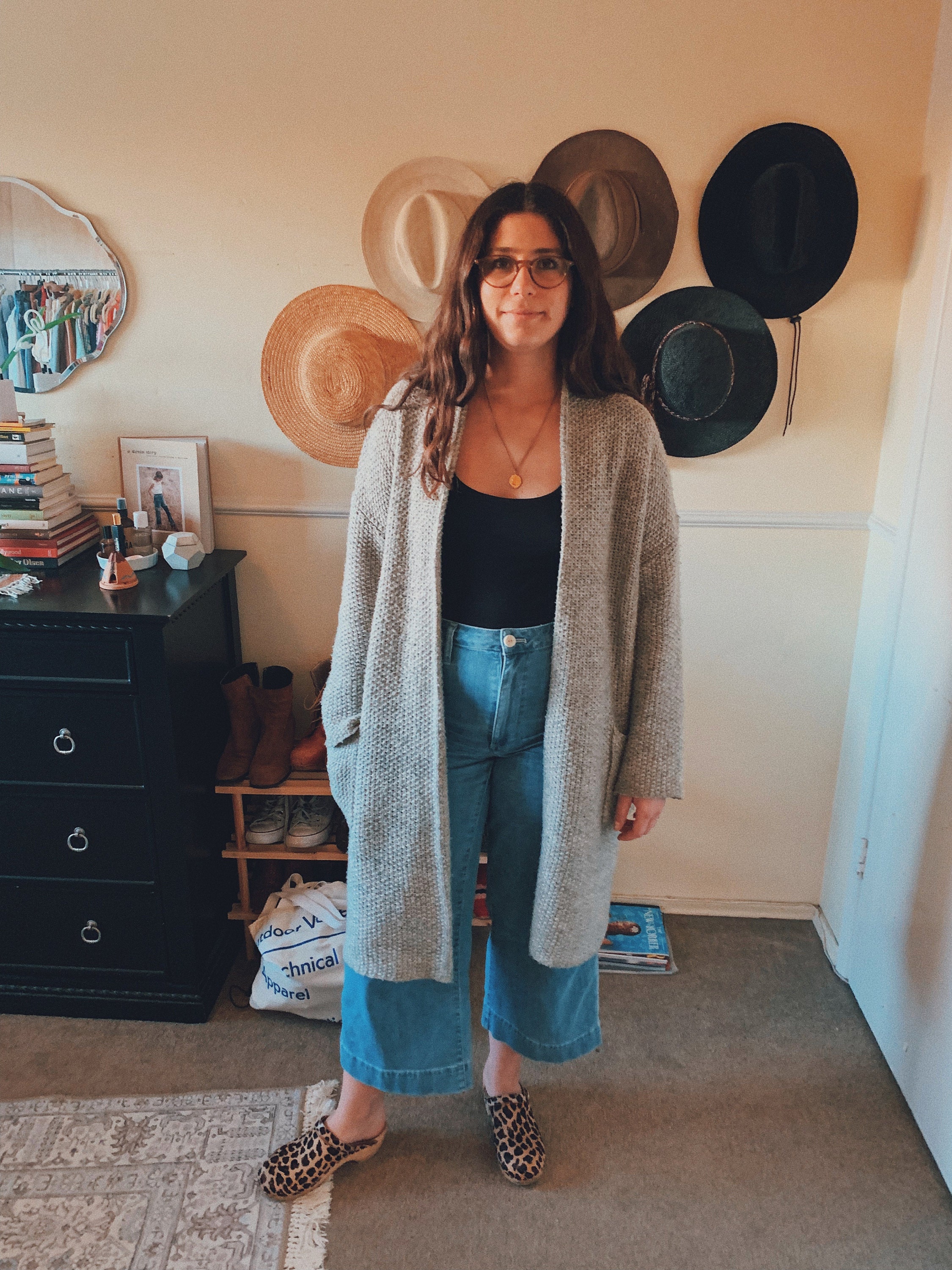 Outfit 4. Casual outfit I wore to grab a burger on a friday night. How much do you love these vintage clogs? So excited to free my ankles and not have them stuck inside socks and boots like they've been all winter.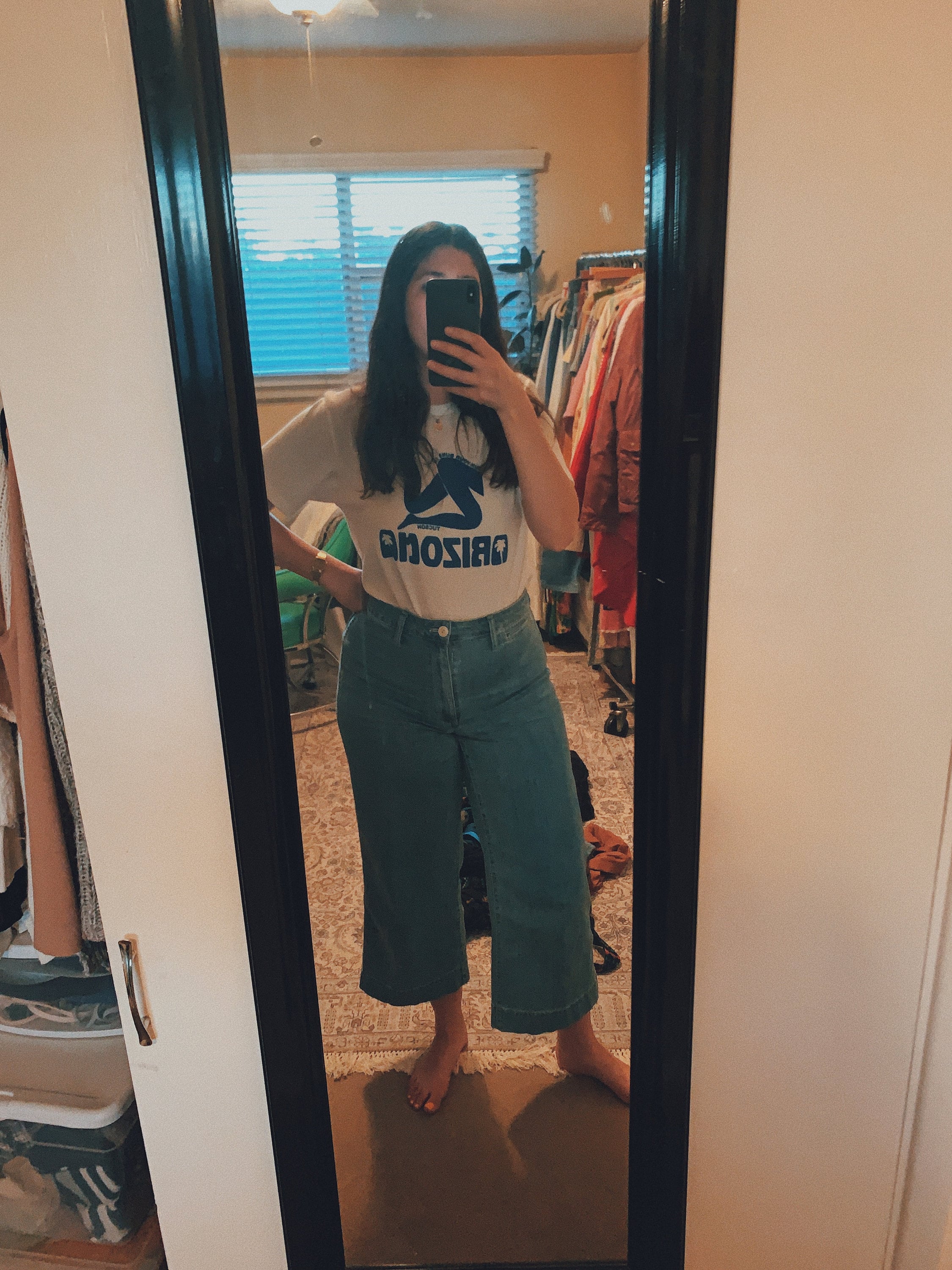 Outfit 5: After the first nice day in FOREVER. Not one to complain a lot about the weather but San Diego has been unseasonably cold and rainy, and it was so nice to just wear a t-shirt and no sweater! This tee is a vintage replica from one of my favorite shops, Avenue in Tuscon Arizona.
✌️💛 - Jac