Ah, Austin. Darling of the millenial world. Austin has always held a reputation for being one of the best funky cities. However, in the past few years Austin has really come into its own. Exploding in population, this city has managed to keep its finger on the pulse of what is cool in the restaurant, bar, and retail industry, while maintaining what makes it uniquely Texan. I made a map of my favorite spots via Google (Click Here to Access), but here is a list of my favorite spots below, in no particular order.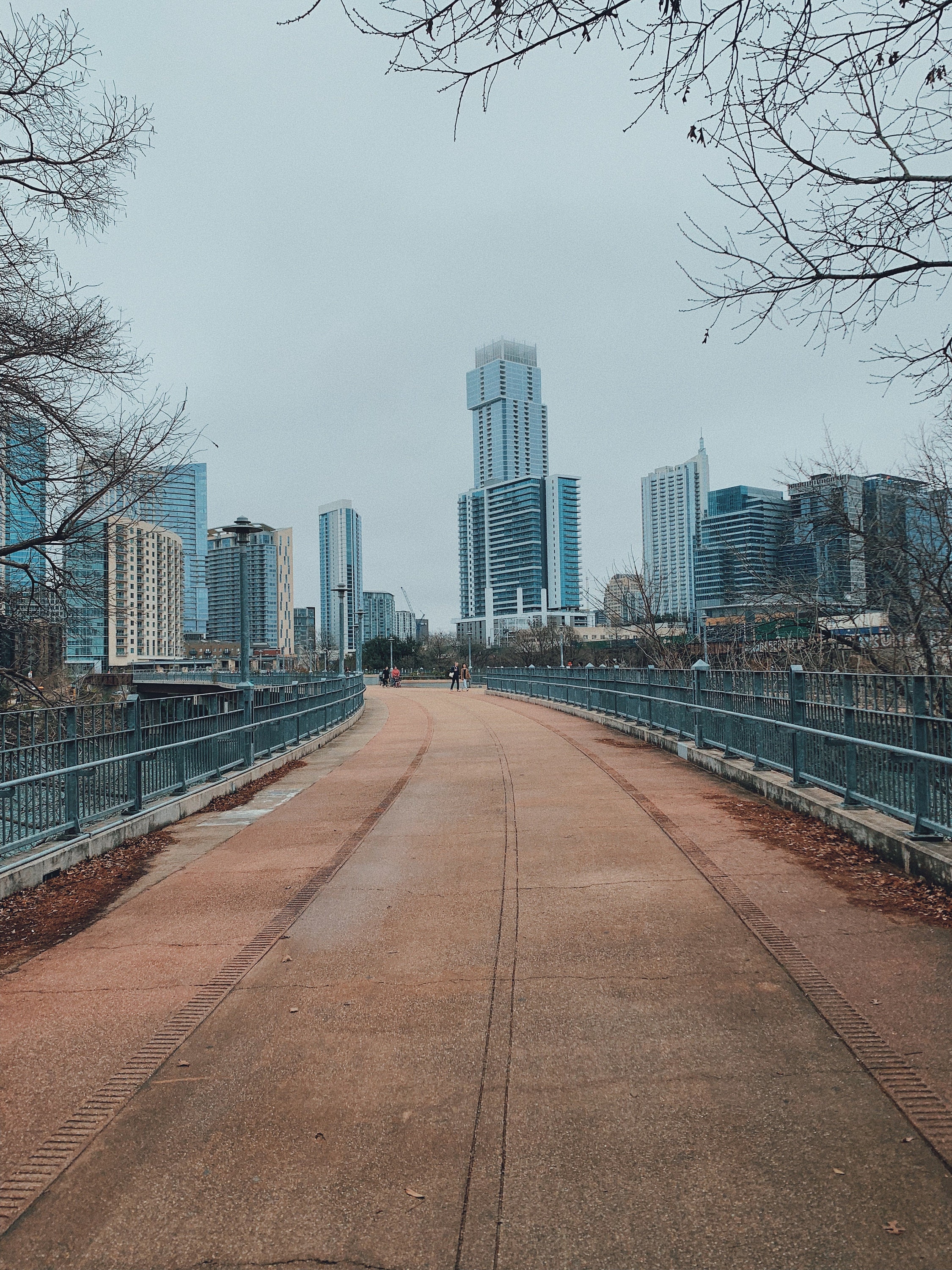 Lamar Street Bridge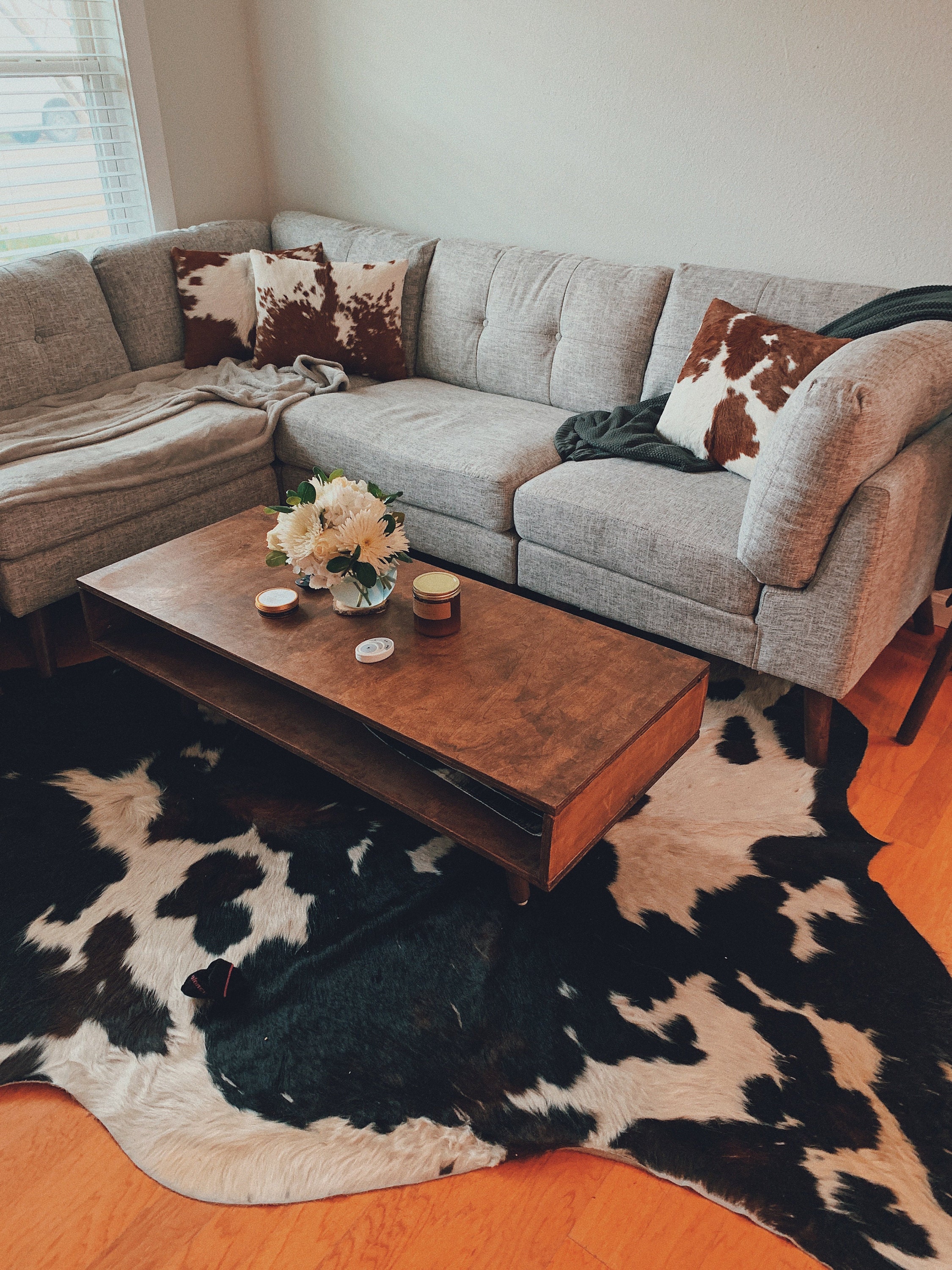 We stayed at my brother + sister in law's home. 🐄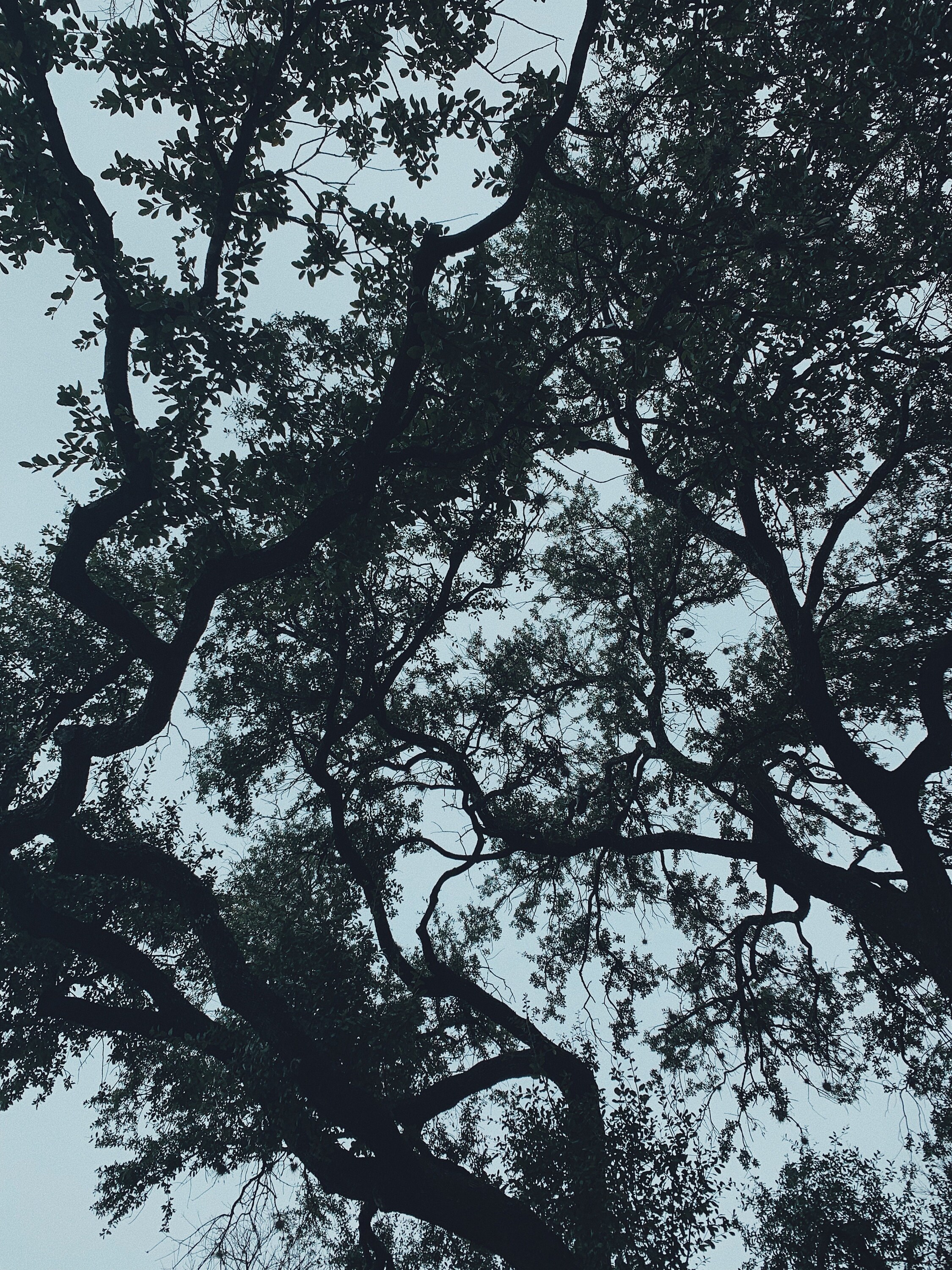 Even in the winter, Austin is quite beautiful. I highly recommend visiting during the colder months.
Top Notch Burgers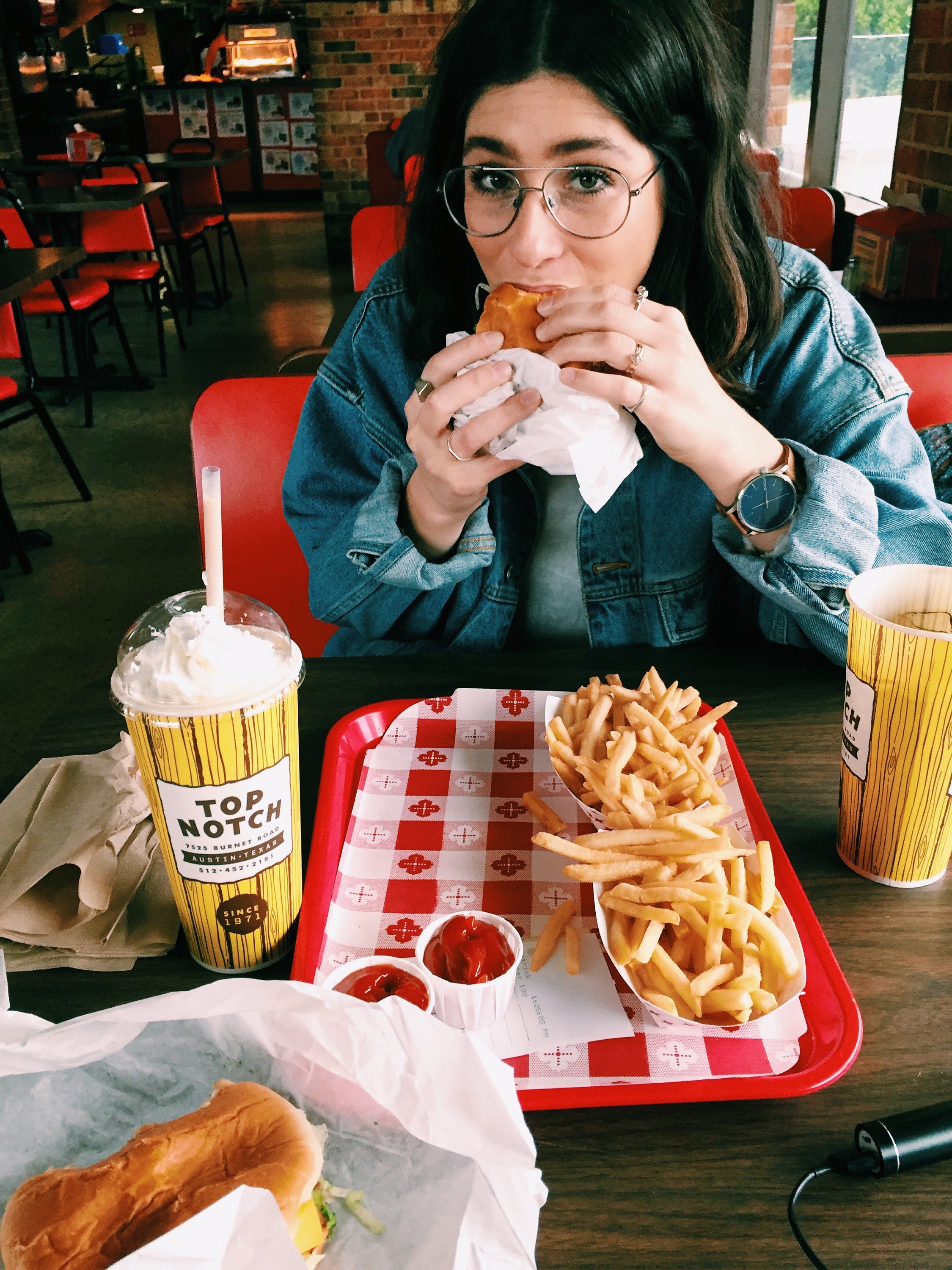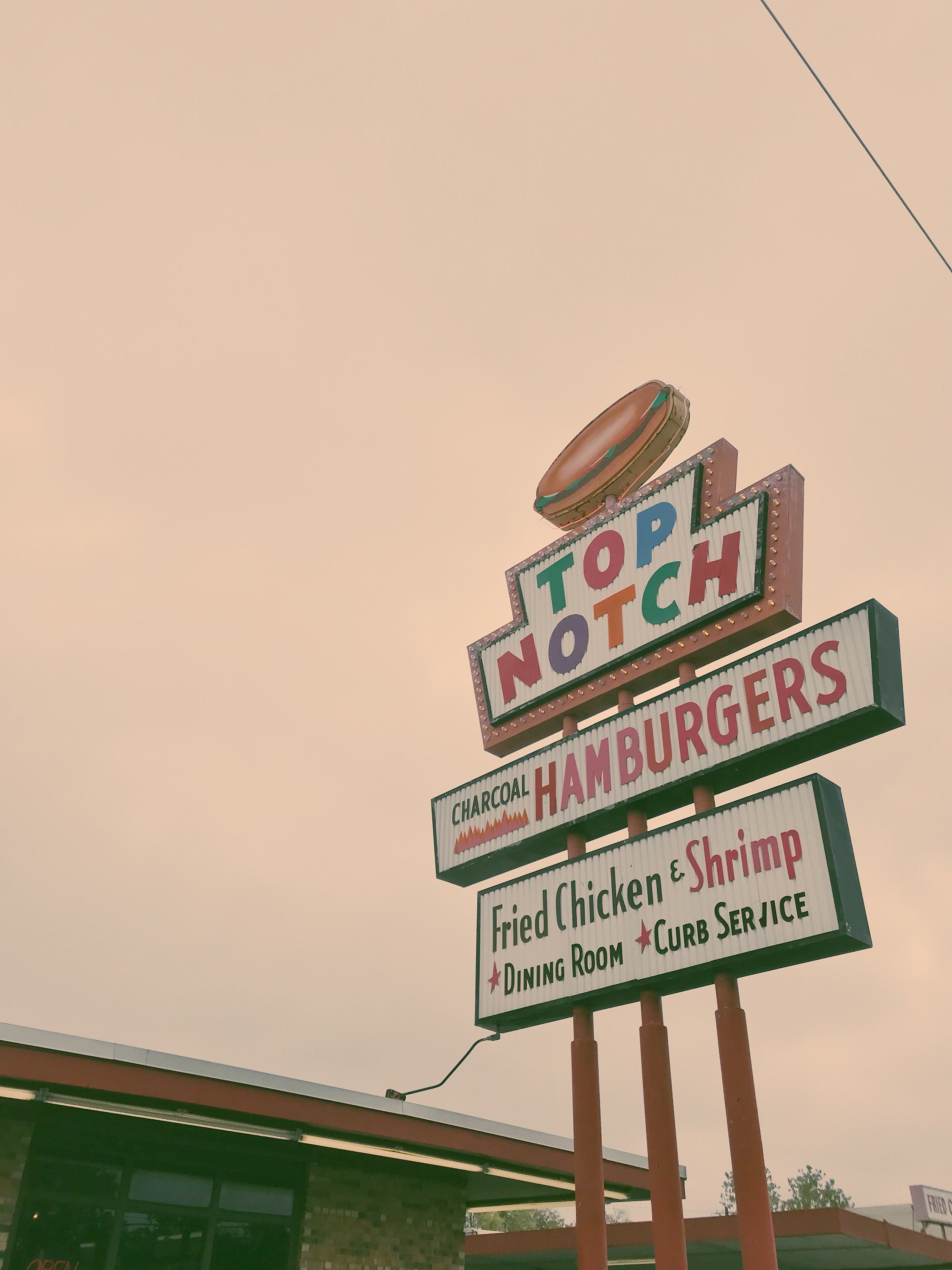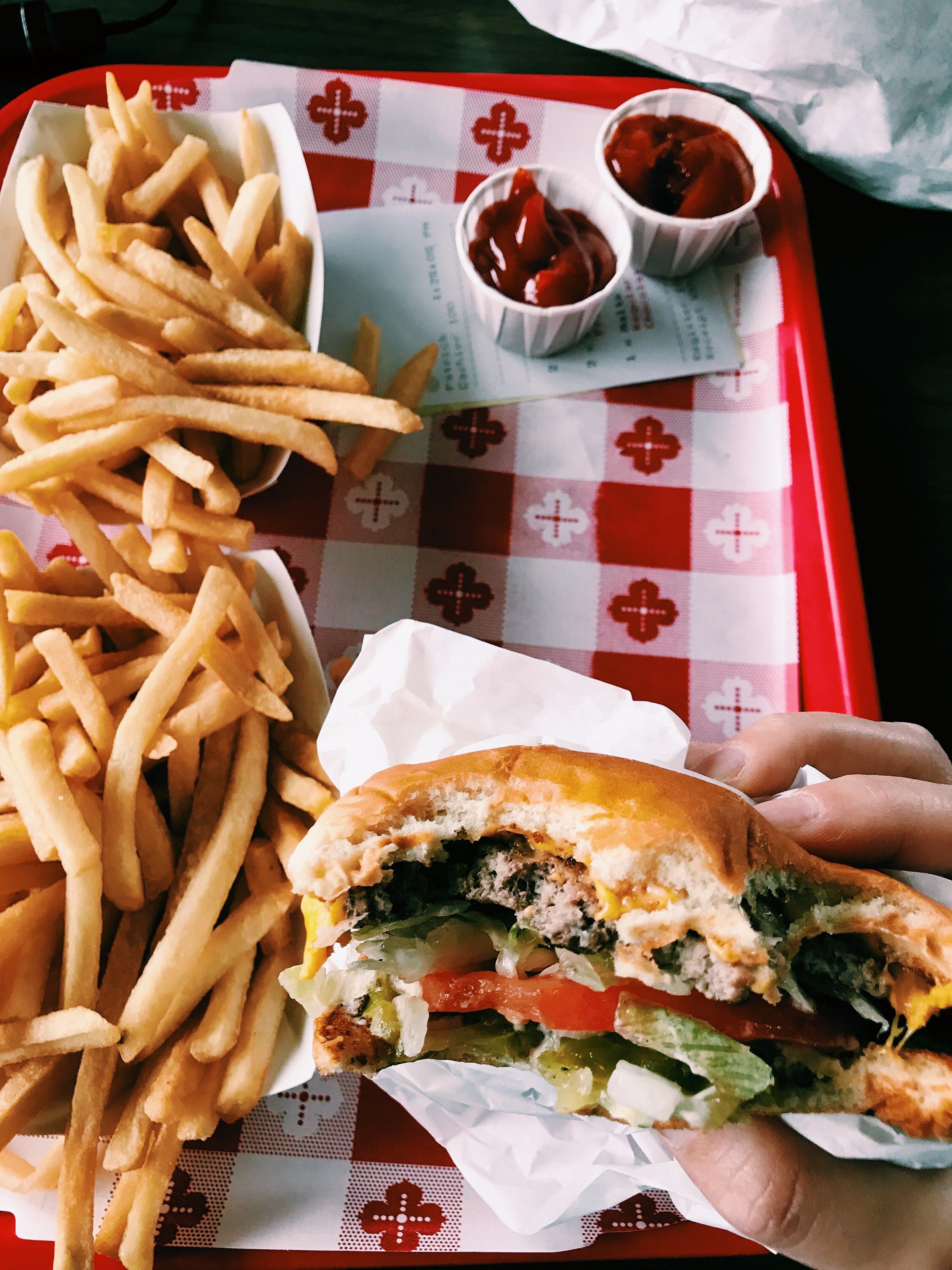 Go here for old-school burgers, shakes and Americana vibes. Top Notch Burgers
Texas State Capitol Building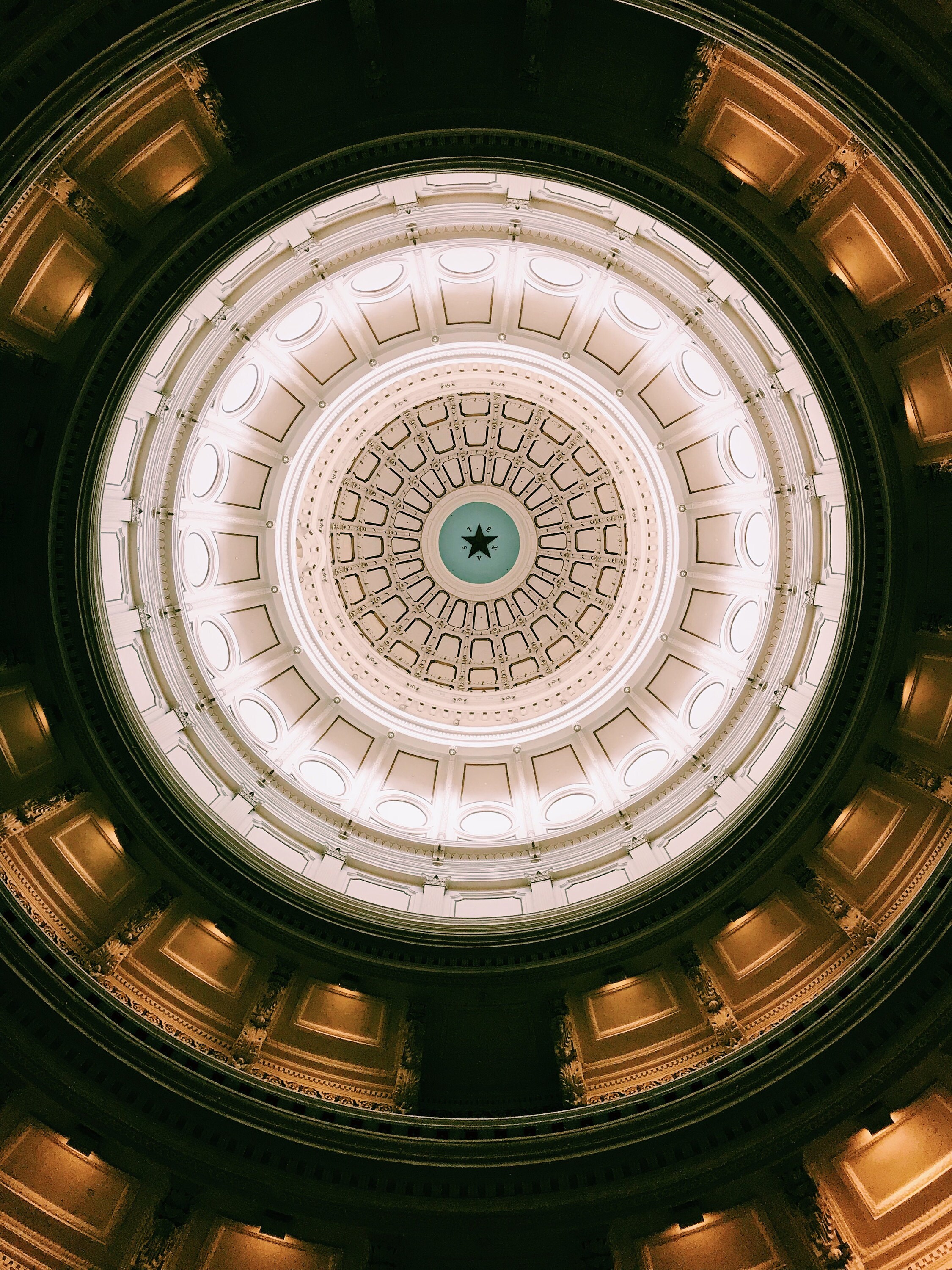 It's bigger than the US Capitol Building in D.C. and is a great for exploring on your own or via a tour. Don't forget to enjoy the grassy, tree-filled grounds too. Texas State Capitol
Garage Bar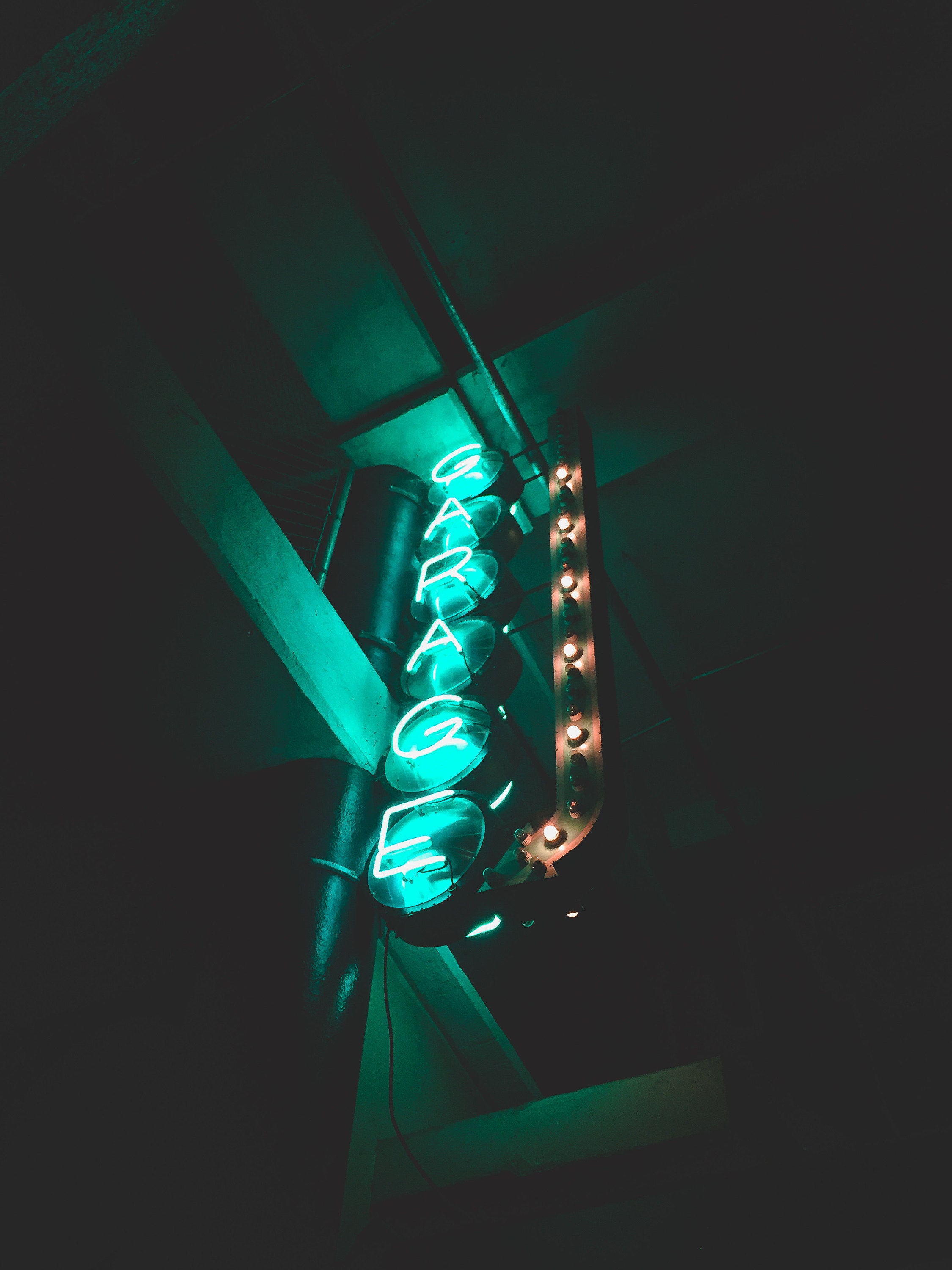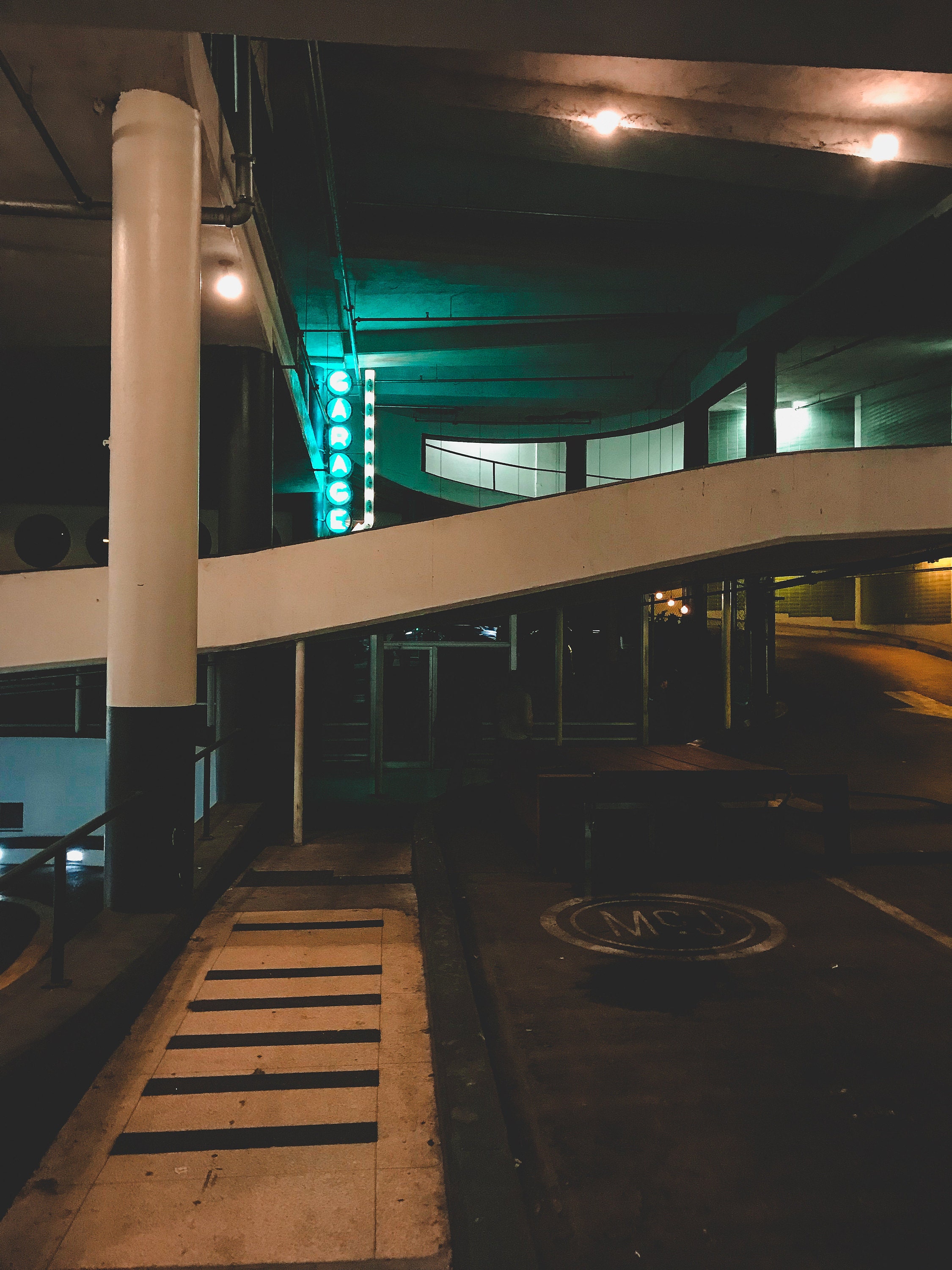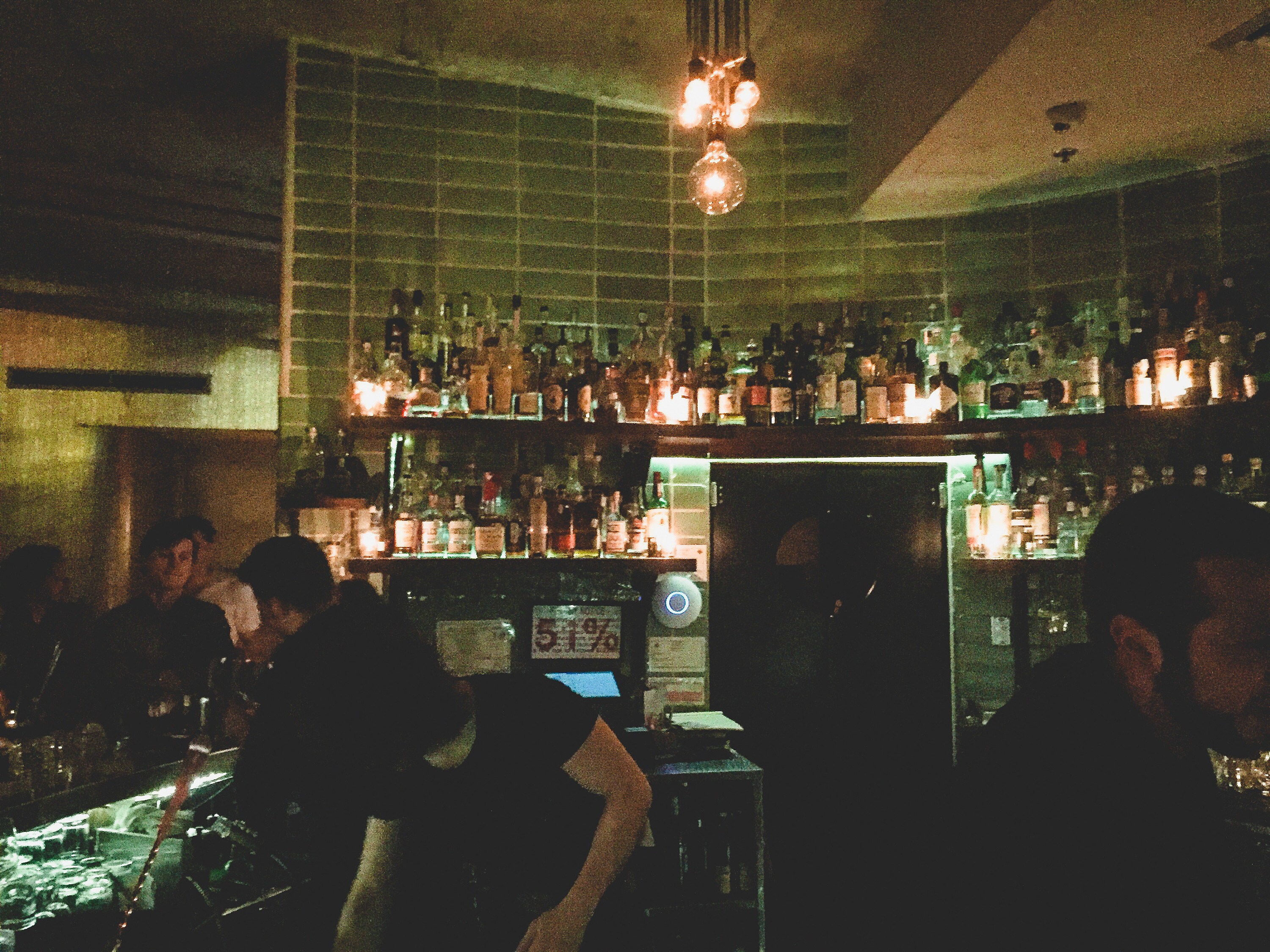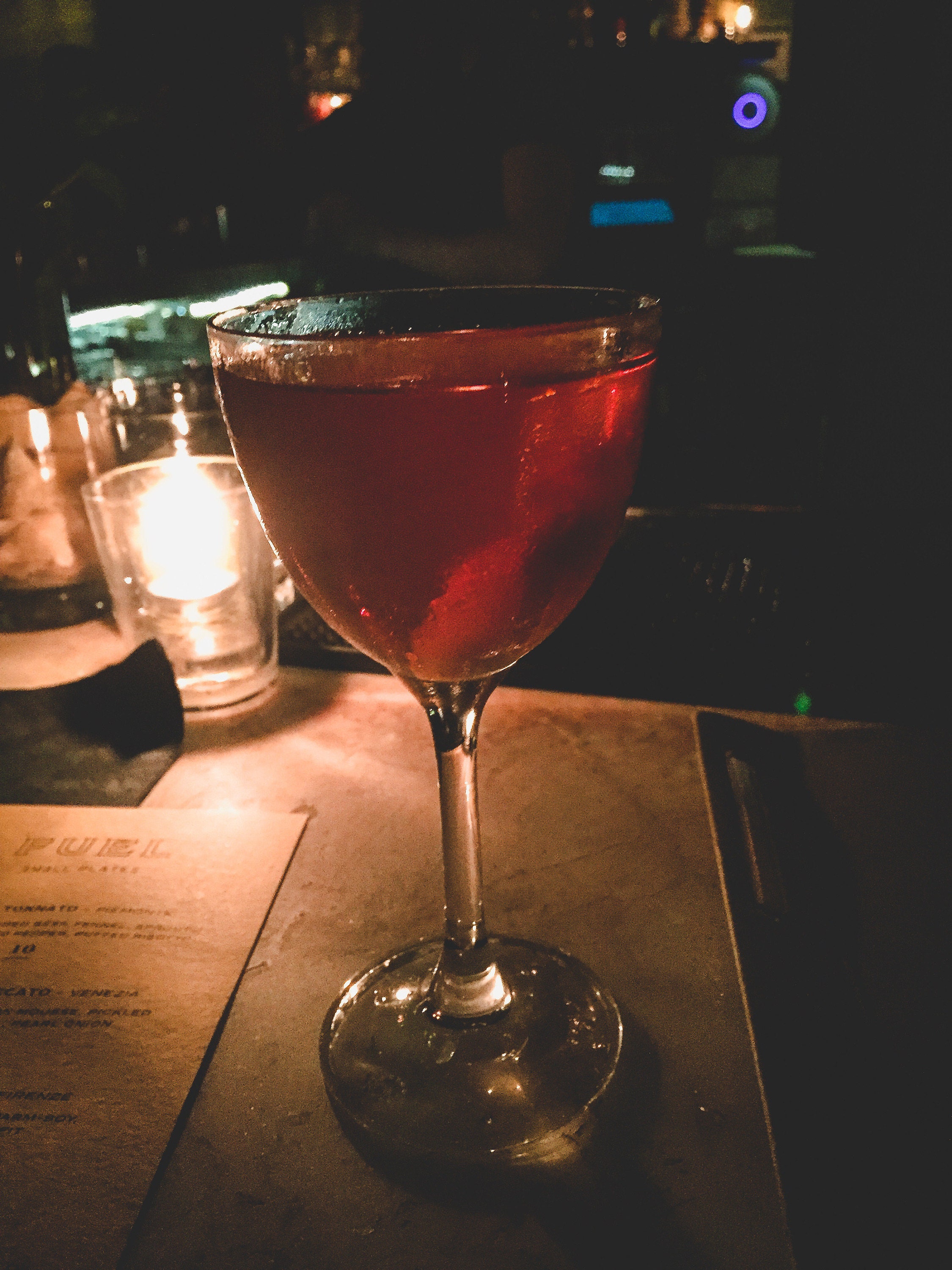 It's a cocktail bar - In a parking garage. Enough said. Garage Bar
Alamo Drafthouse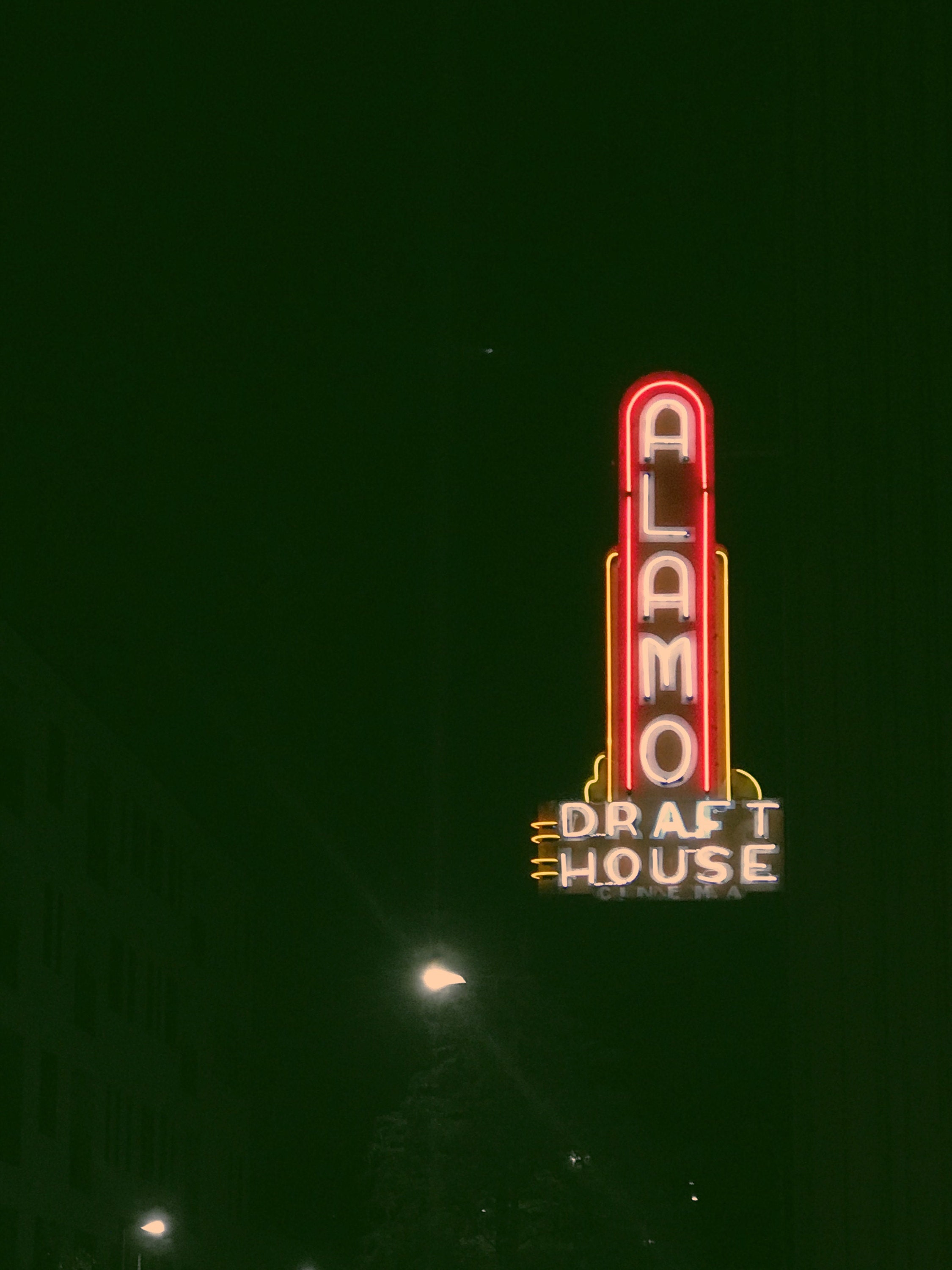 It seems a little strange to make time to see a movie when traveling, but do it for one of the top theatre chains in the country. Go for the movies, stay for the beer, food and cocktails. One of the best, most fun experiences you'll have at the movies. Alamo Drafthouse
Shop Olive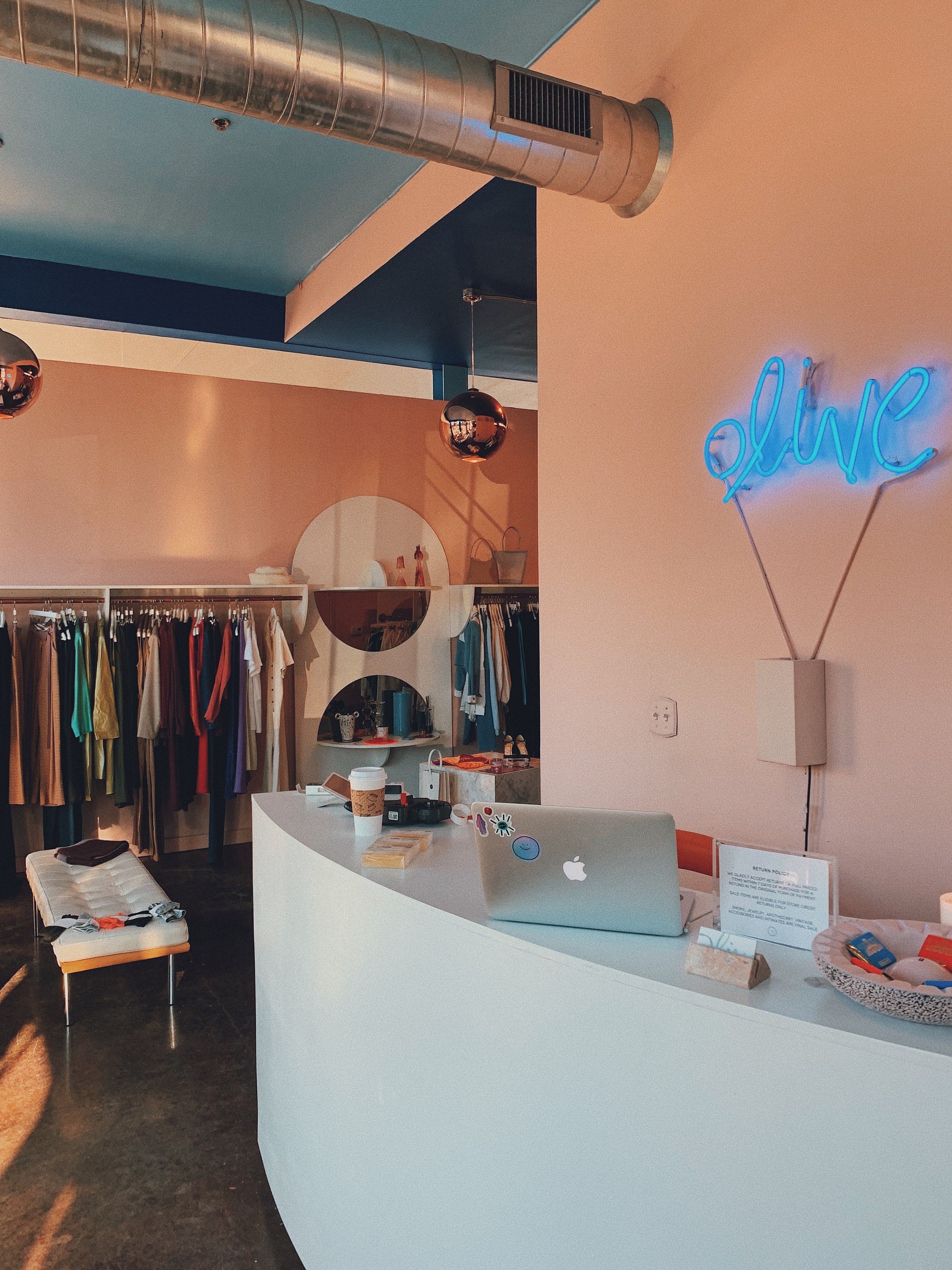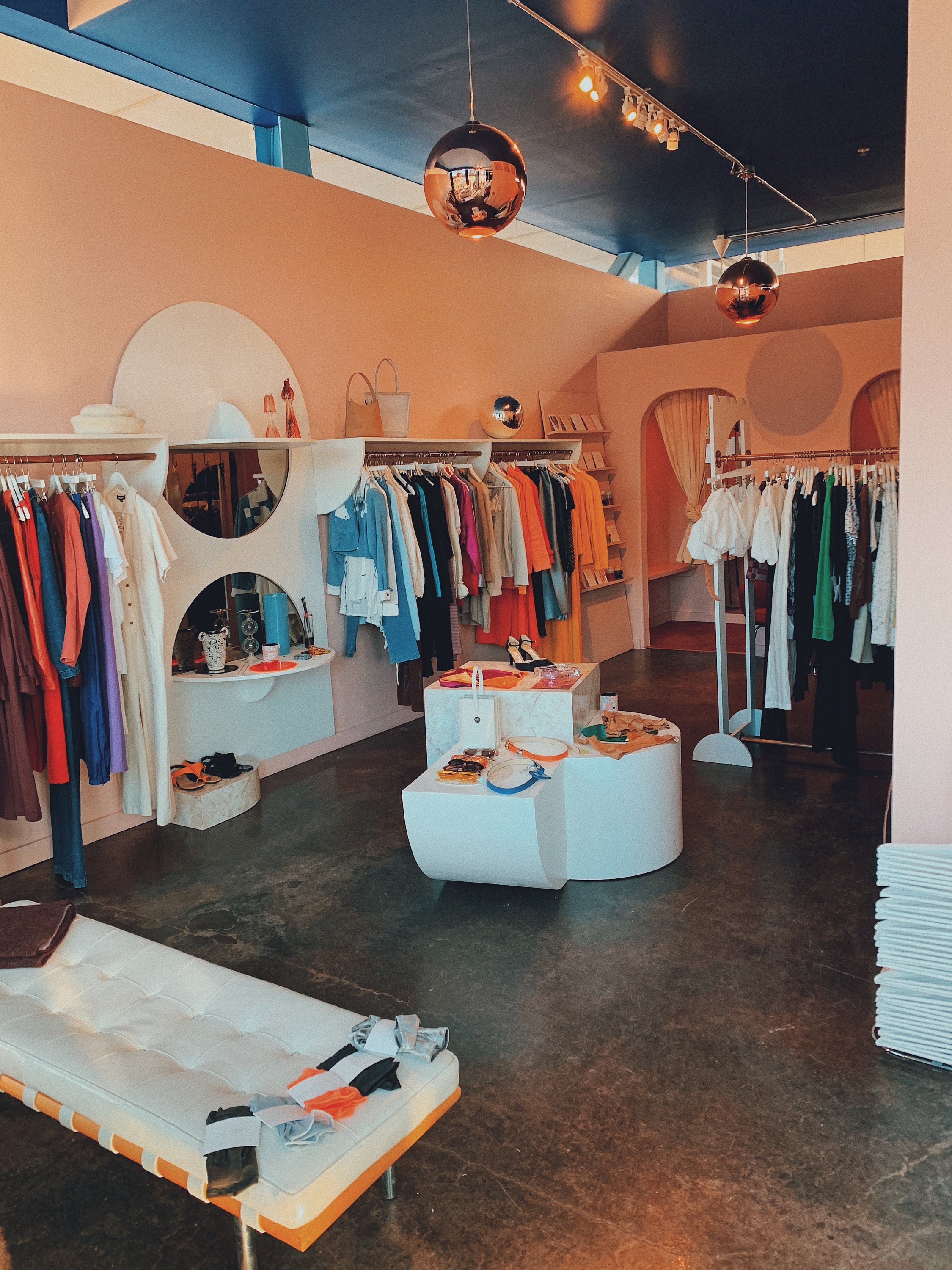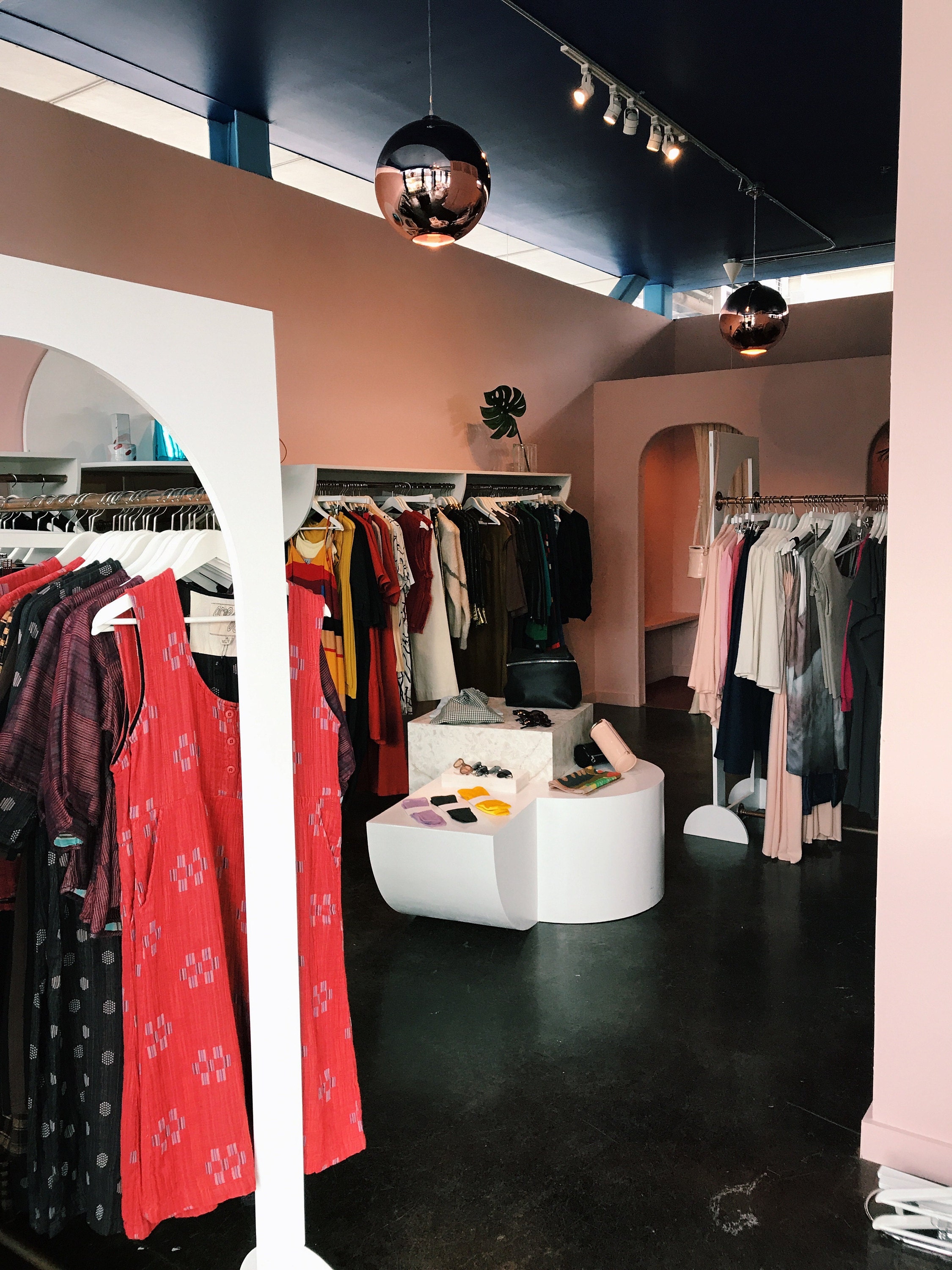 Really great boutique full of independent designers like Ace & Jig and Paloma Wool mixed with a curated selection of 90's vintage. Shop Olive
Charm School Vintage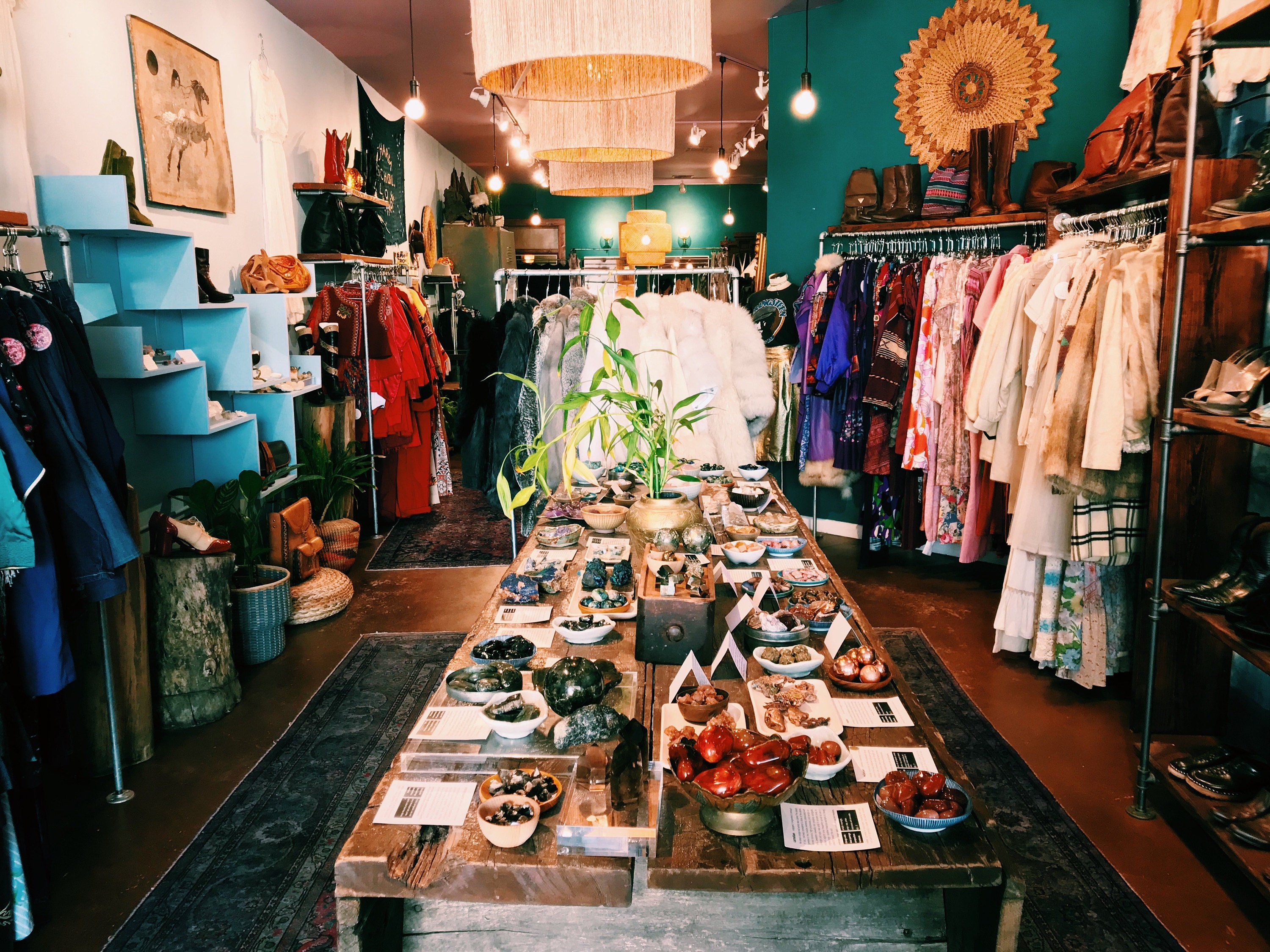 Ethereal shop filled to the brim with vintage clothing, crystals and small batch skincare. Charm School Vintage
Take Heart Shop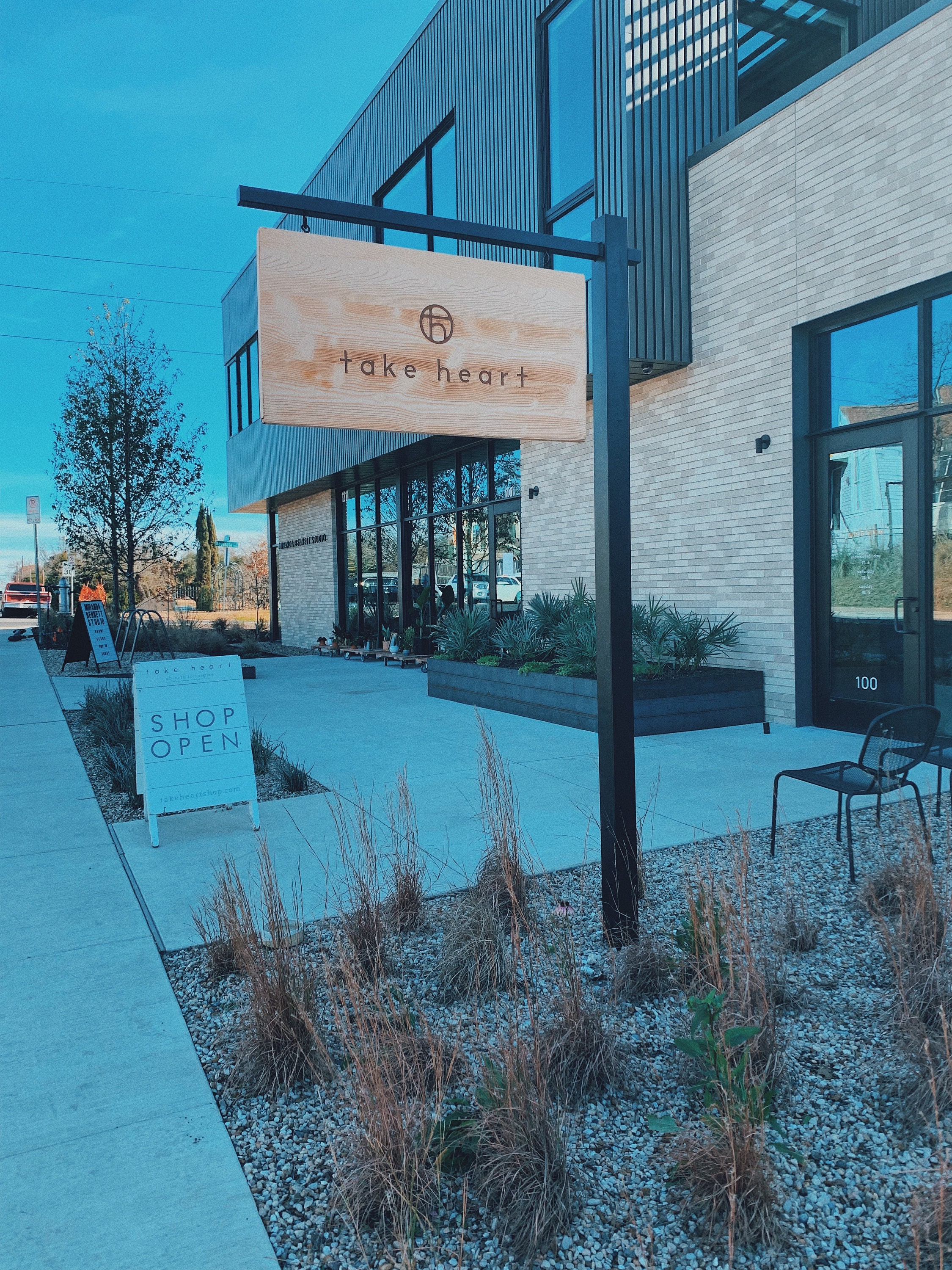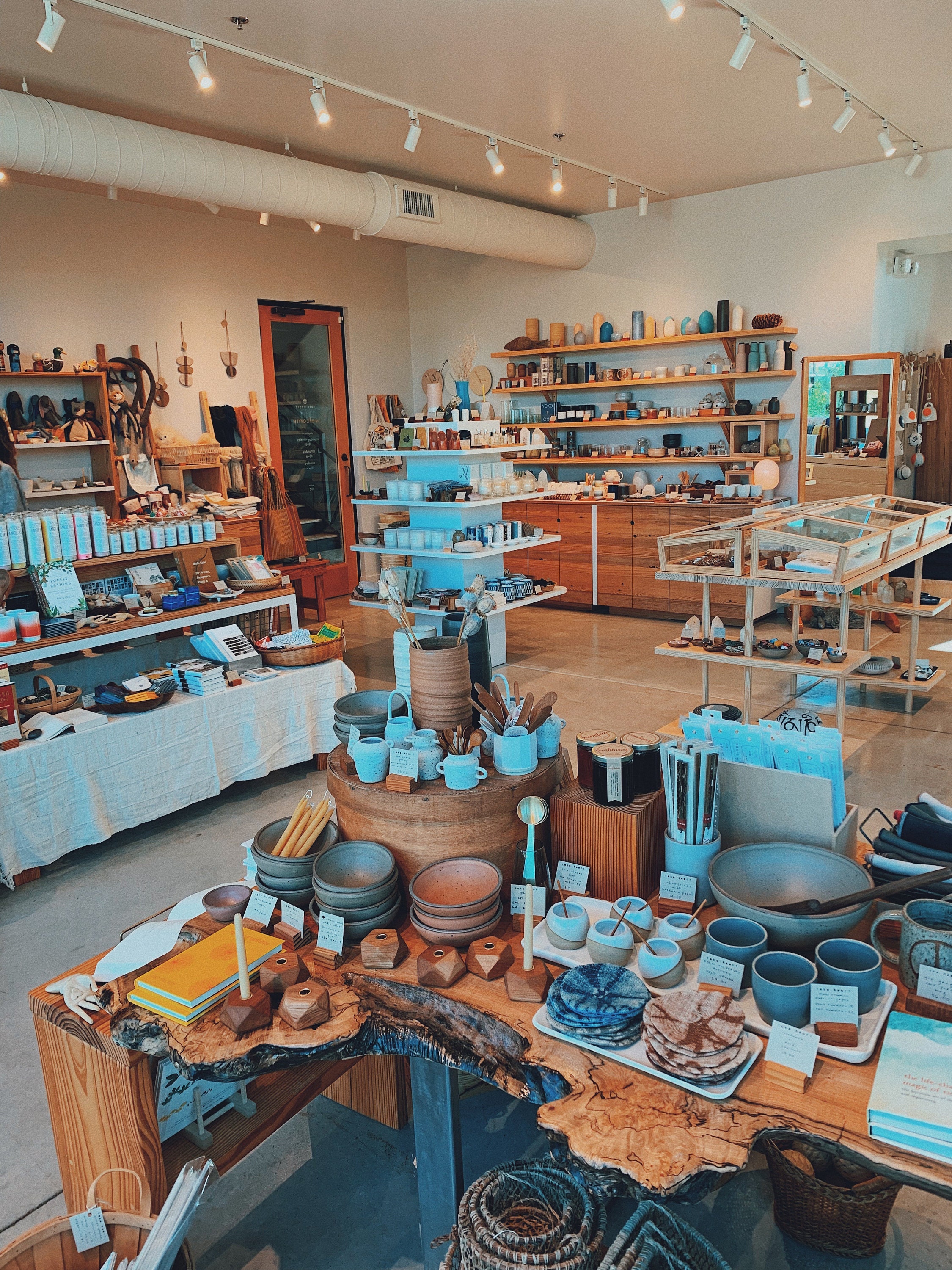 The best minimalist gift shop with a Japanese vibe and a focus on local and small batch makers. A must-visit if you are a fan of gift shops. Take Heart
Valentina's Barbeque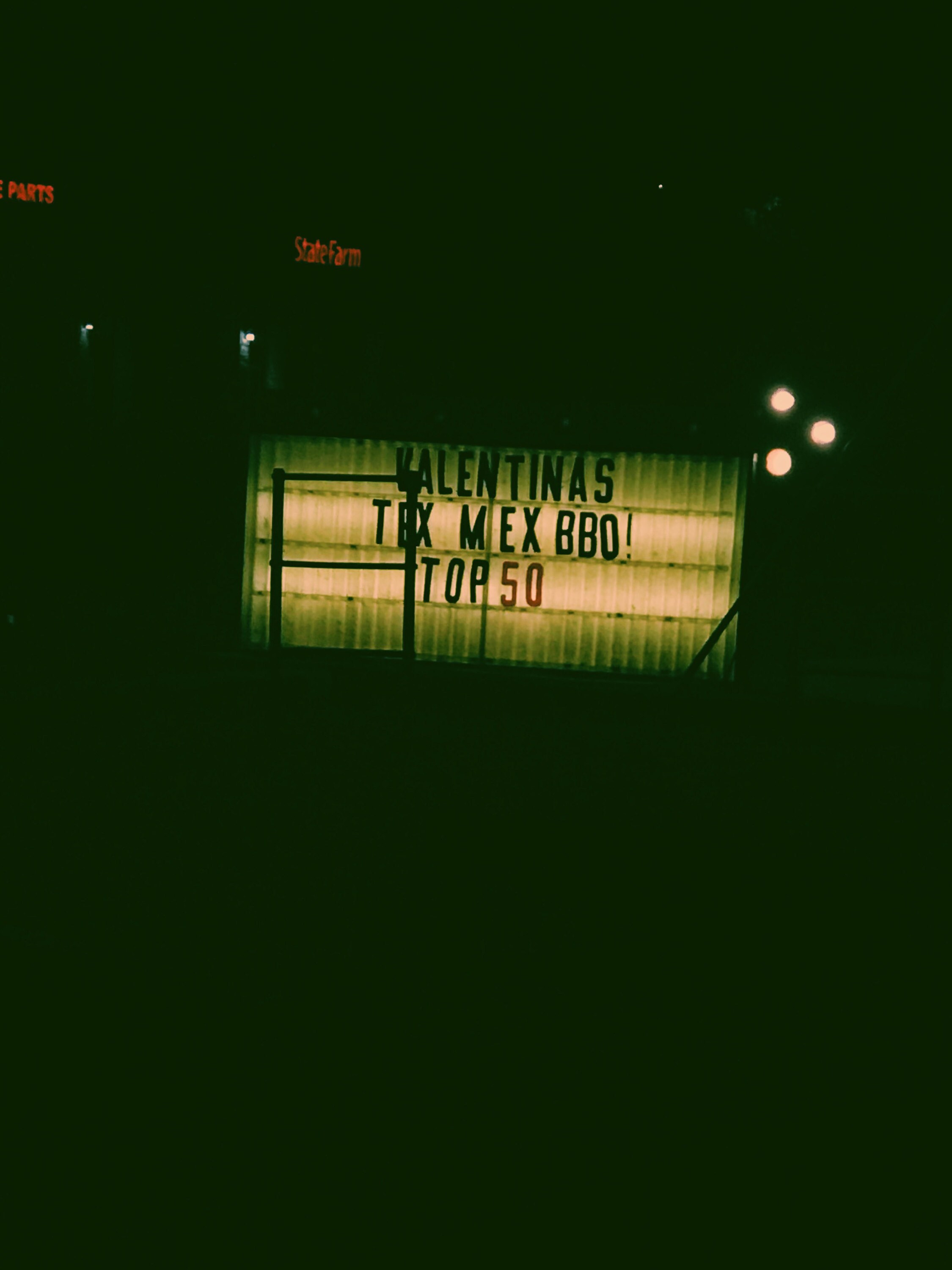 If you want some incredible locally famous barbeque but don't want to waste your day waiting in line. Valentina's Tex Mex BBQ
Soup Peddler Smoothies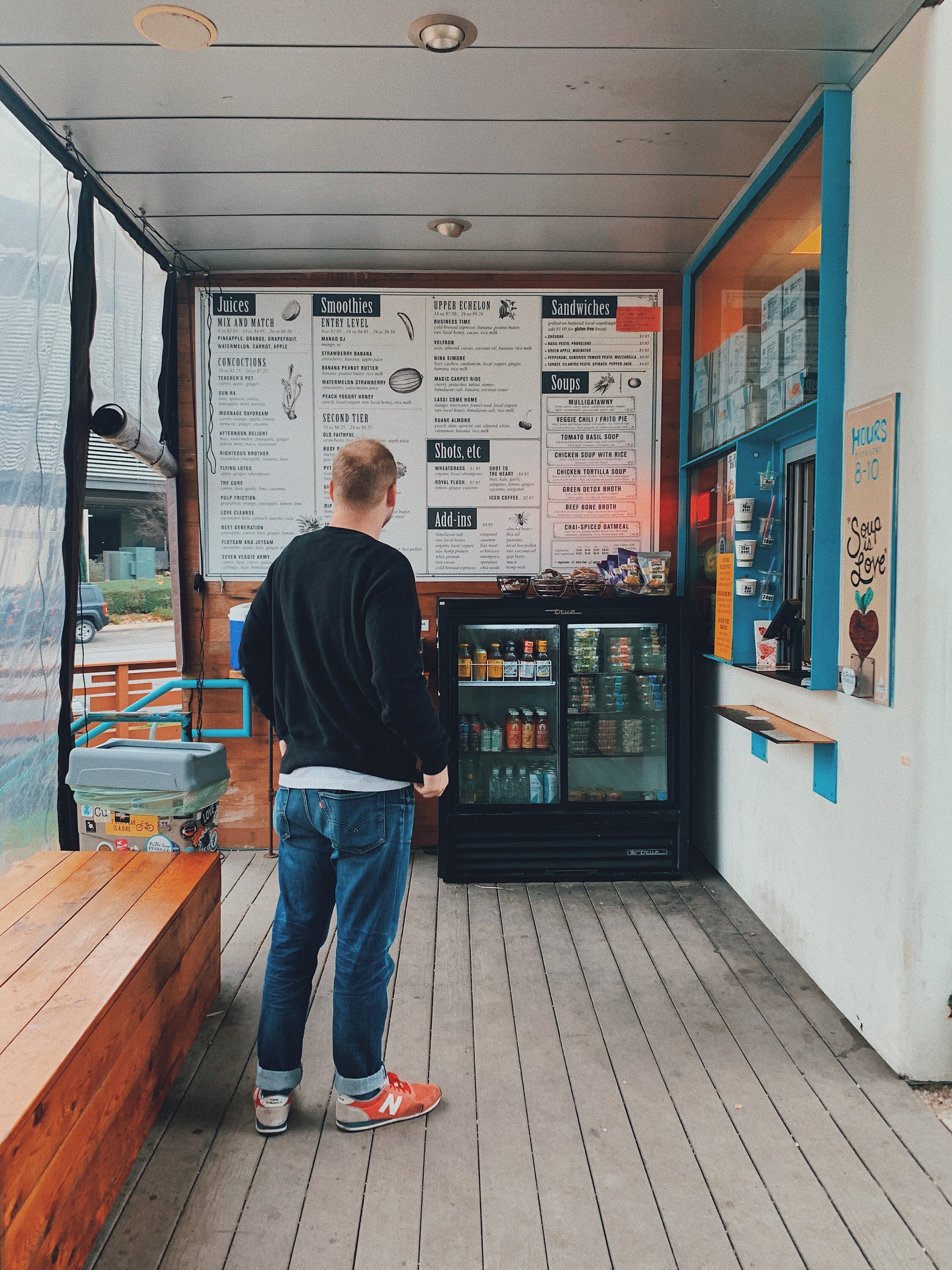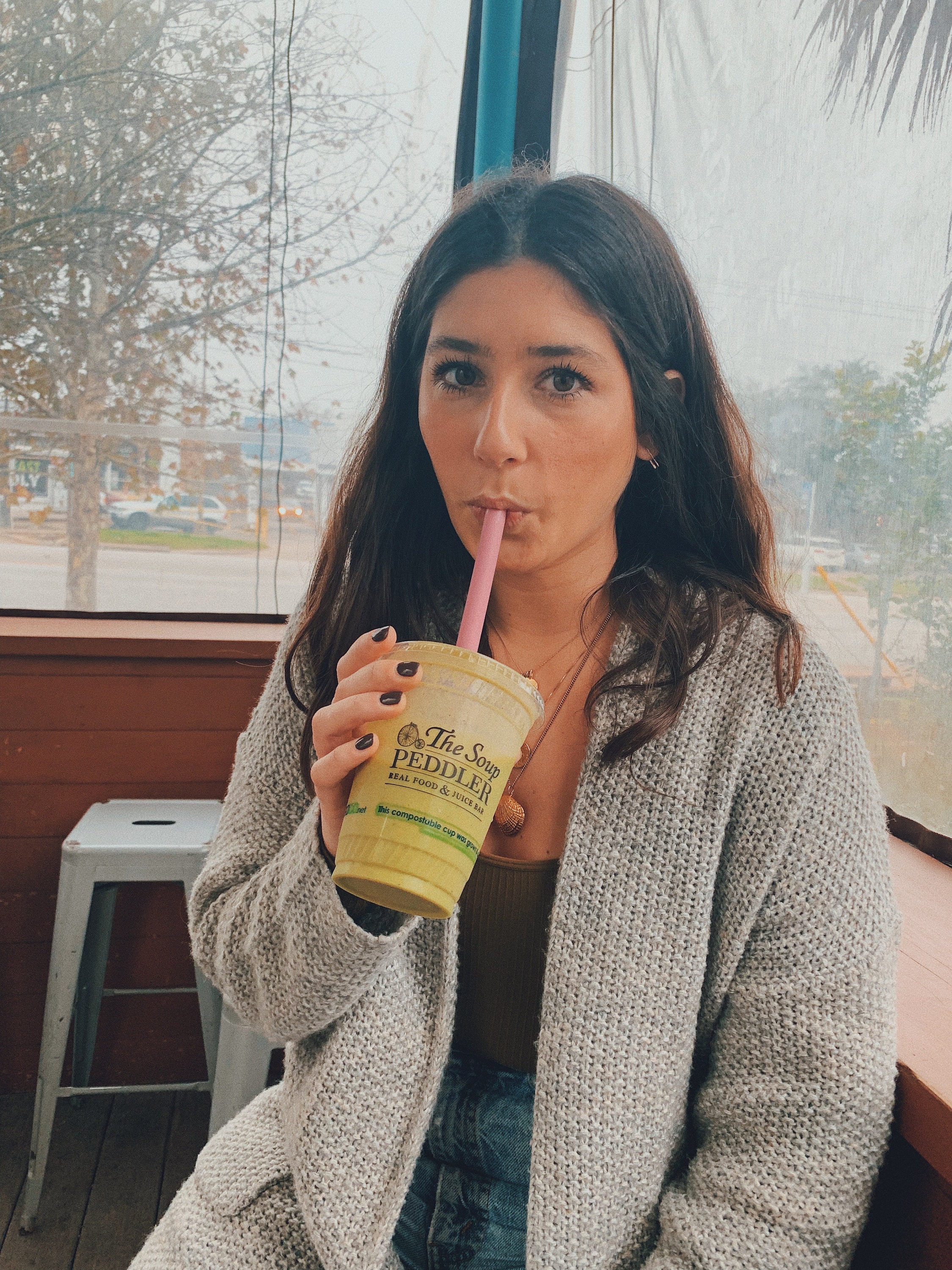 When you filled up on barbeque the night before and need something lighter. Soup Peddler
Stardust Vintage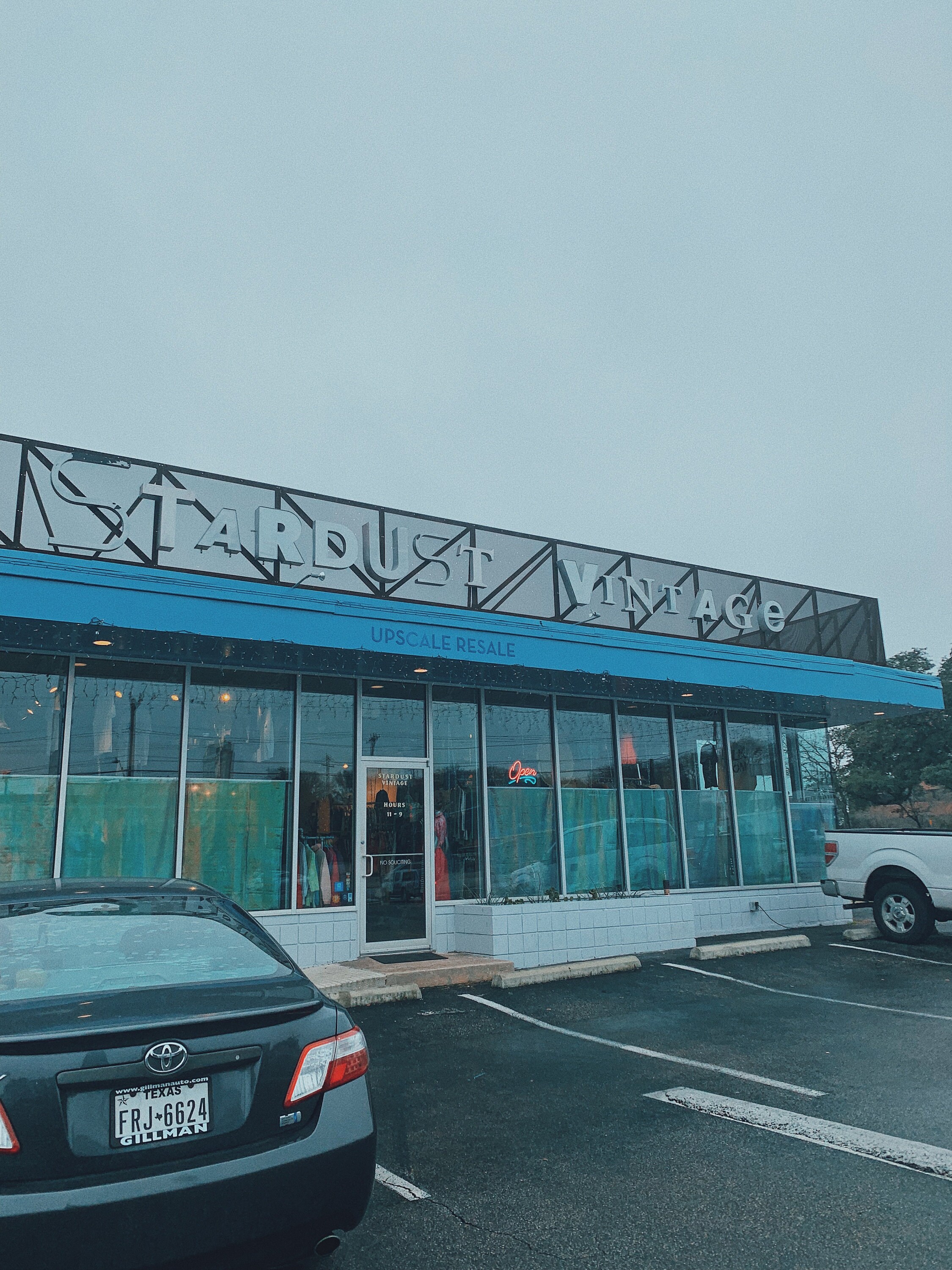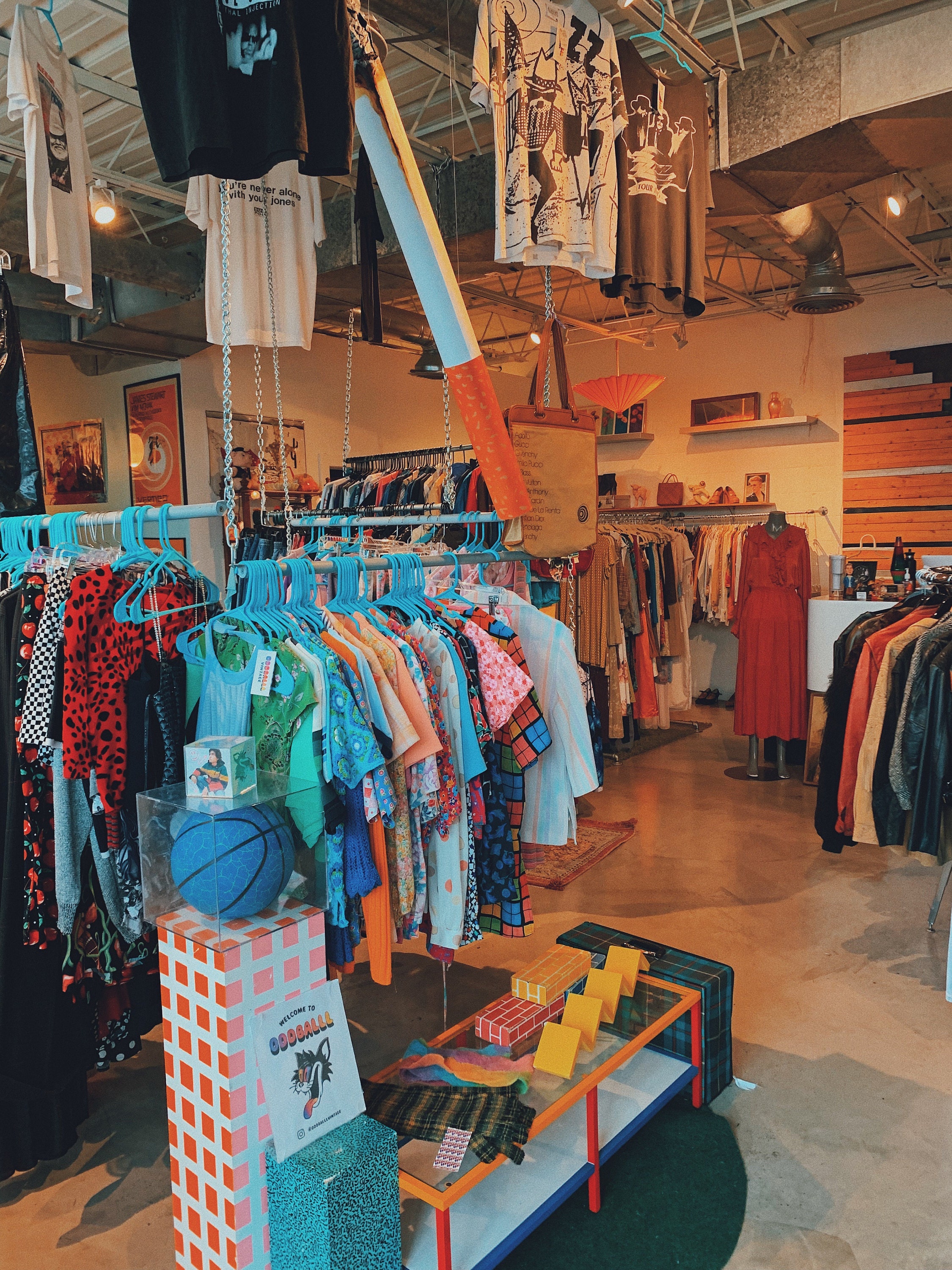 Great selection of vintage from every era. Stardust Vintage 
Patika Coffee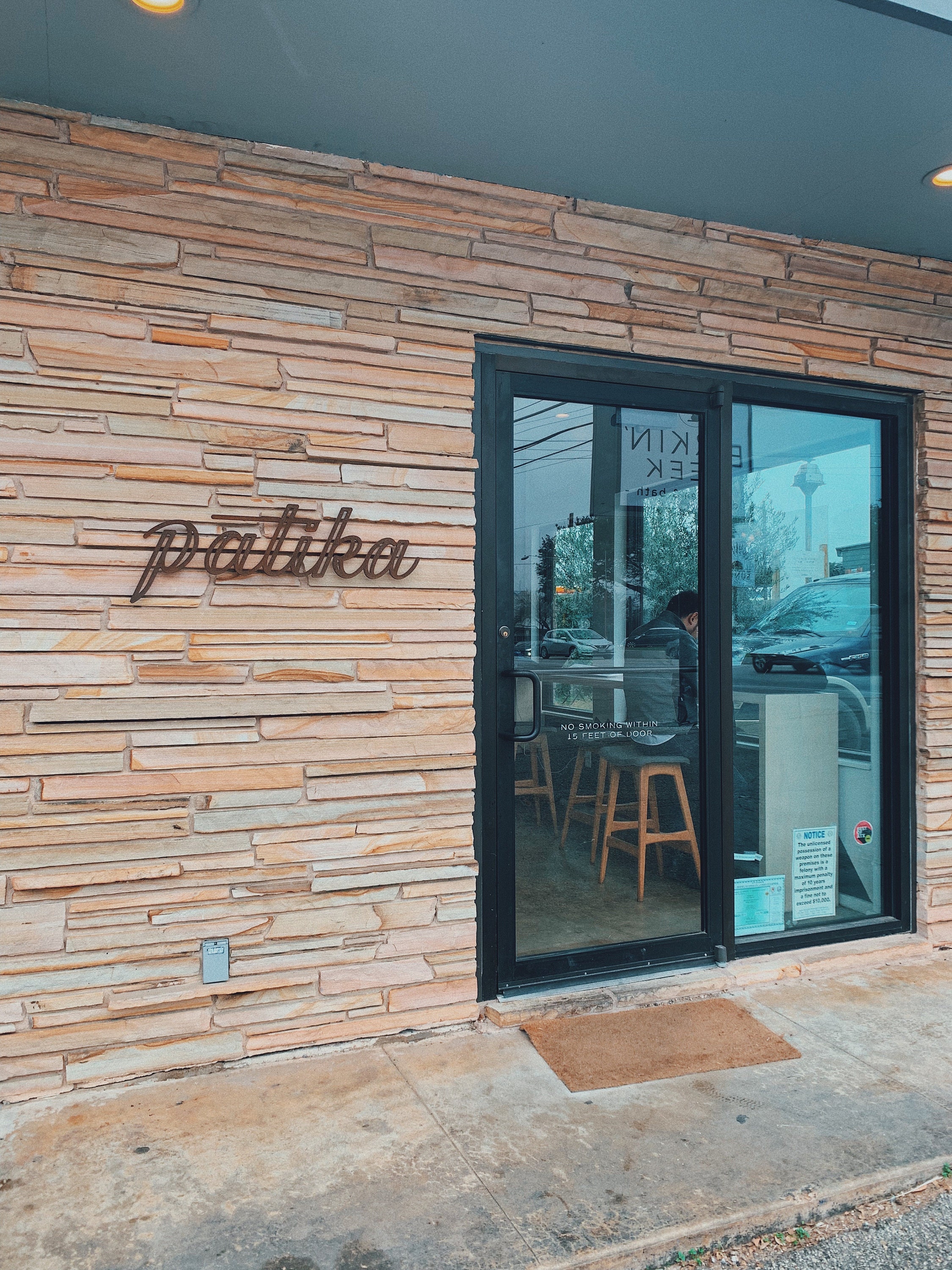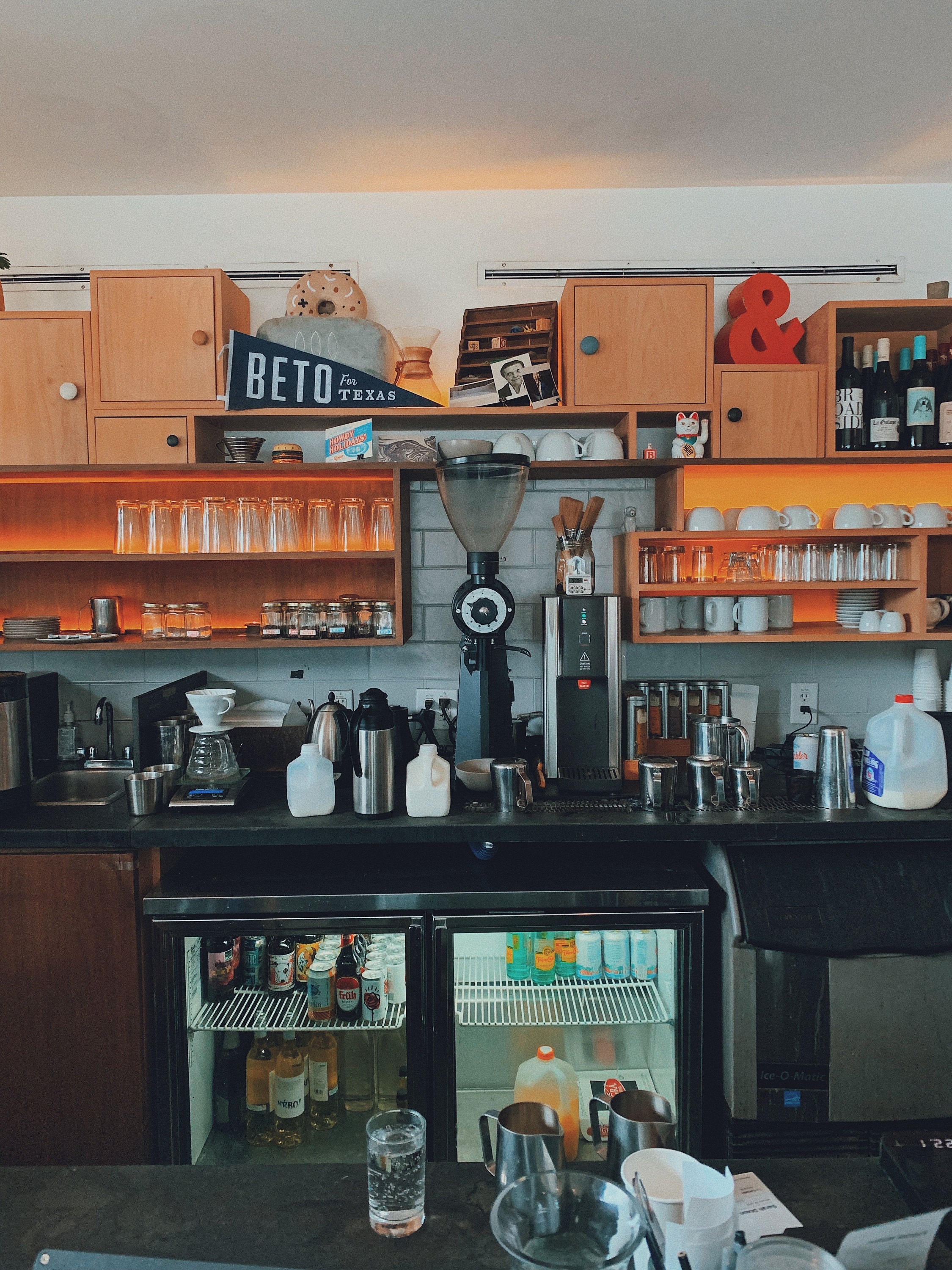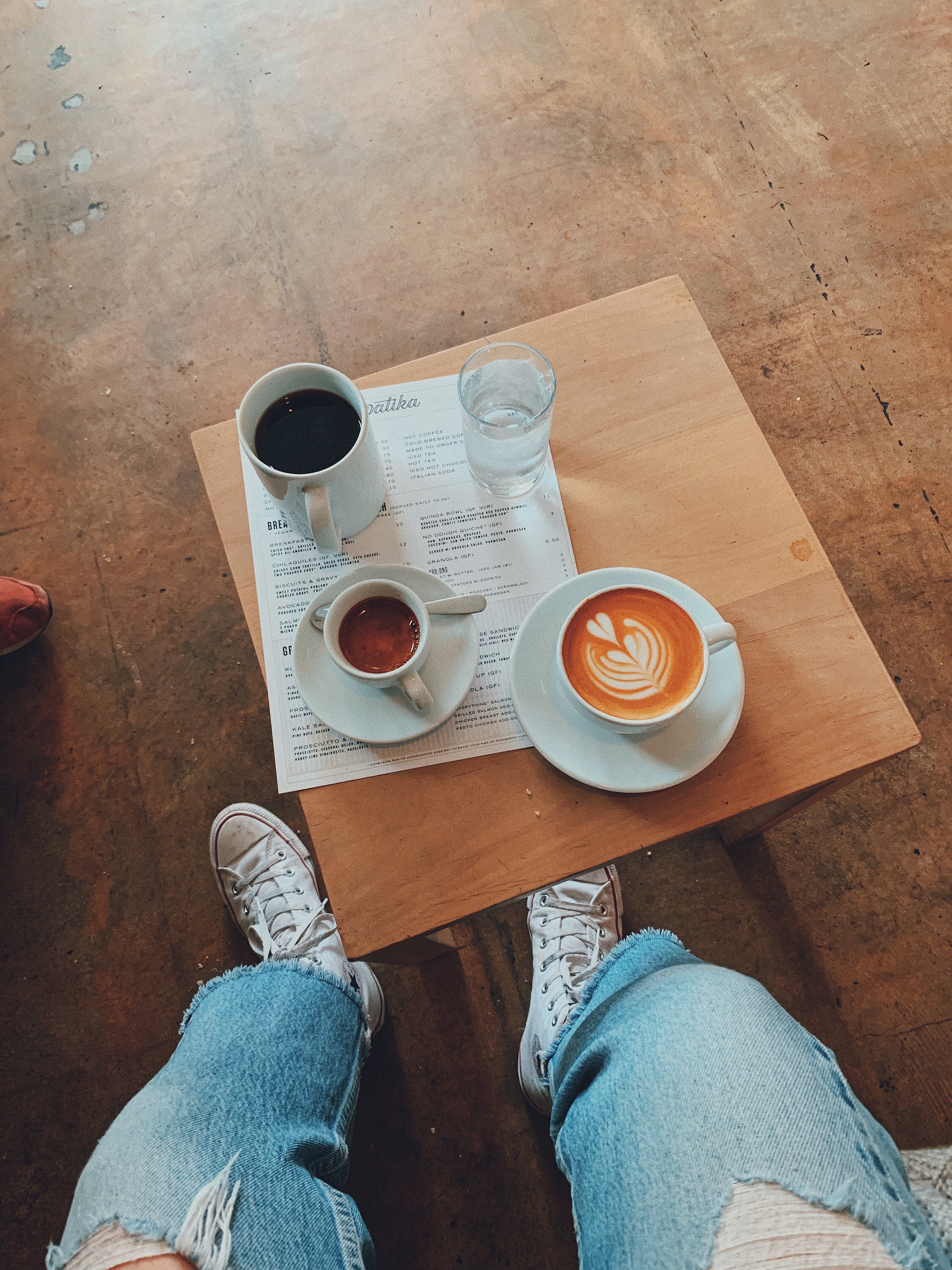 One of my favorite coffee spots in town, the vibe is great for hangin' out, the people are nice, and the coffee is good. Patika Coffee
Nannie Inez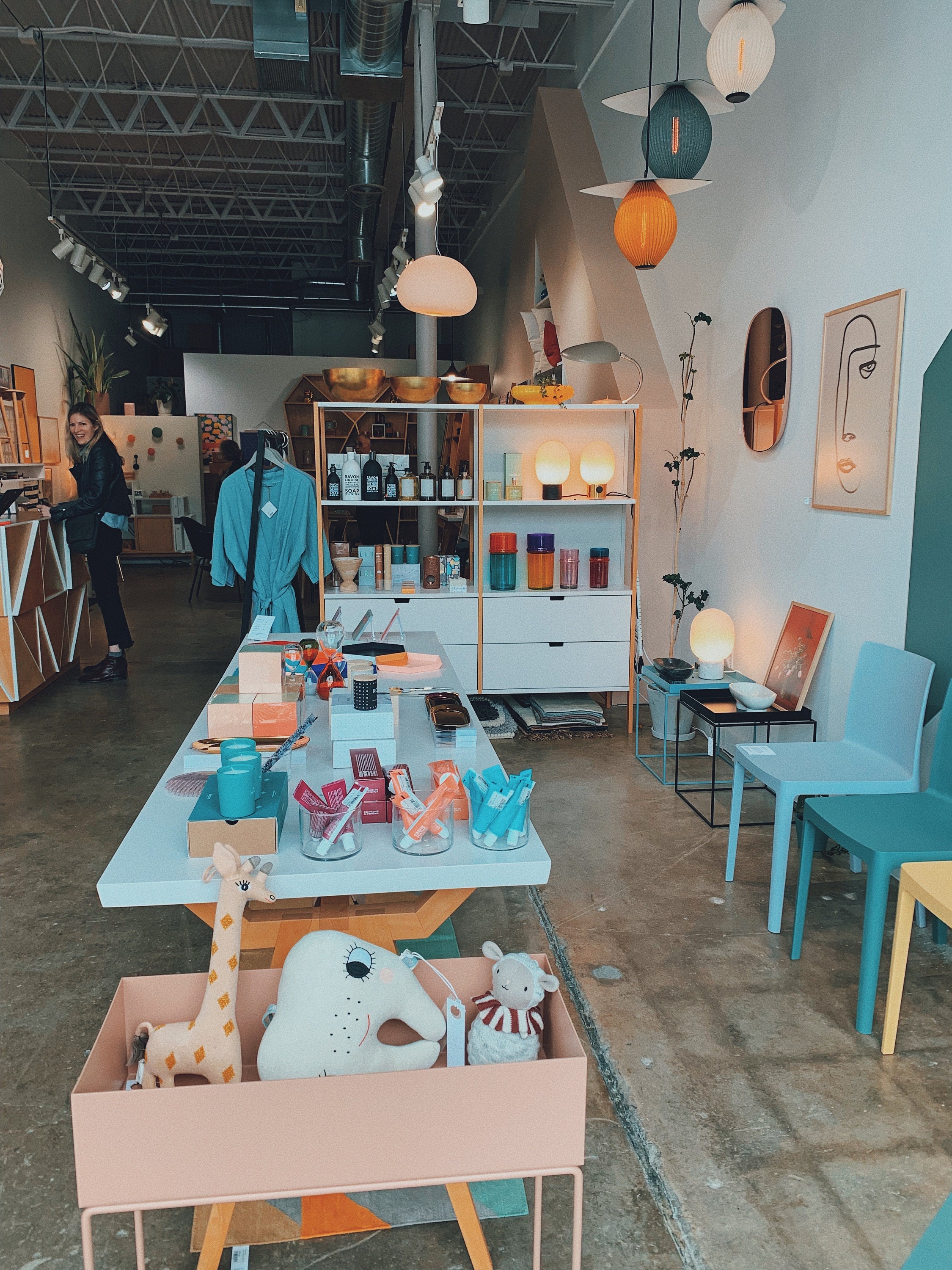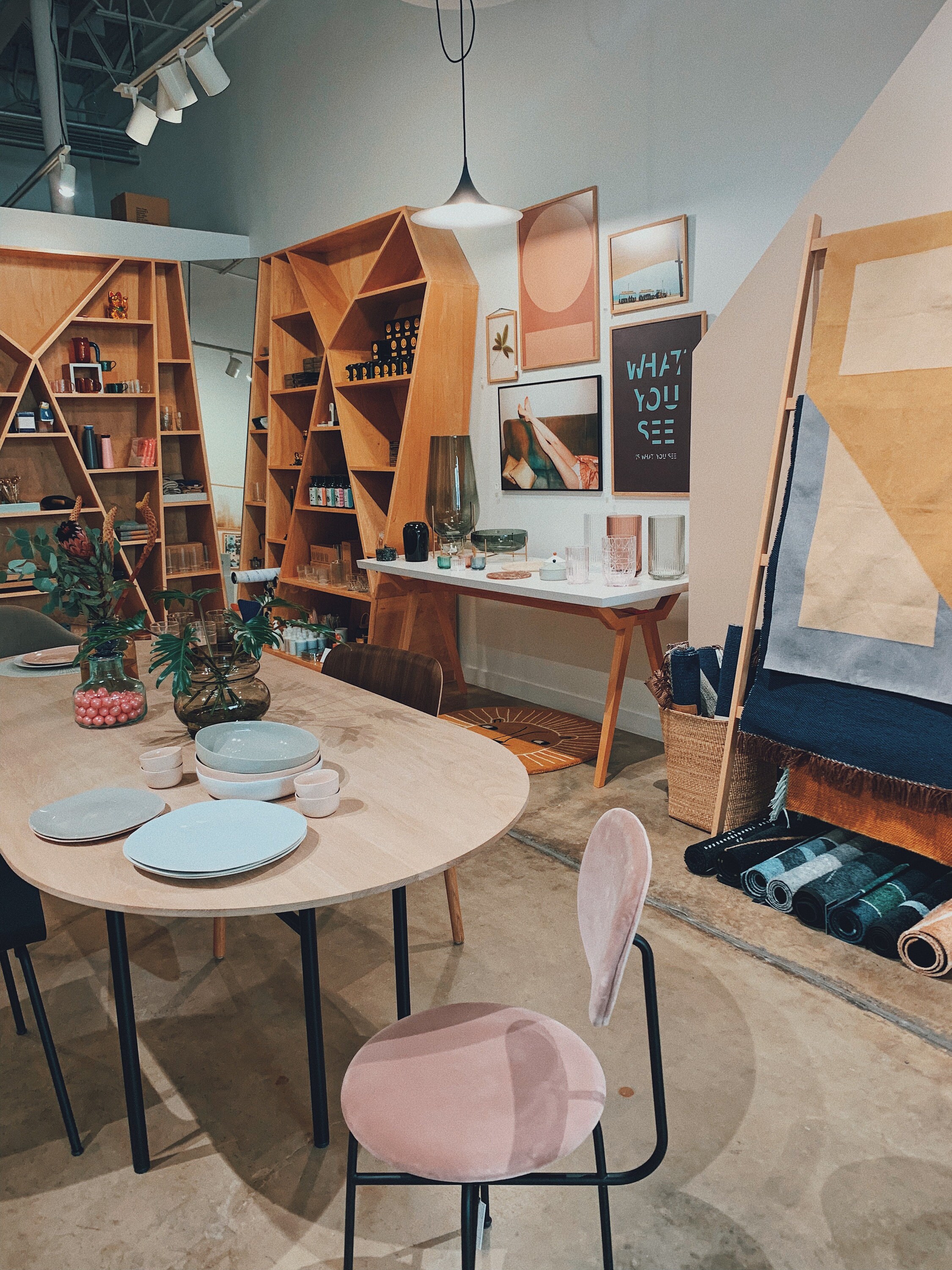 Very cool boutique and gift shop with everything you need for a modern yet fun home, plus enough smaller items to snag a little something to stash in your suitcase. Nannie Inez
Garment Modern + Vintage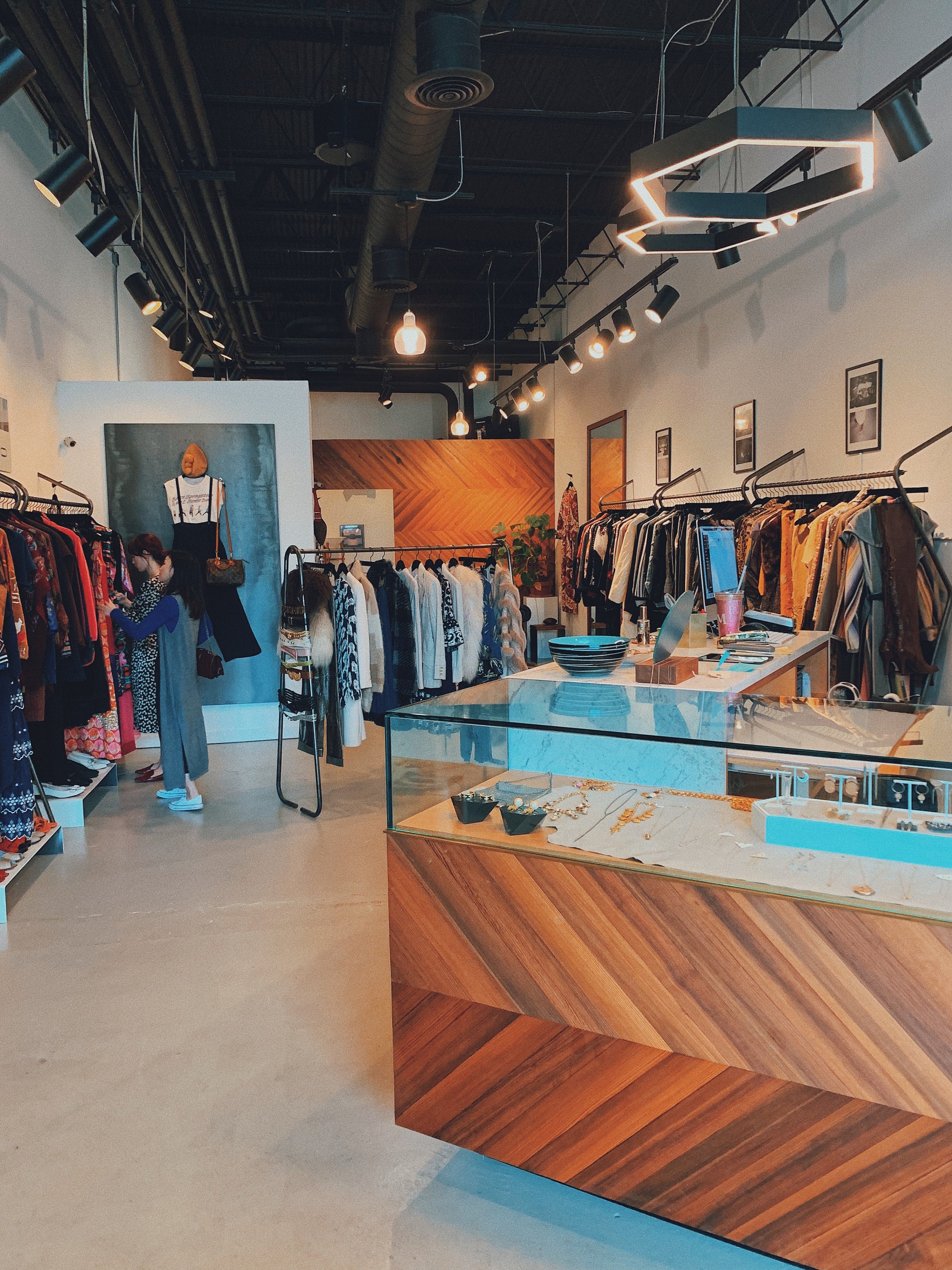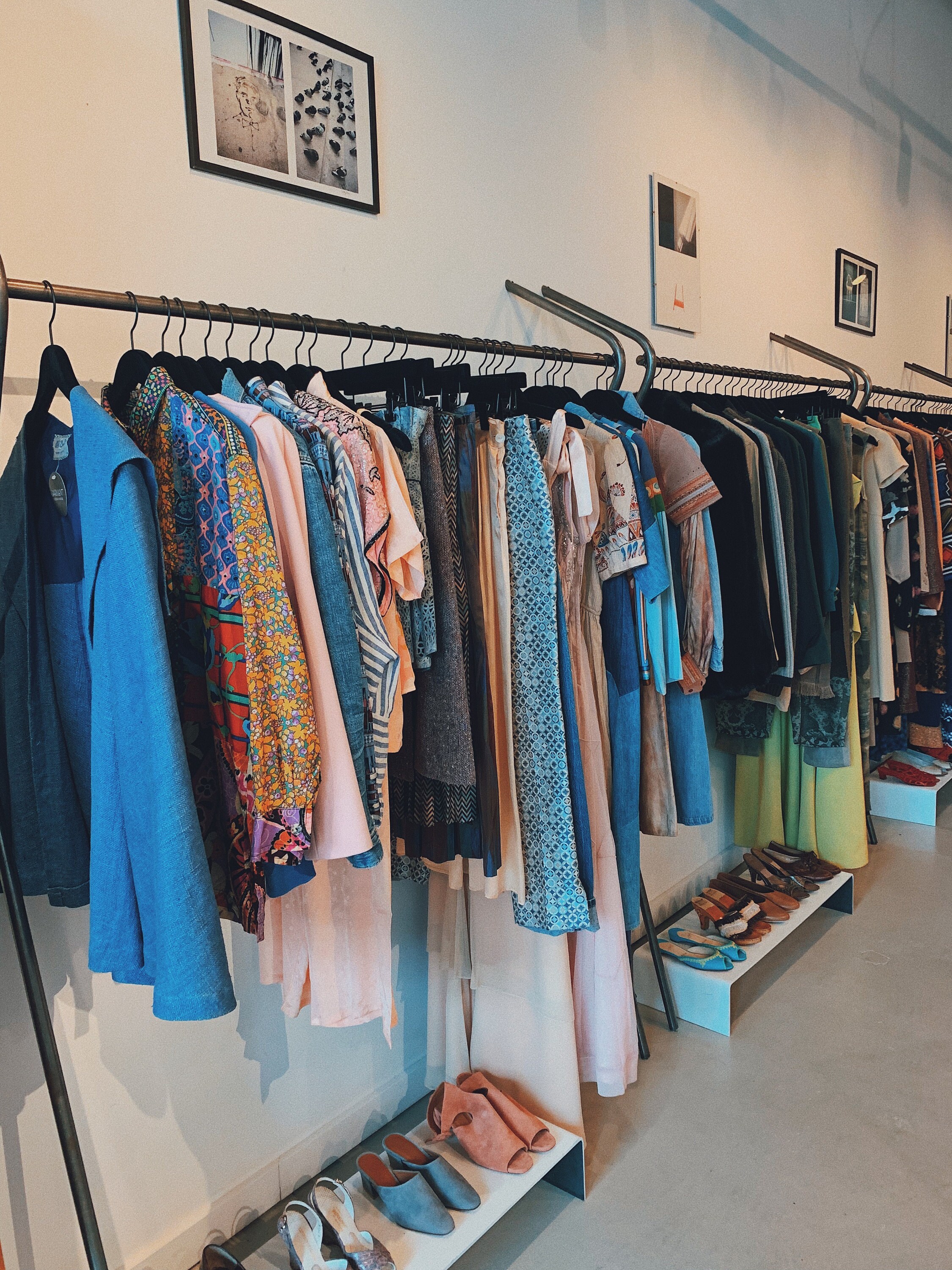 One of my absolute favorite new spots I found because it happens to be next to Nannie Inez. It is an extremely curated selection of vintage clothing (I wanted EVERYTHING) and a bit of independent designers mixed in too. Garment Modern + Vintage
Whataburger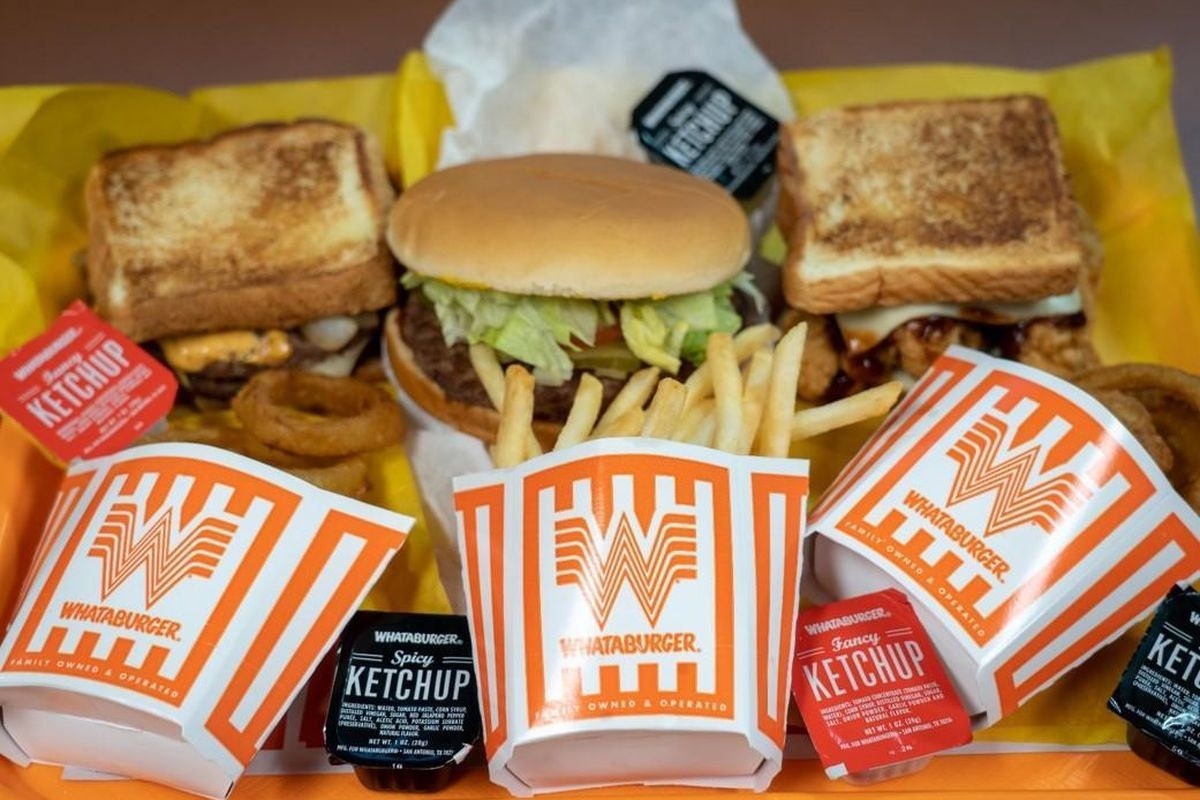 You'll need it around 2:30am after too many Lone Stars slurped on Rainey Street. Whataburger
Anthem Tiki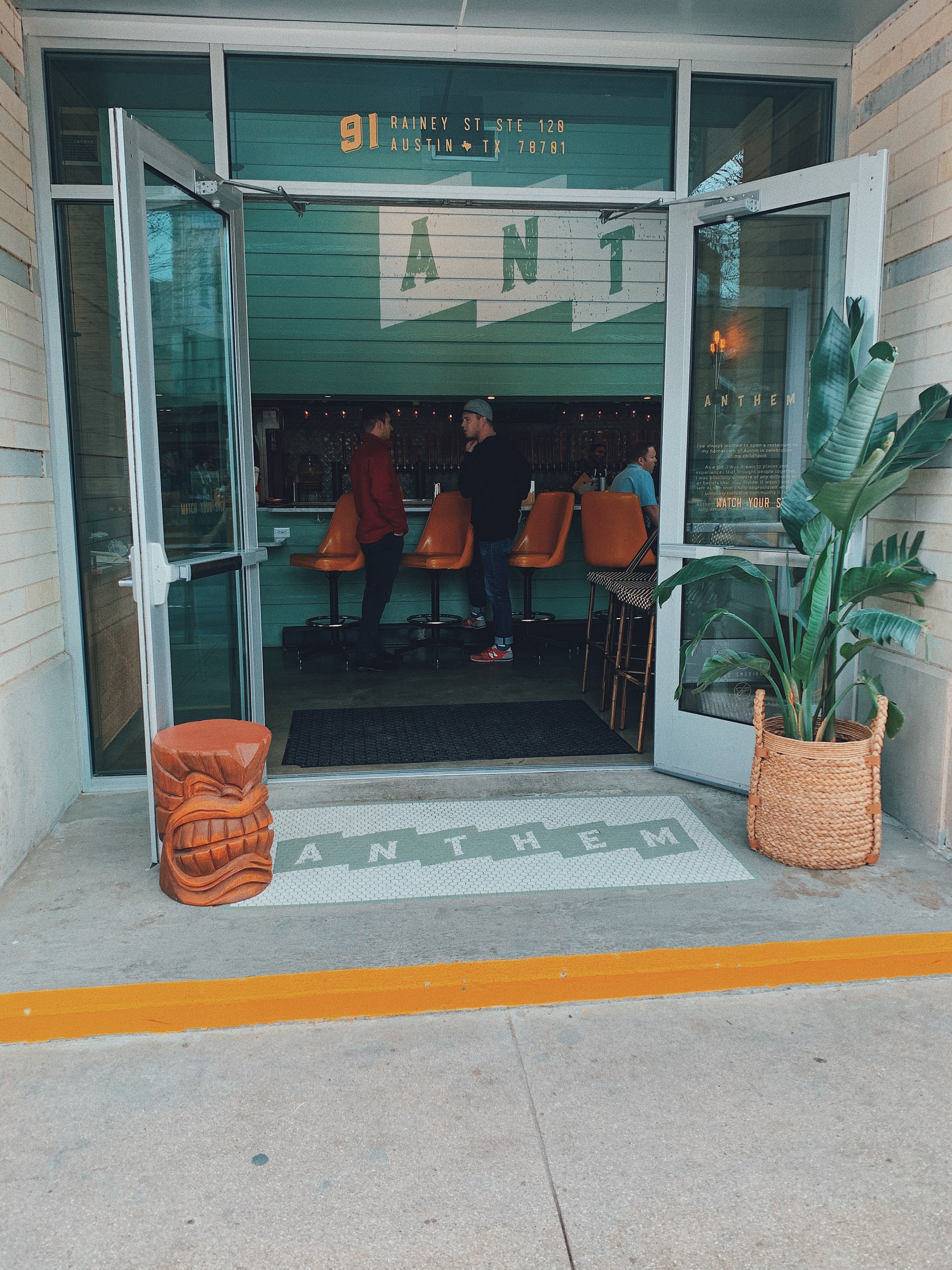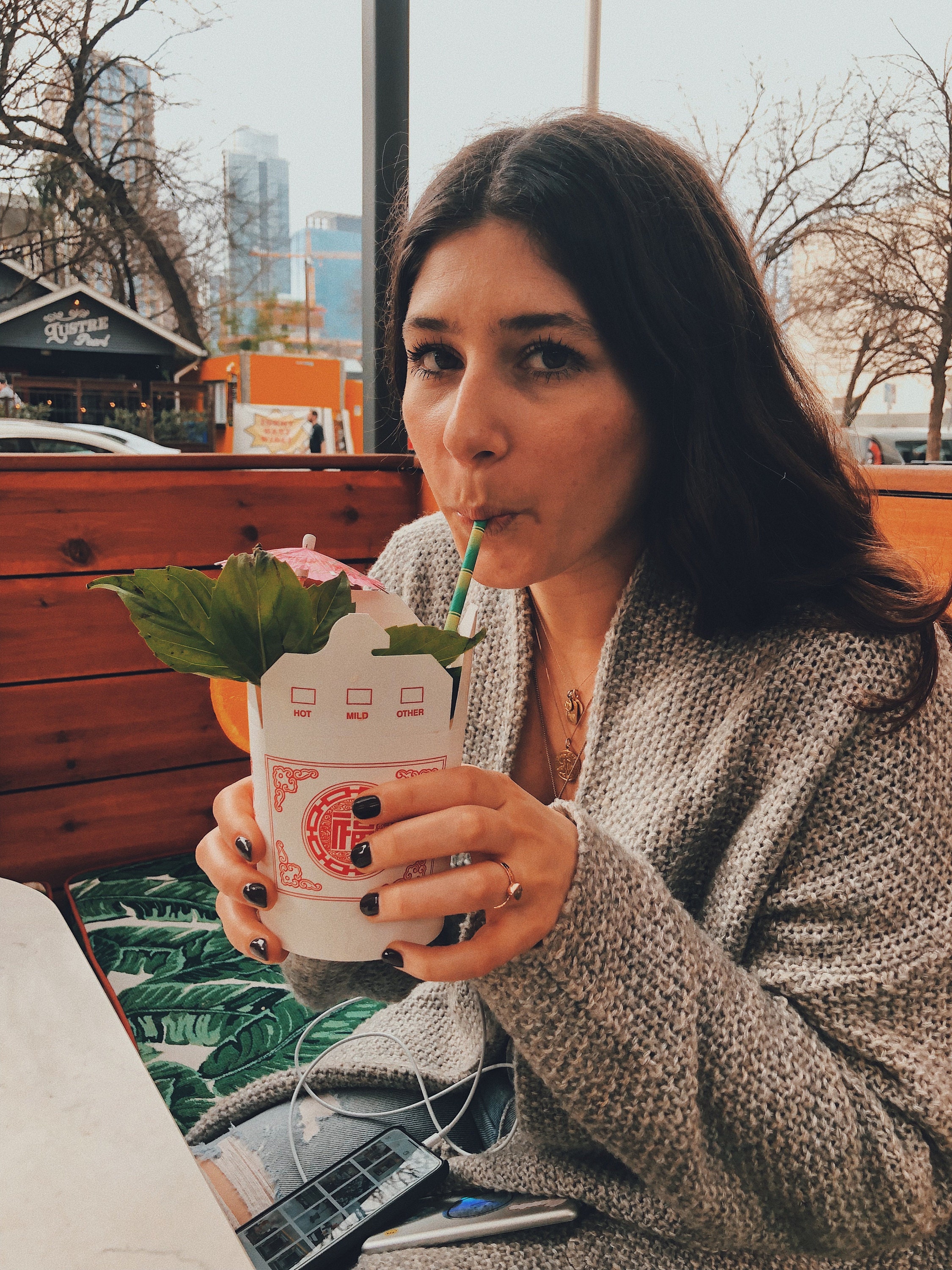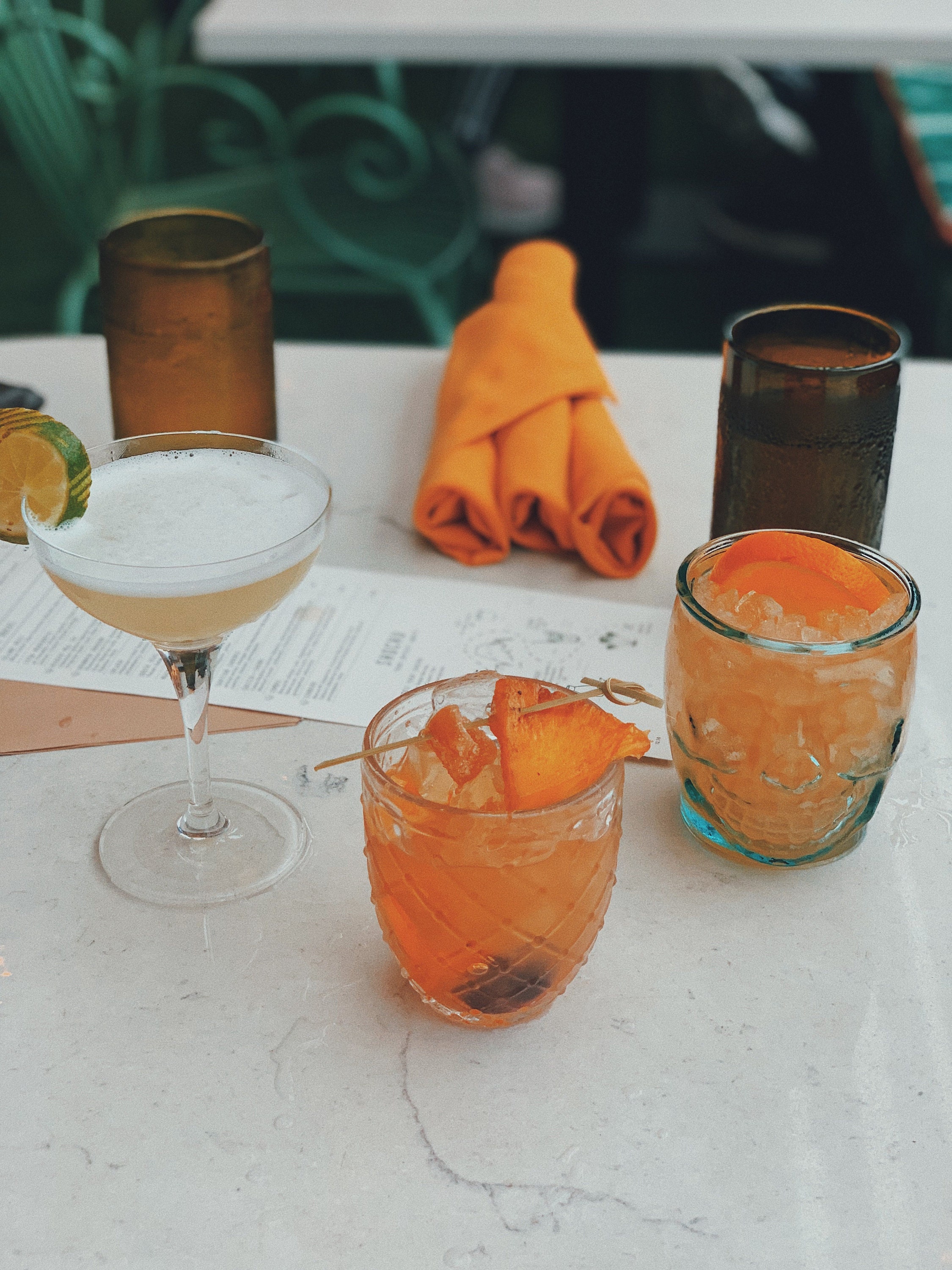 Get your Rainey Street night started here with a fun tiki drink and a snack, then go bar hopping. Anthem Tiki
The White Horse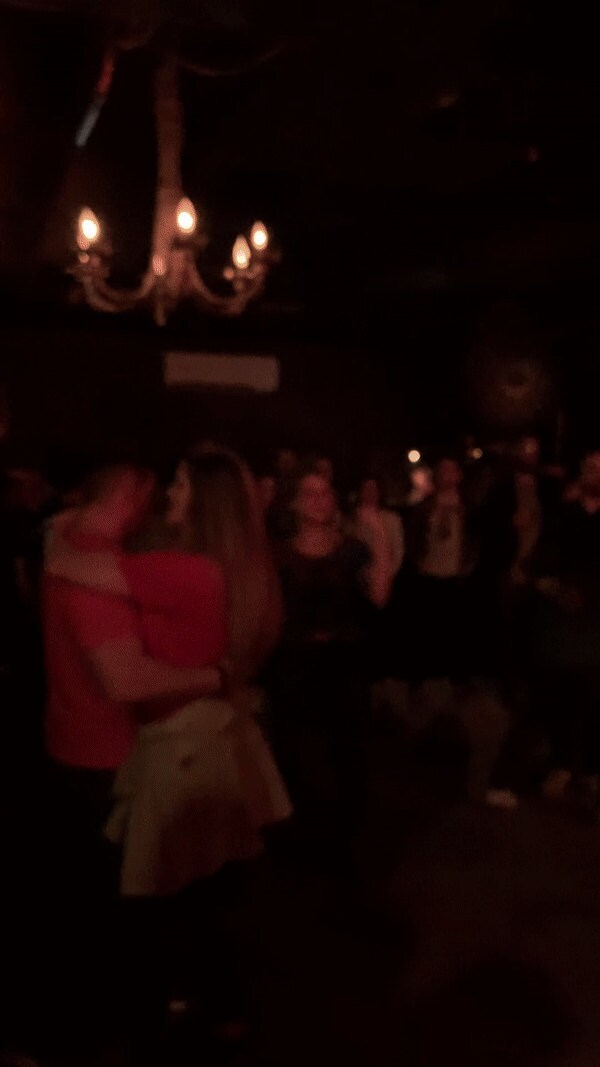 The best mix of new Austin people and seasoned Texans. Watch the locals or learn how to two step to the music of a live band at this honky tonk. White Horse 
Radio Coffee + Beer and Veracruz Tacos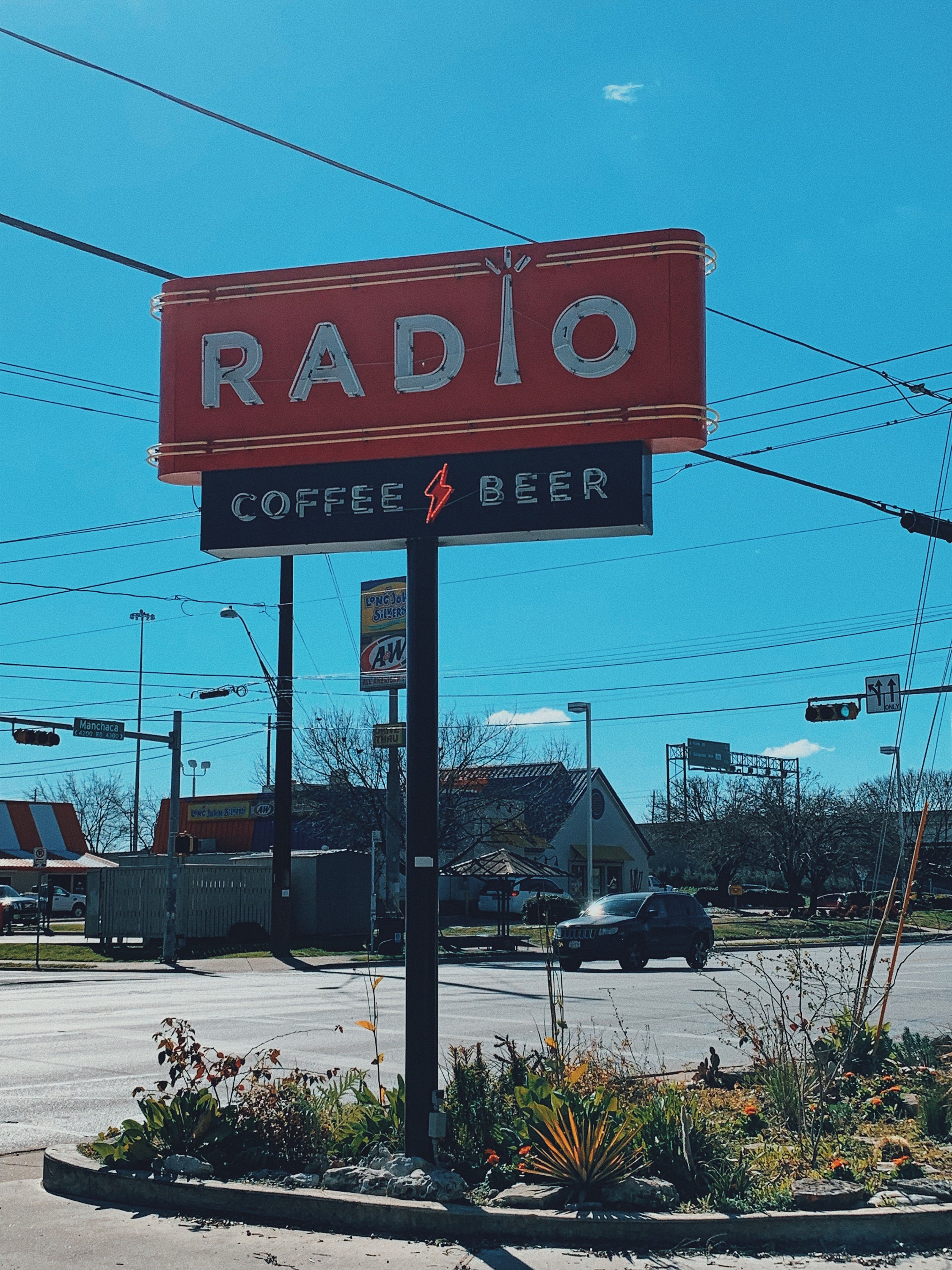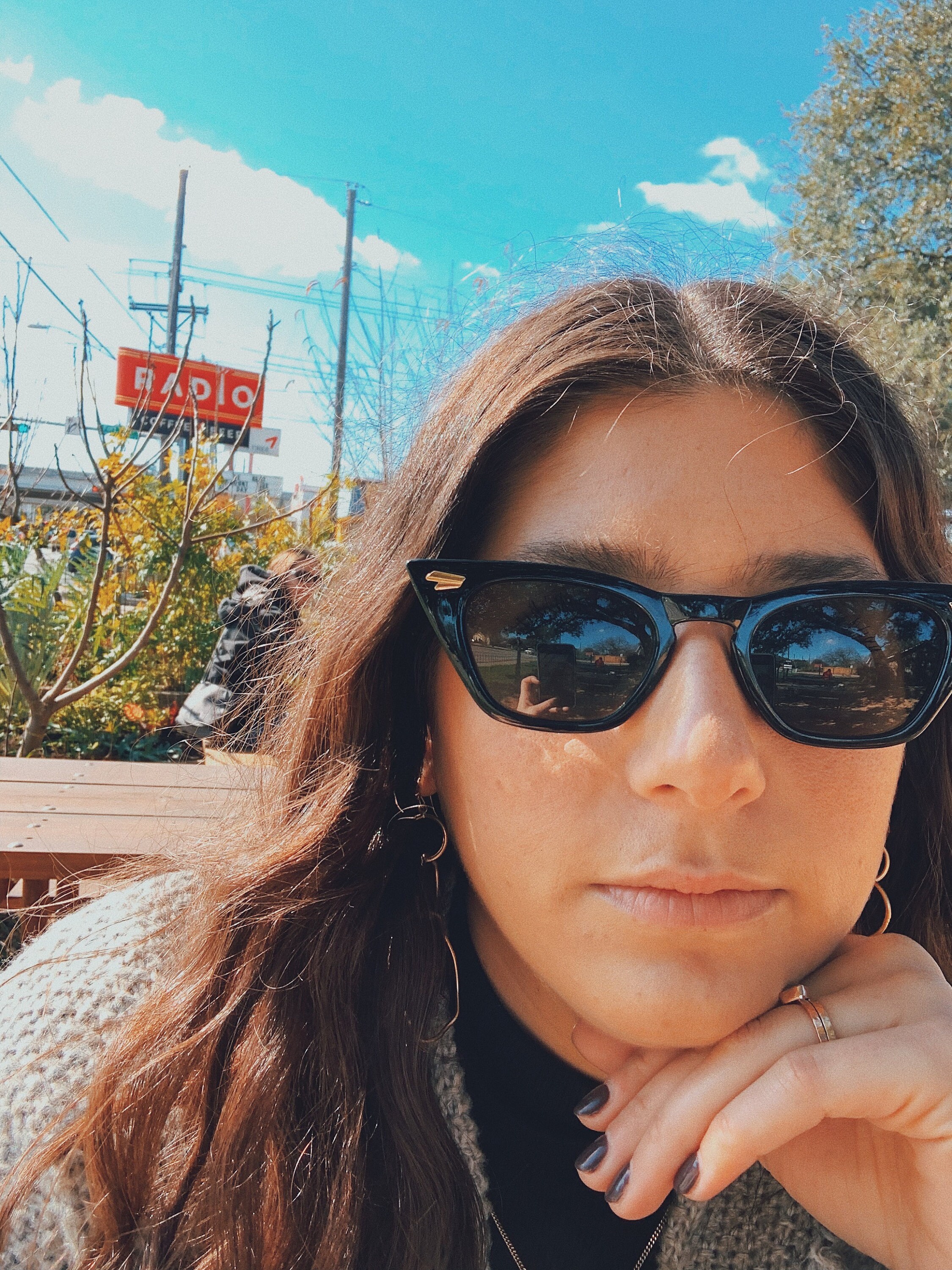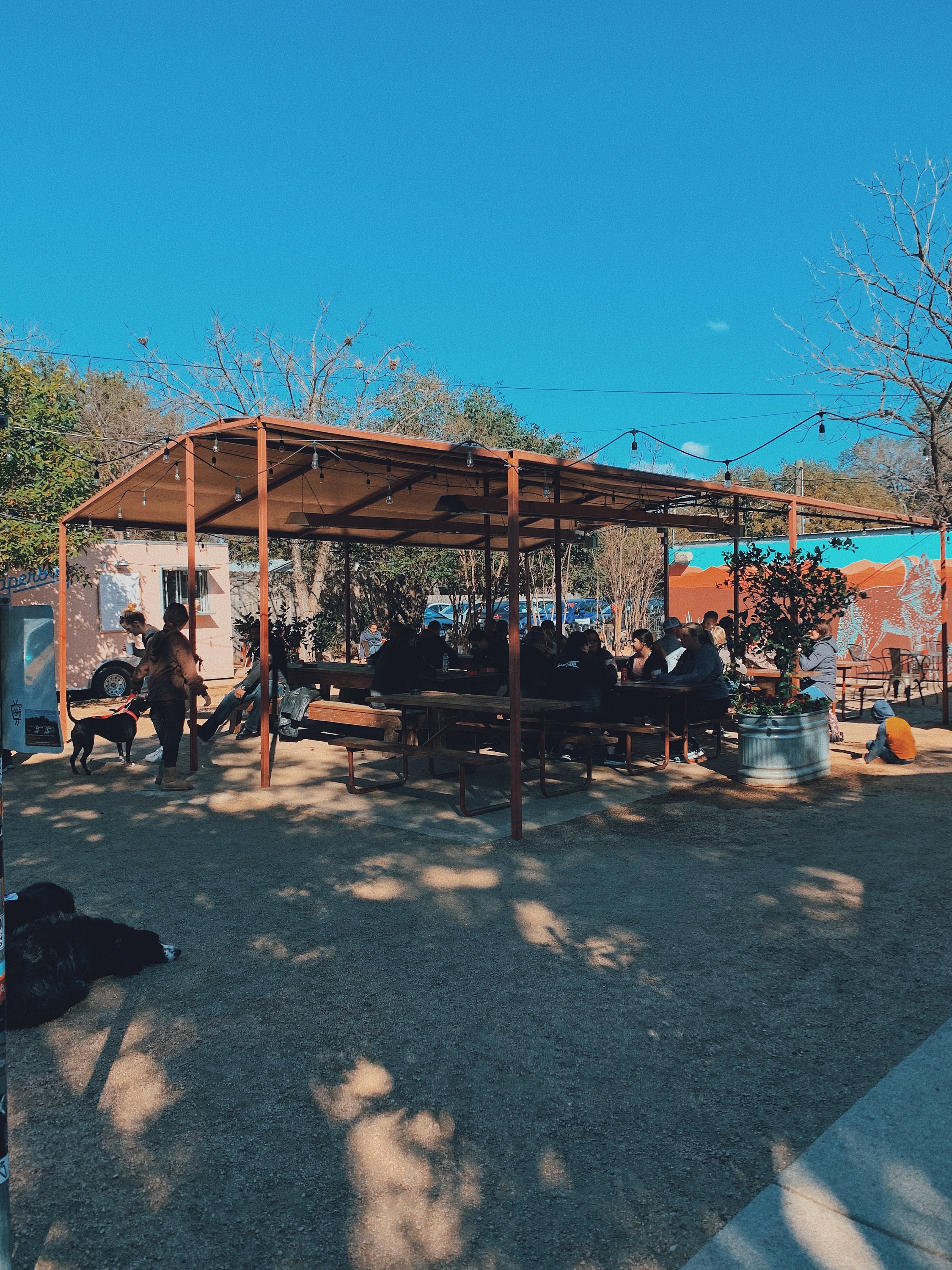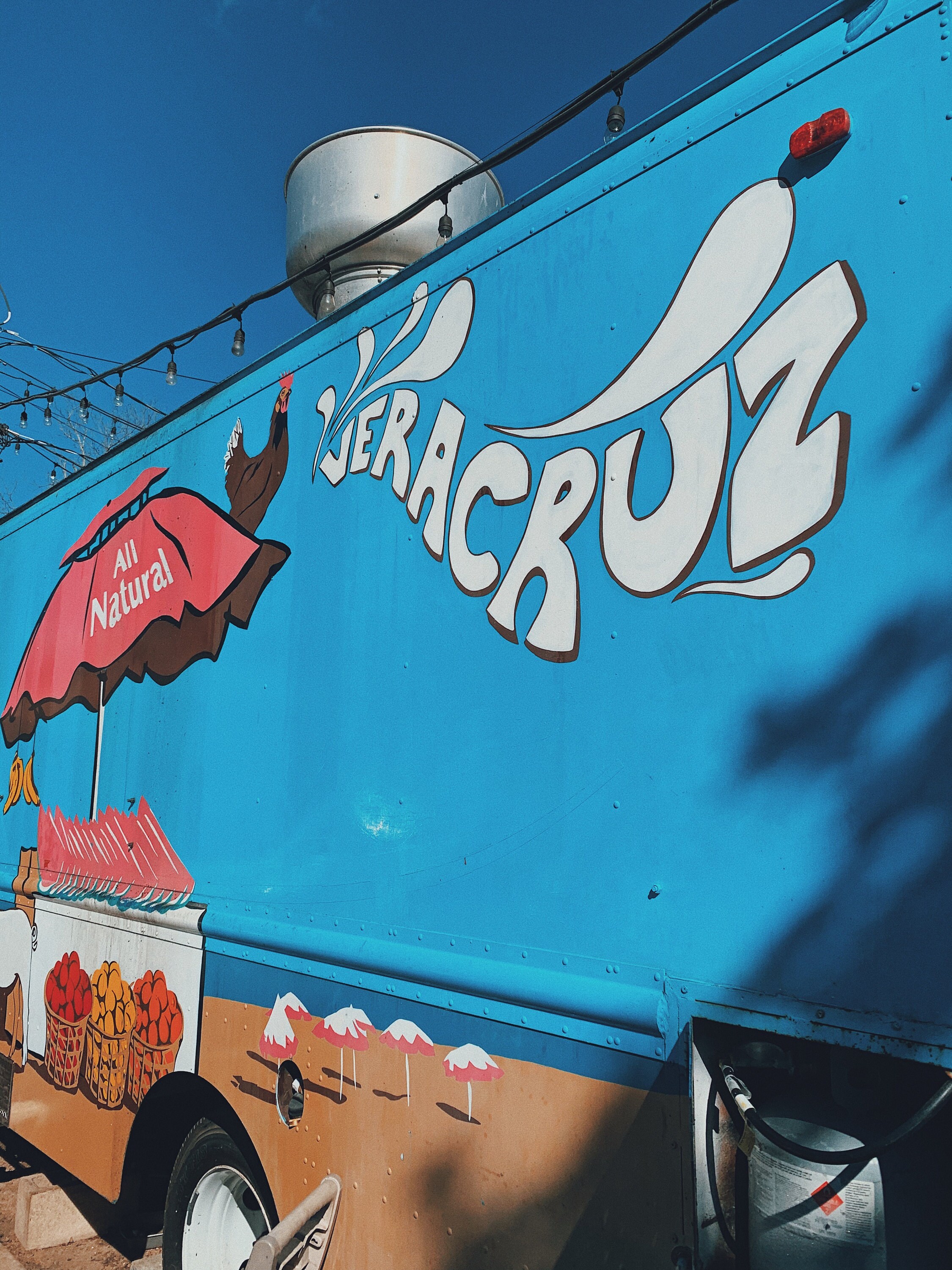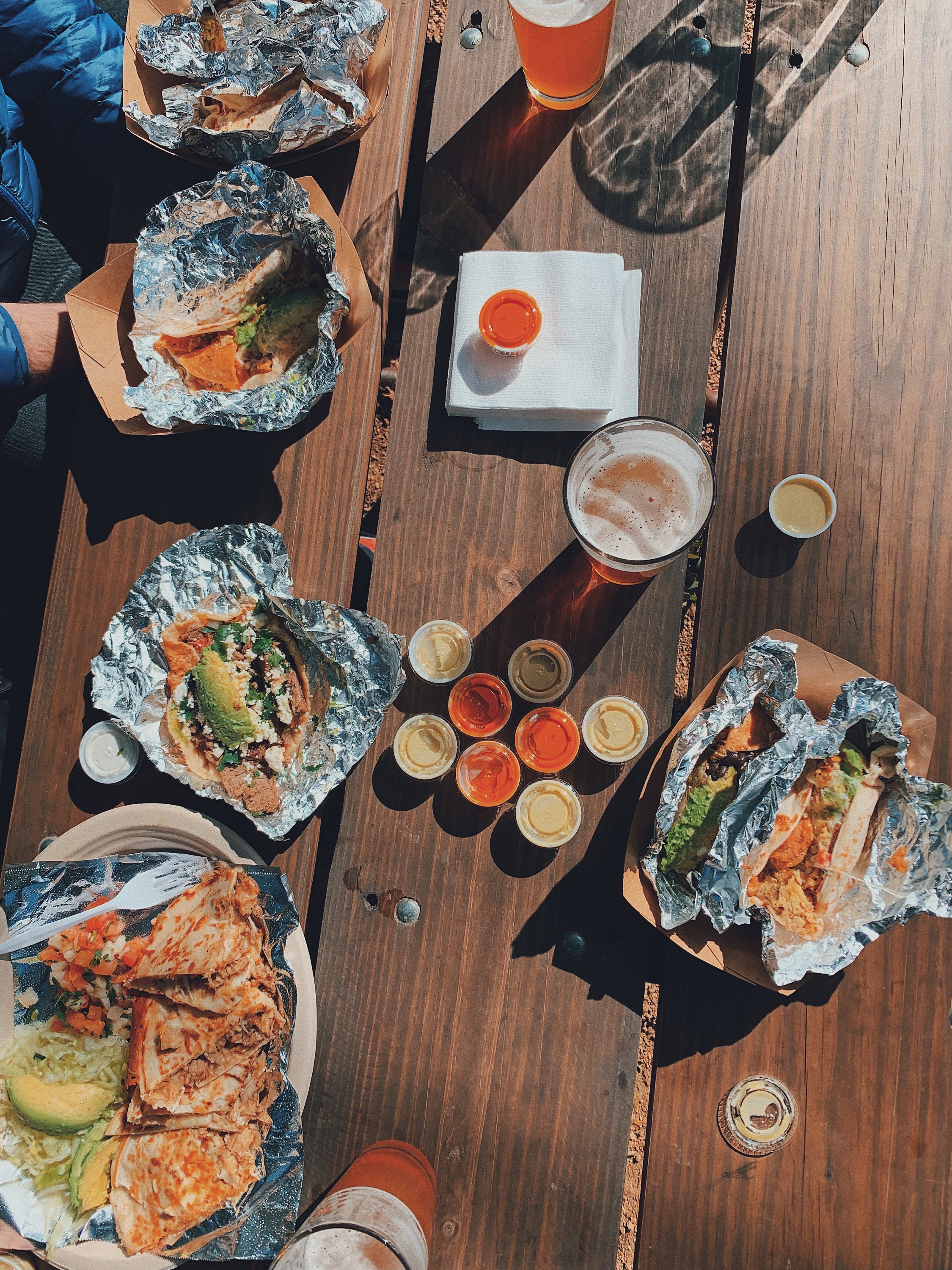 Austin is full of really cool beer garden spaces that include coffee/beer bars that feature a taco truck or two on the property. It's the perfect way to start your morning with a coffee or beer and a migas breakfast taco. Radio Coffee & Beer | Veracruz Tacos 
Kitty Cohen's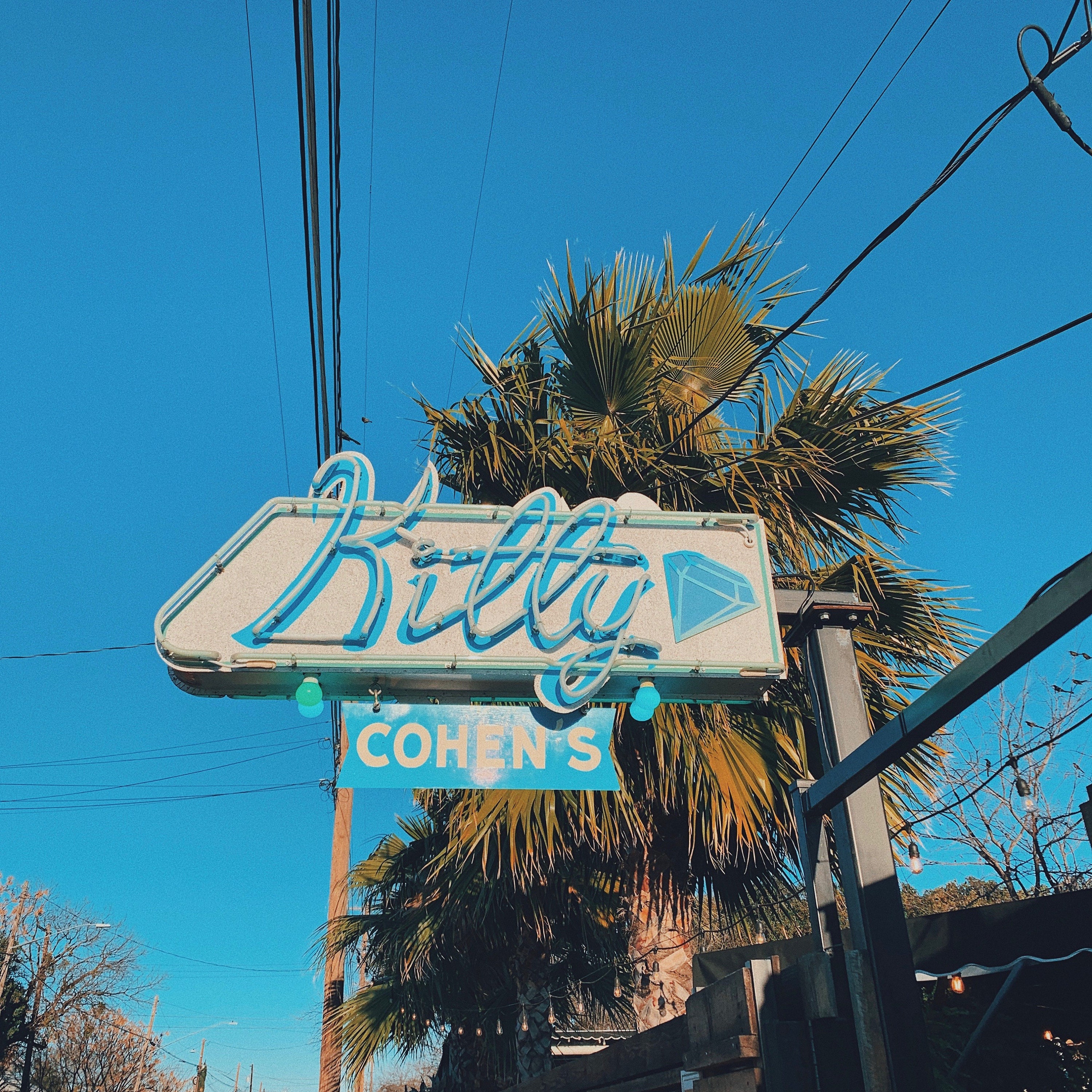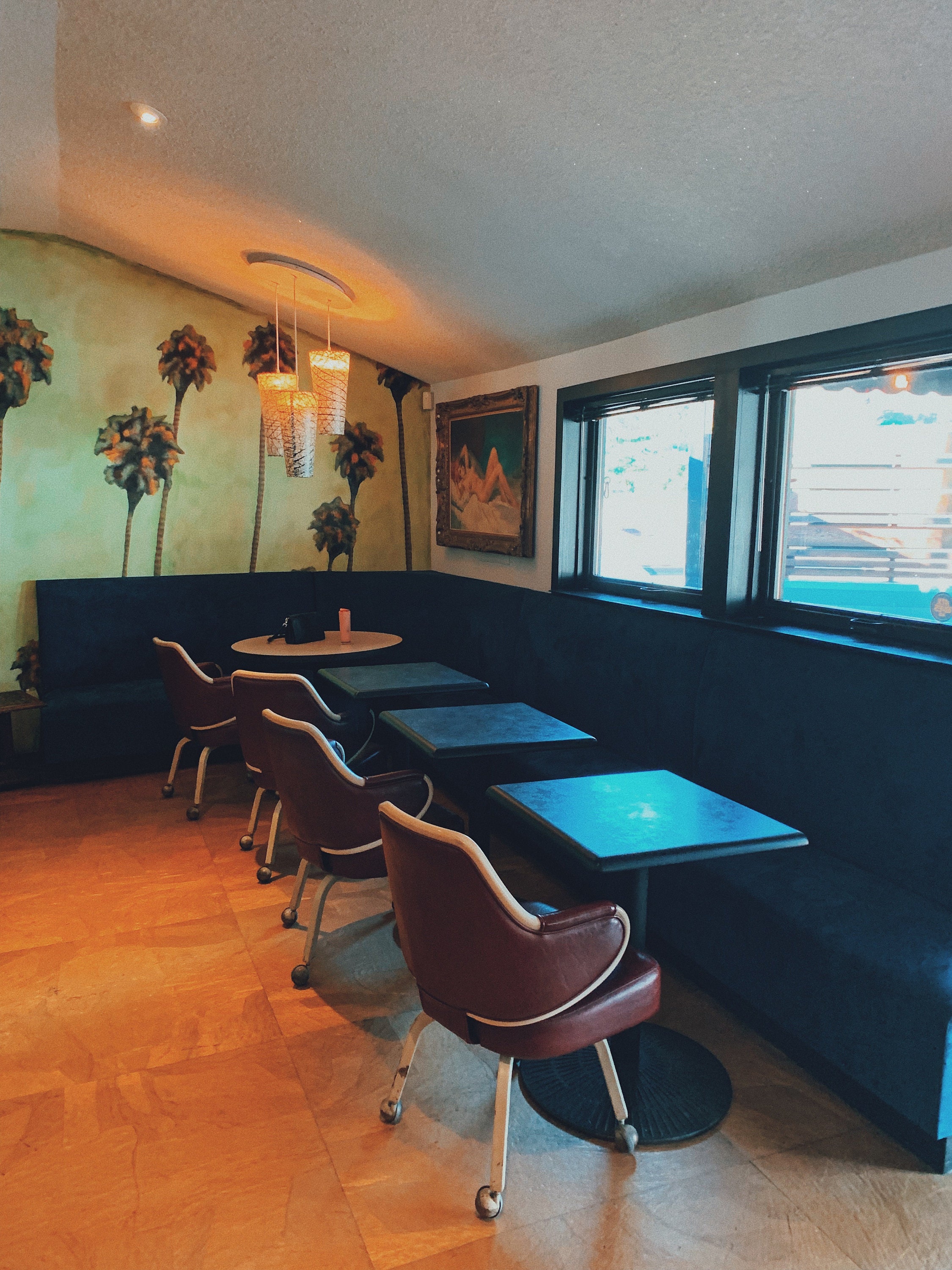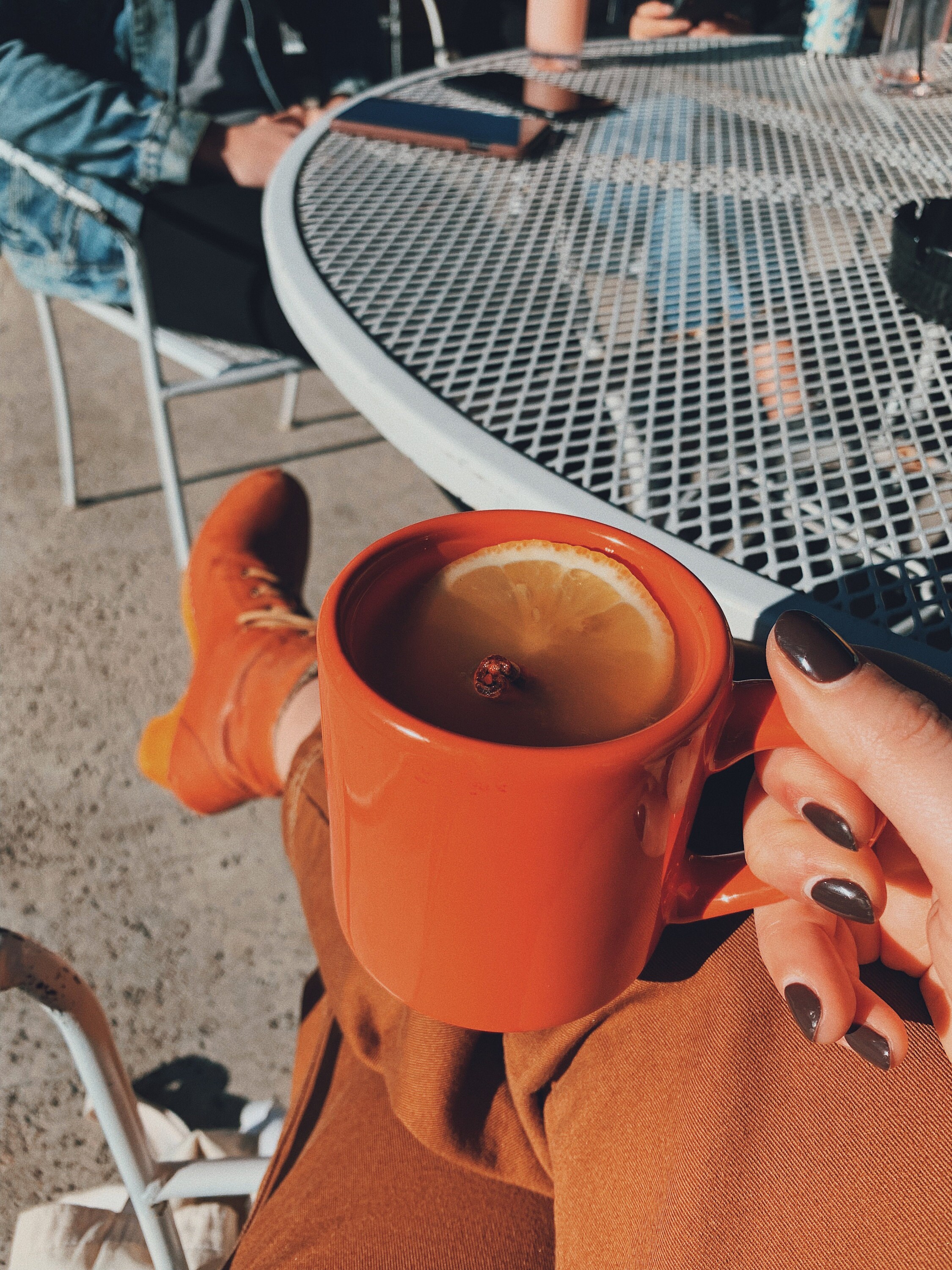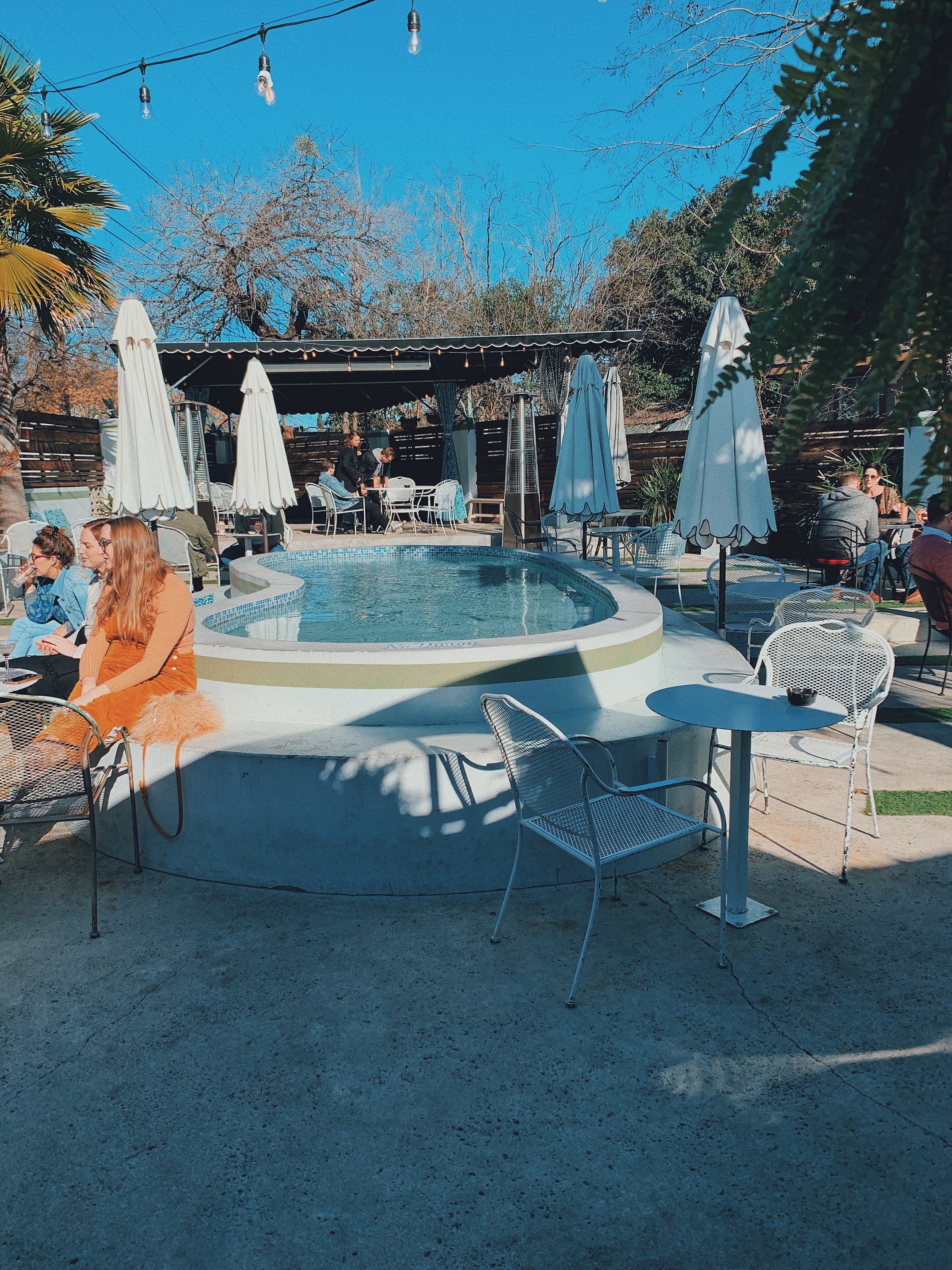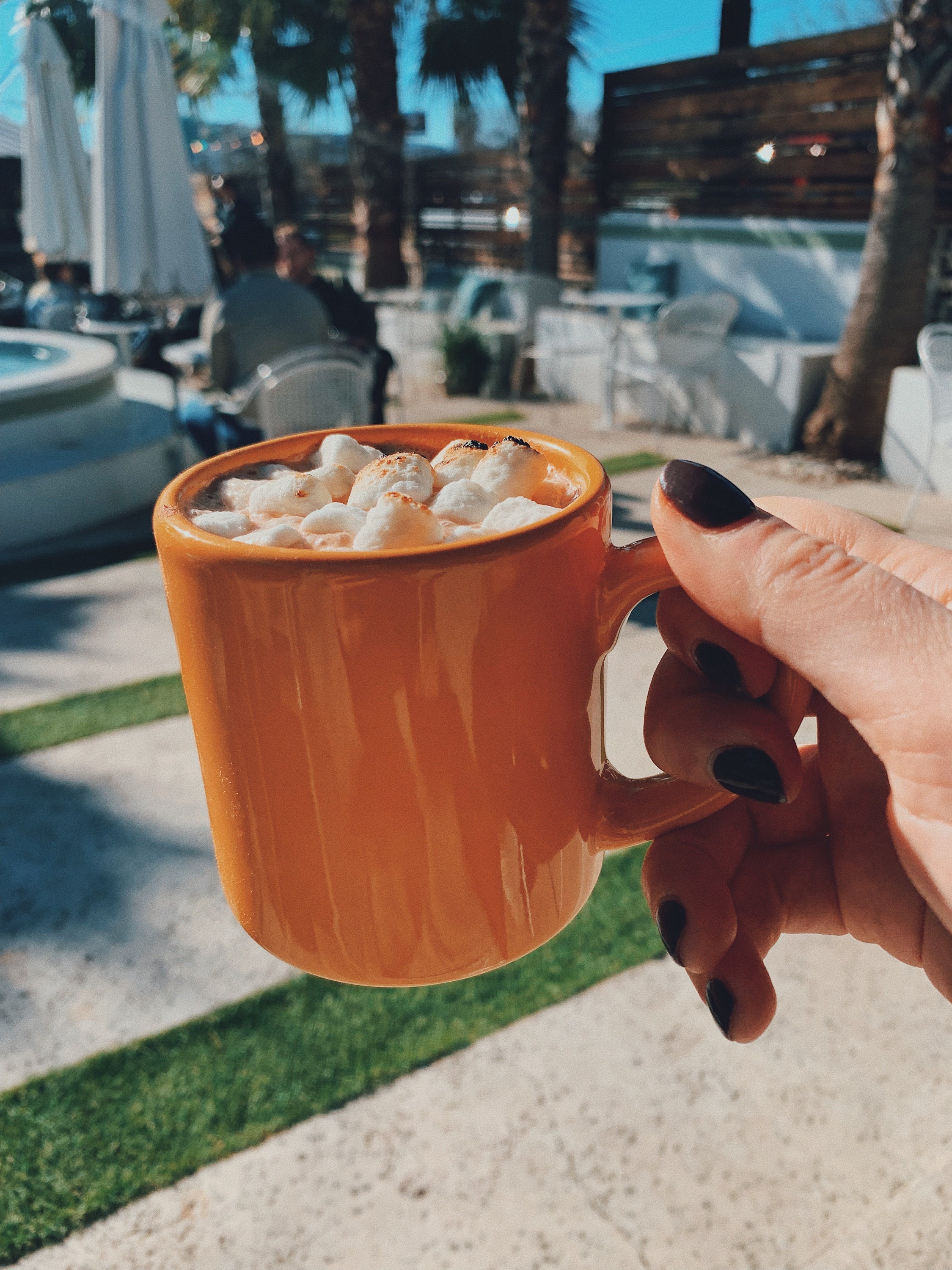 A unique and fun new bar that features eclectic decor and an array of drinks to match. I ended up having a few hot drinks (it was chilly that day) but if the weather permits, snag a frose and hang out on the patio. Kitty Cohen's
Last Straw Tiki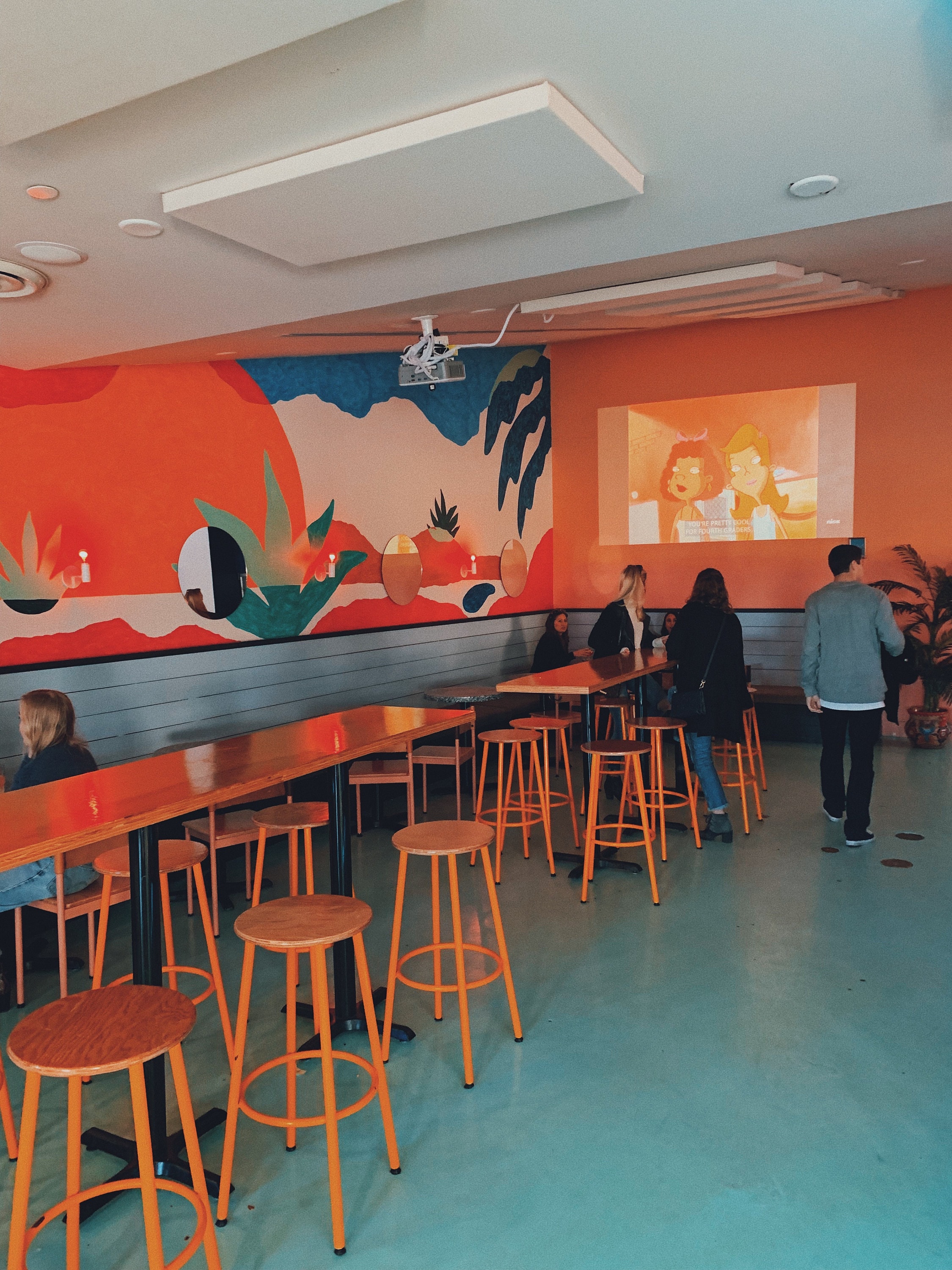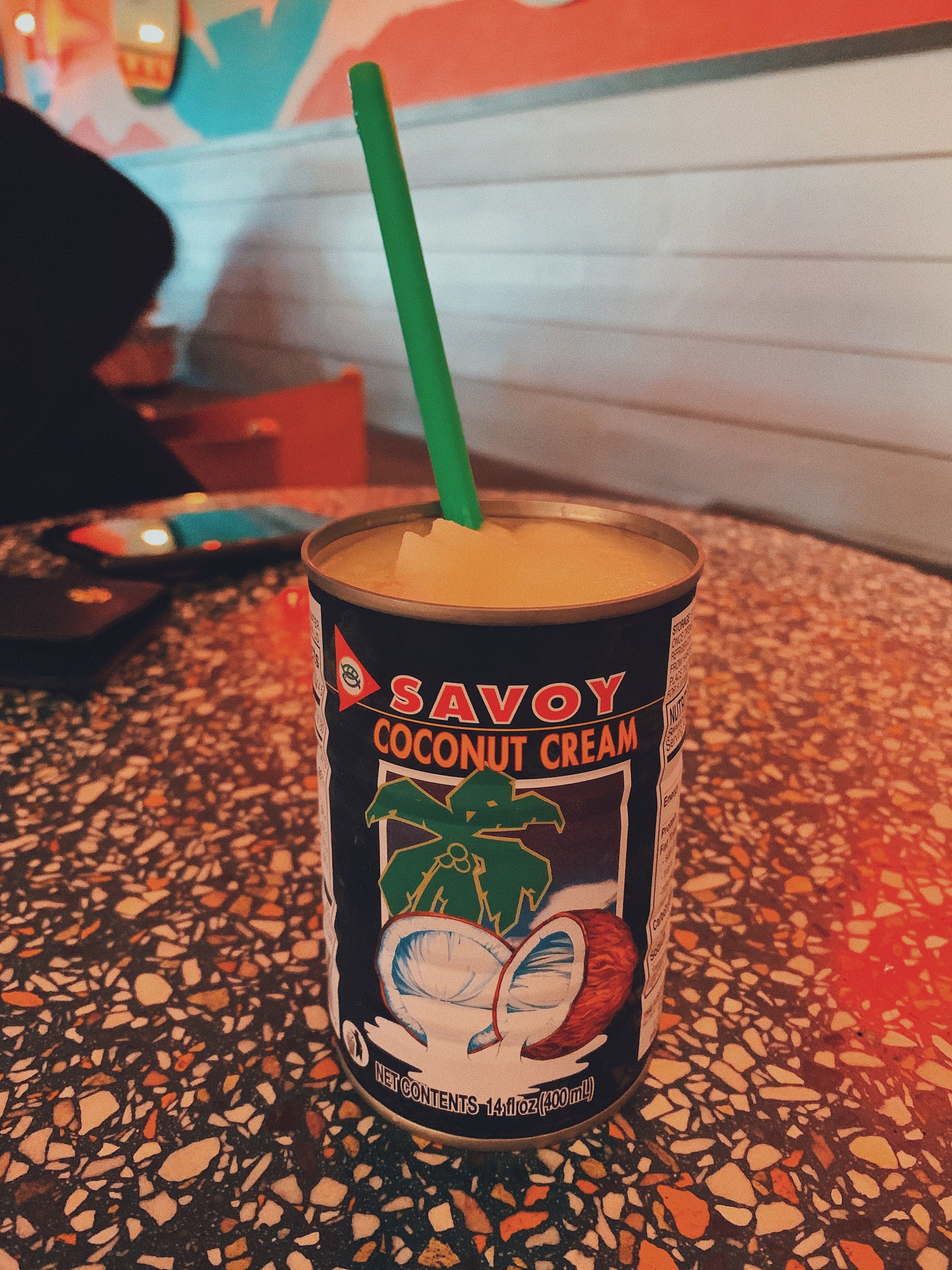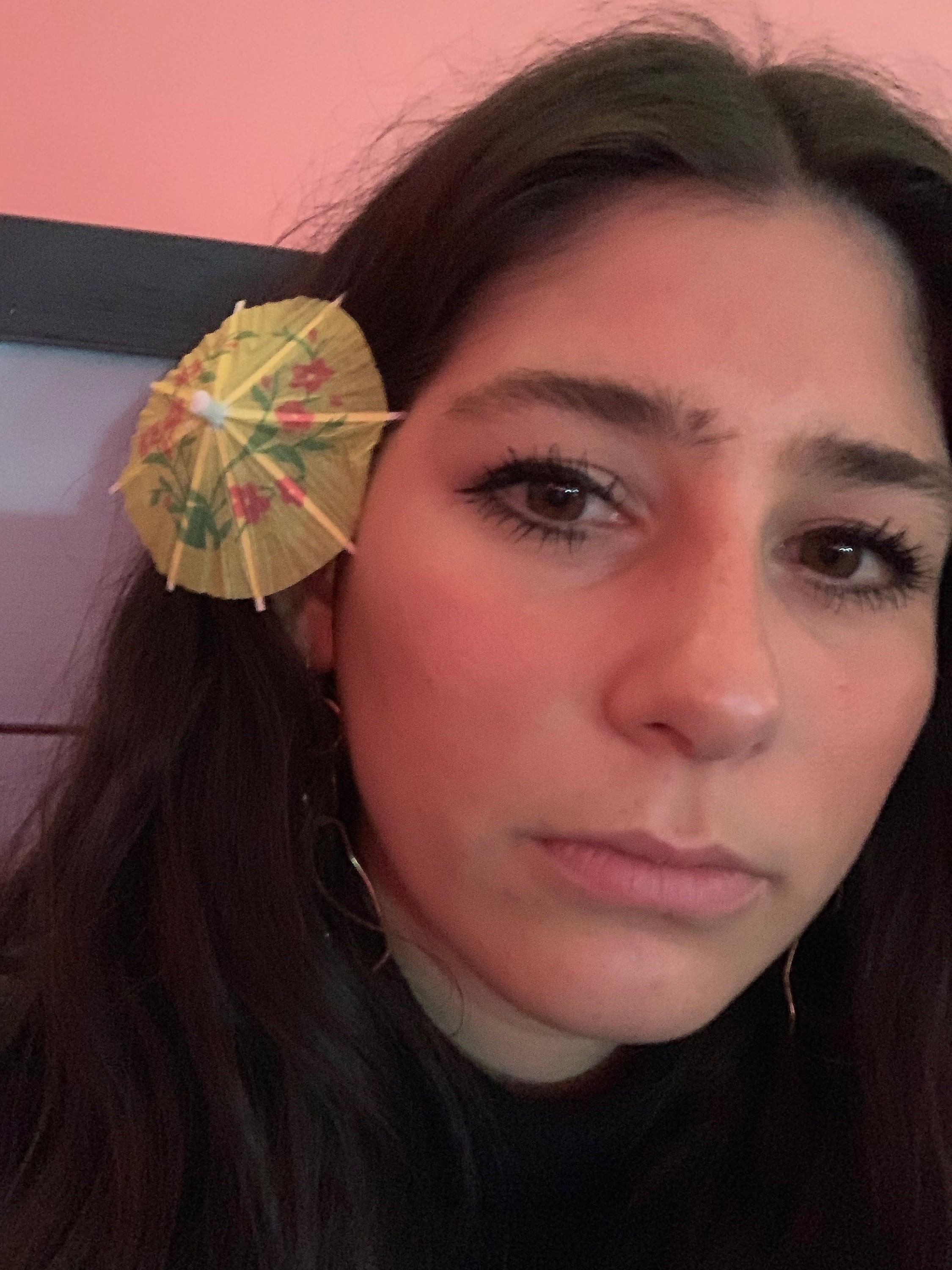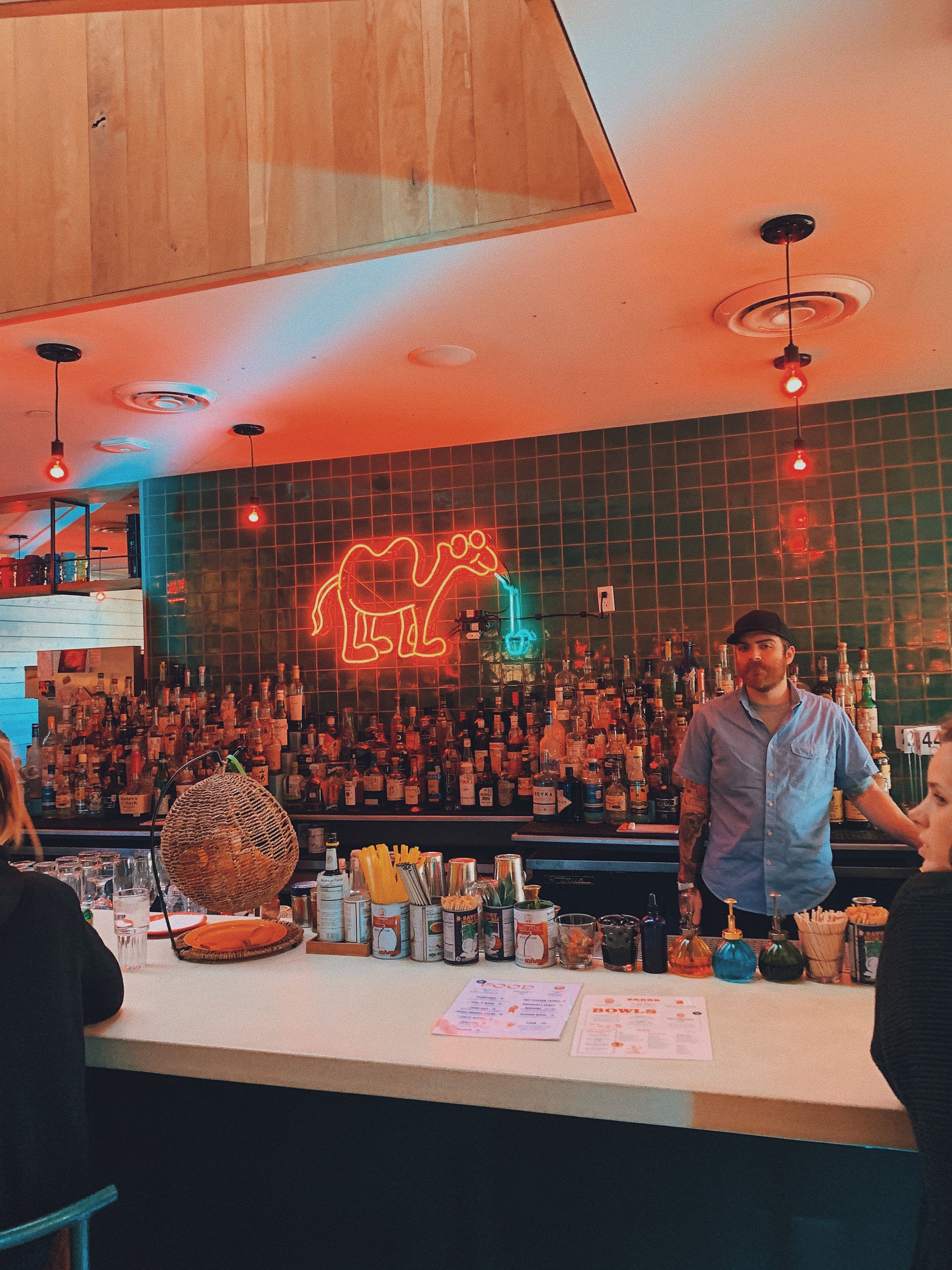 Get the pina colada. It comes with one of those color changing straws. And never forget that tiki garnishes make great hair accessories. Last Straw Tiki
Cosmic Coffee + Beer Garden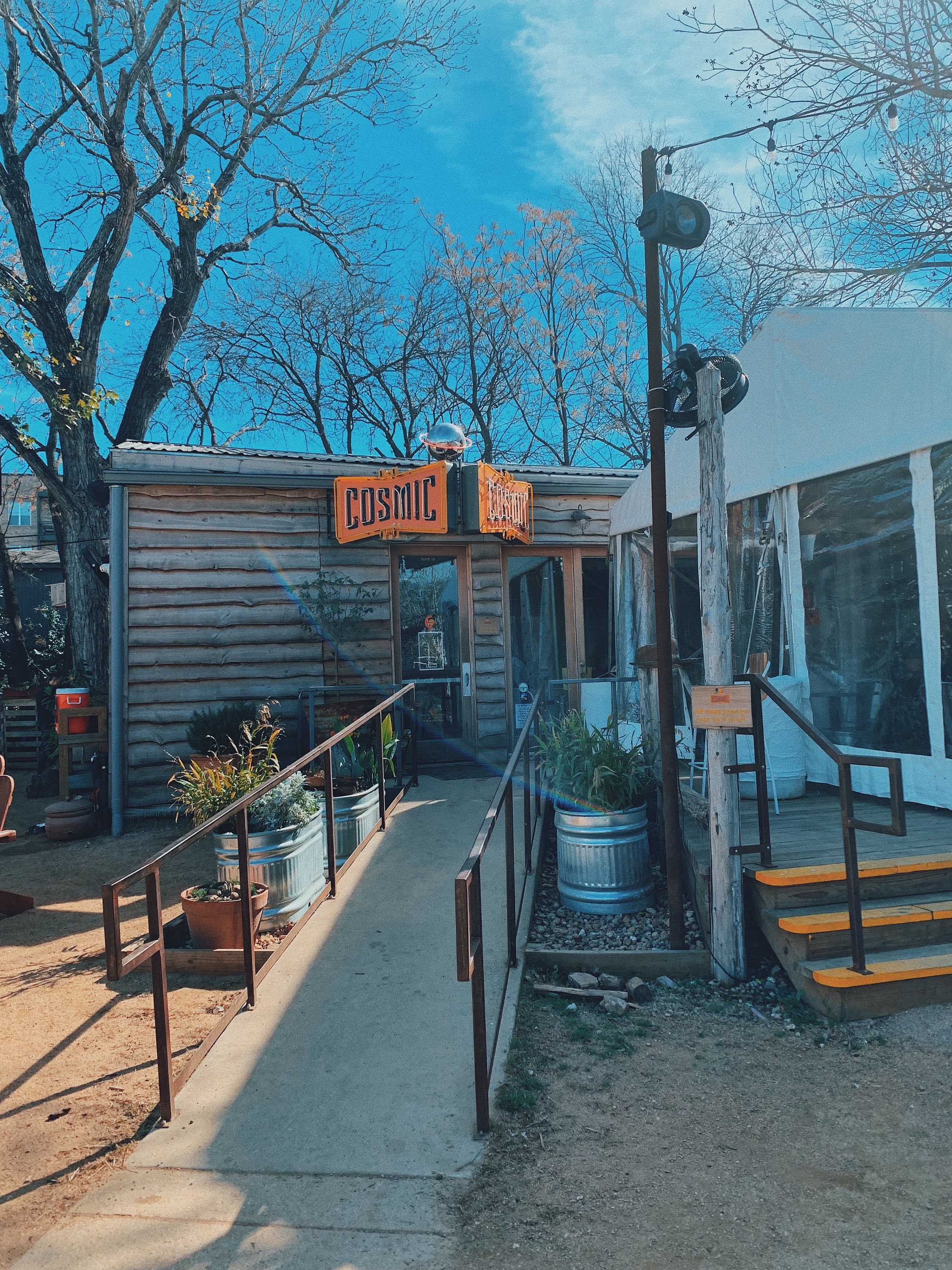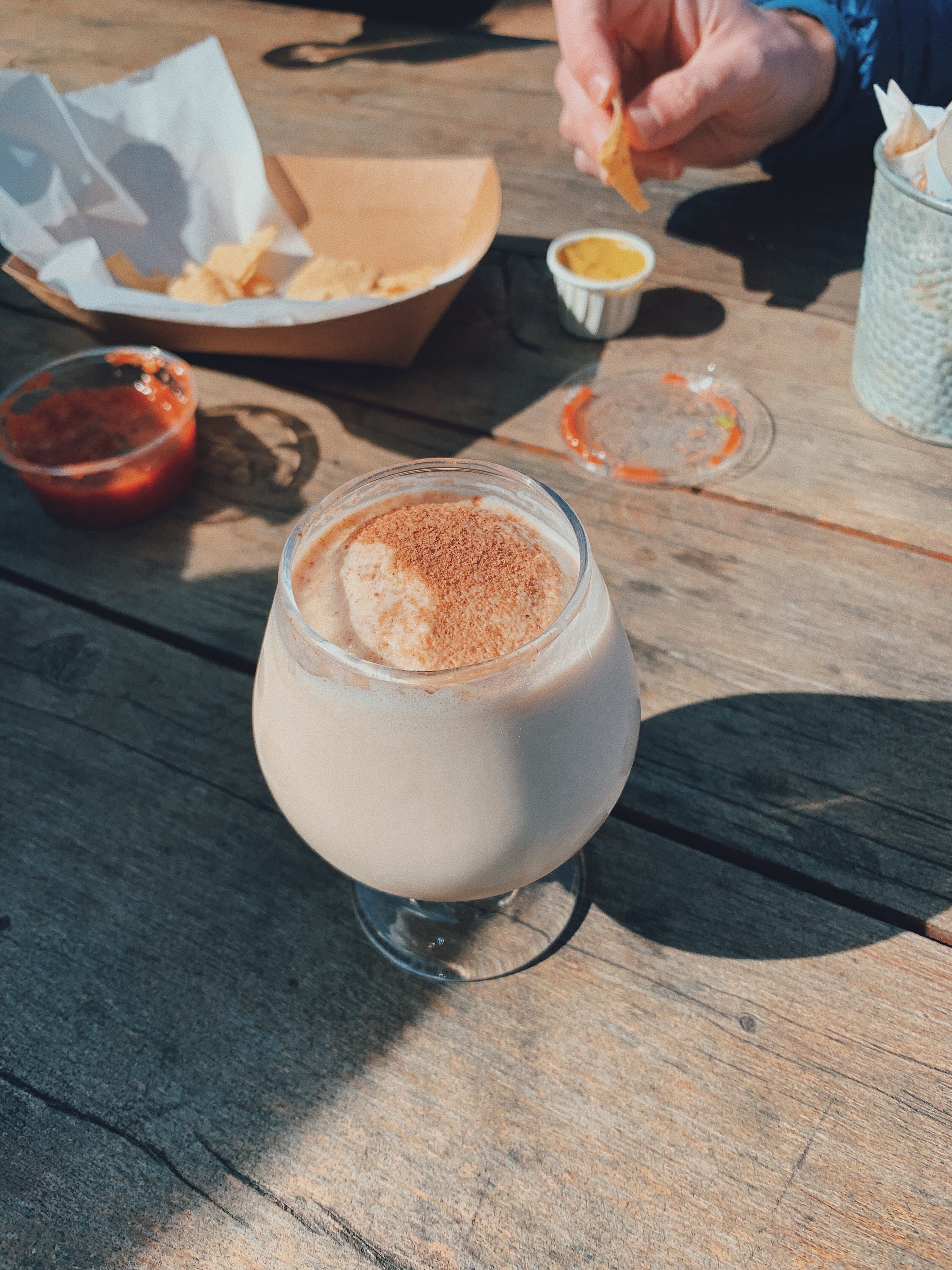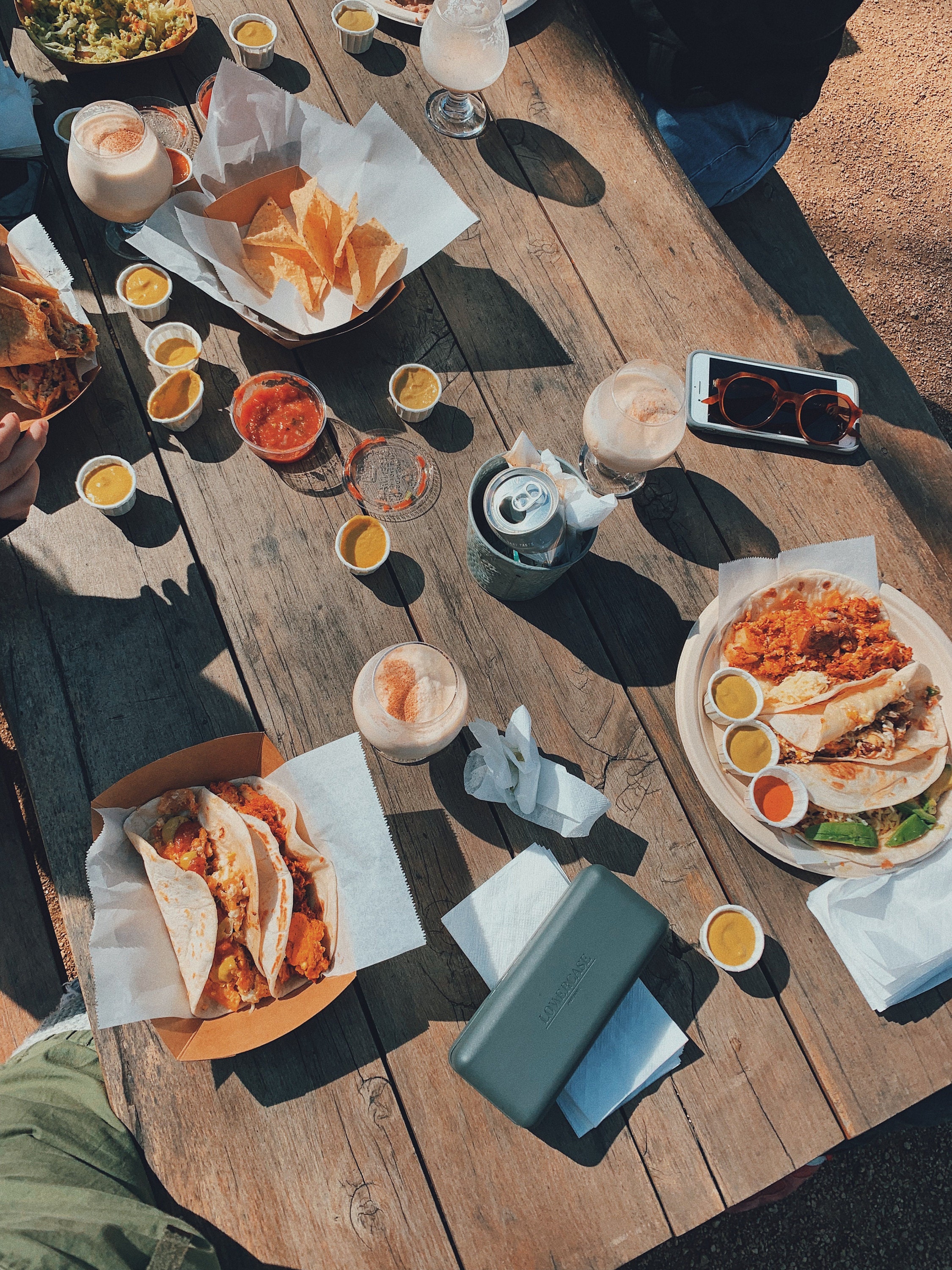 Another one of these amazing beer garden/coffee/taco truck combo spots. Here at Cosmic you must get the Boozy Coffee Drink and don't forget to snag a breakfast taco (or 3) from the Pueblo Viejo Taco Truck parked on site. Cosmic Coffee | Pueblo Viejo 
Stag Provisions for Men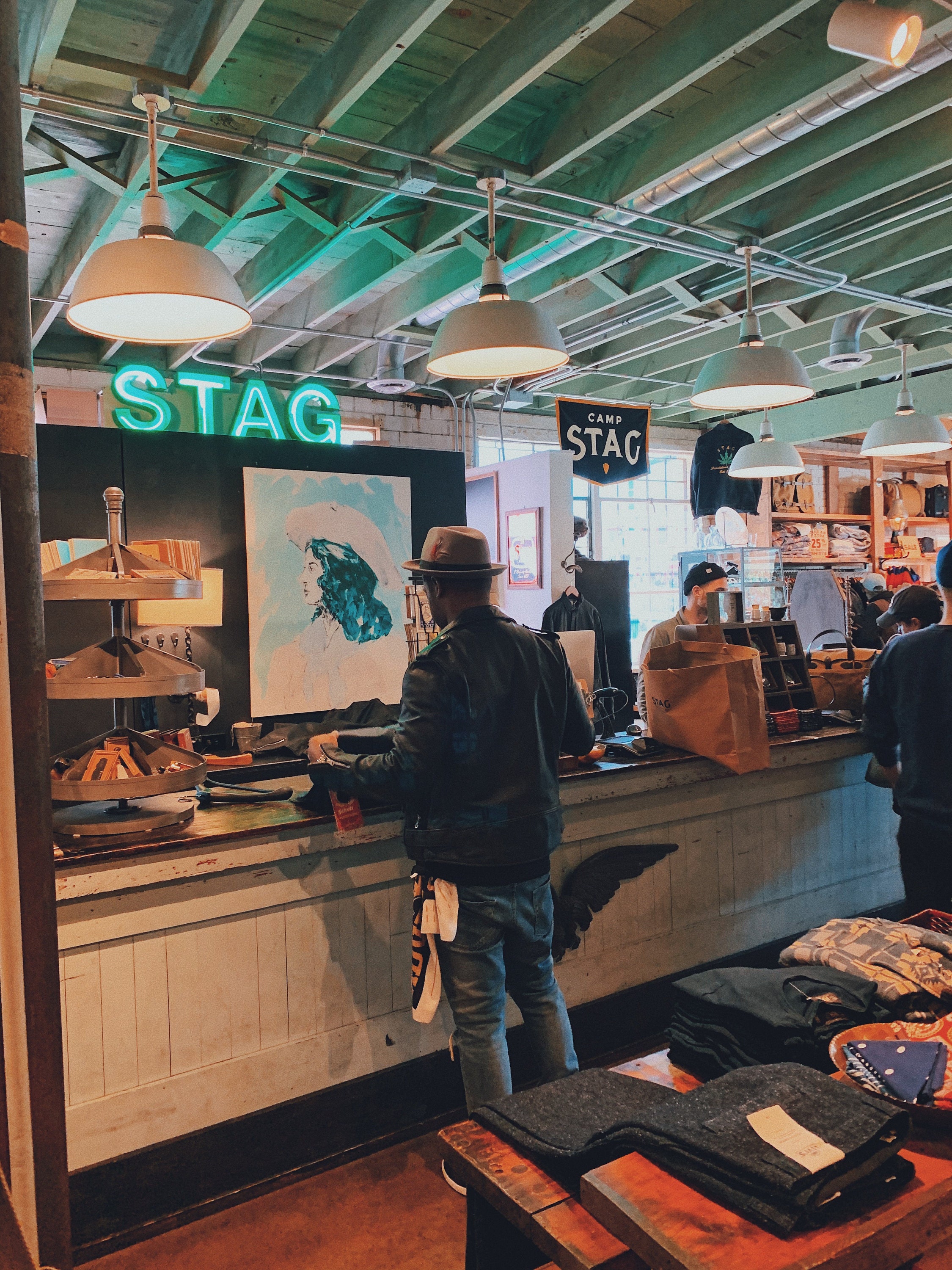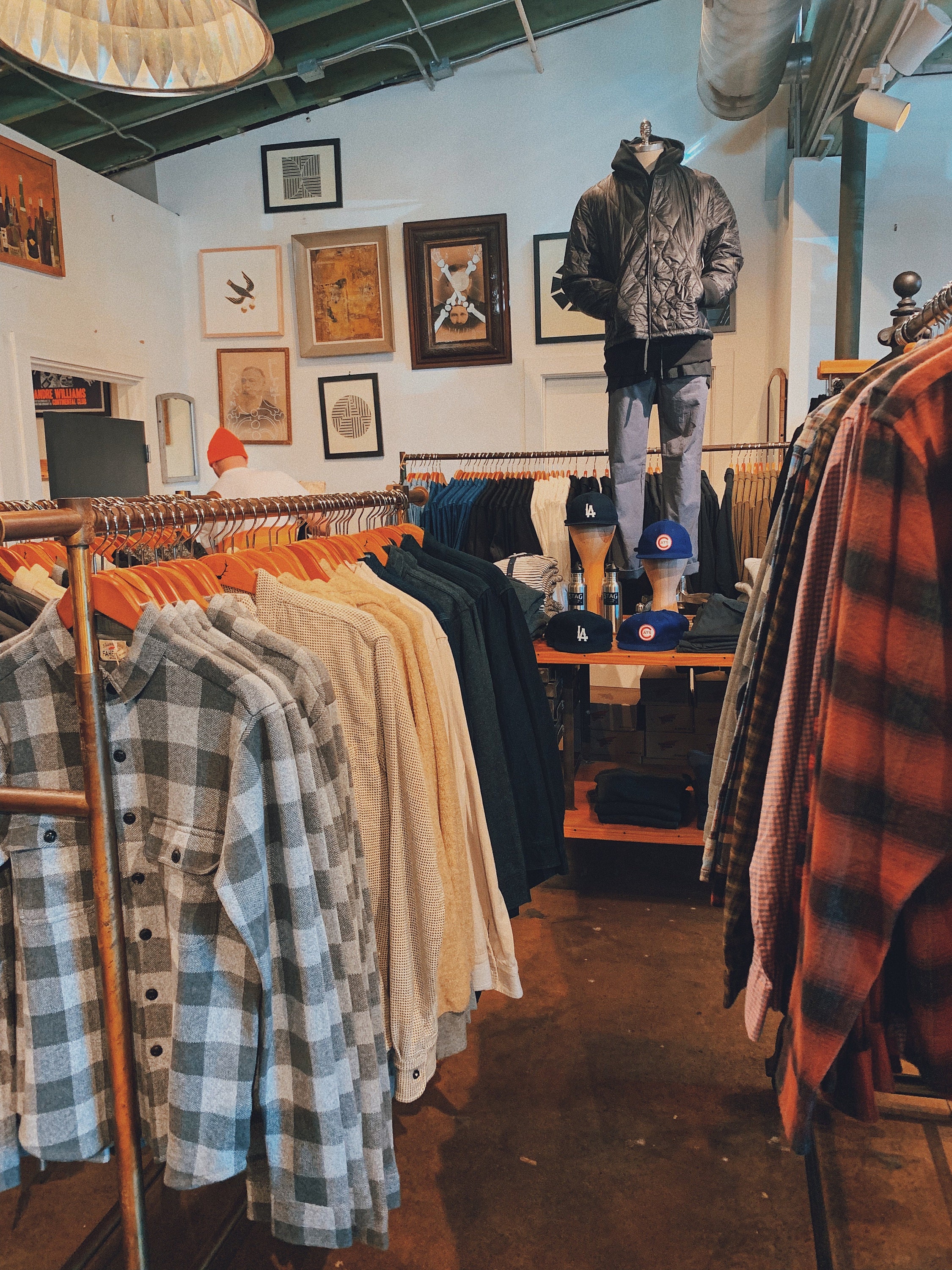 One of the best men's clothing shops in the country. Stag has a few locations, but the Austin location may have the best selection. It's a great mix of popular and smaller brands, and I find to be the perfect mix of classic and trendy for the jeans and flannel kind of guy. Stag Provisions
Miranda Bennett Studio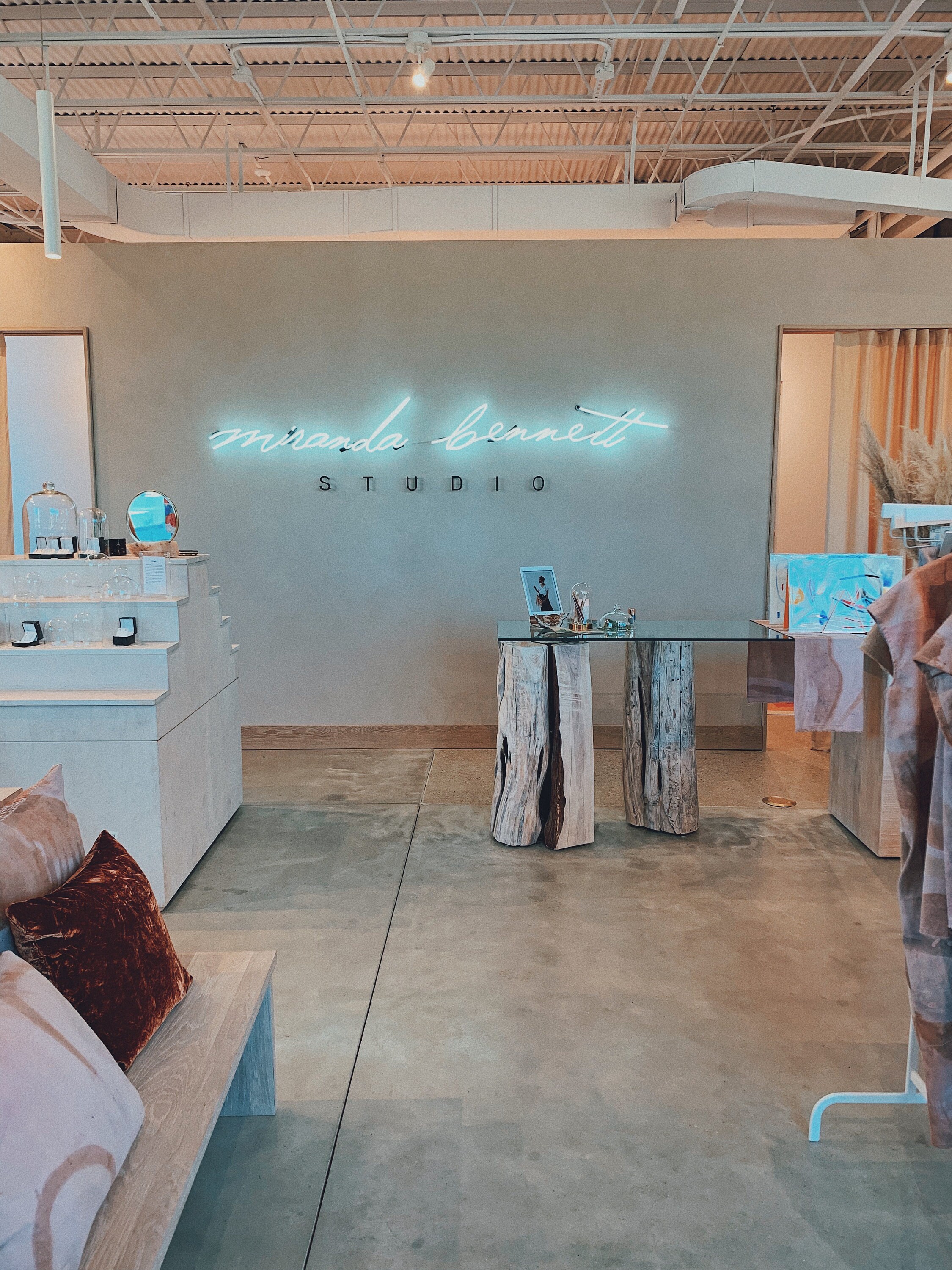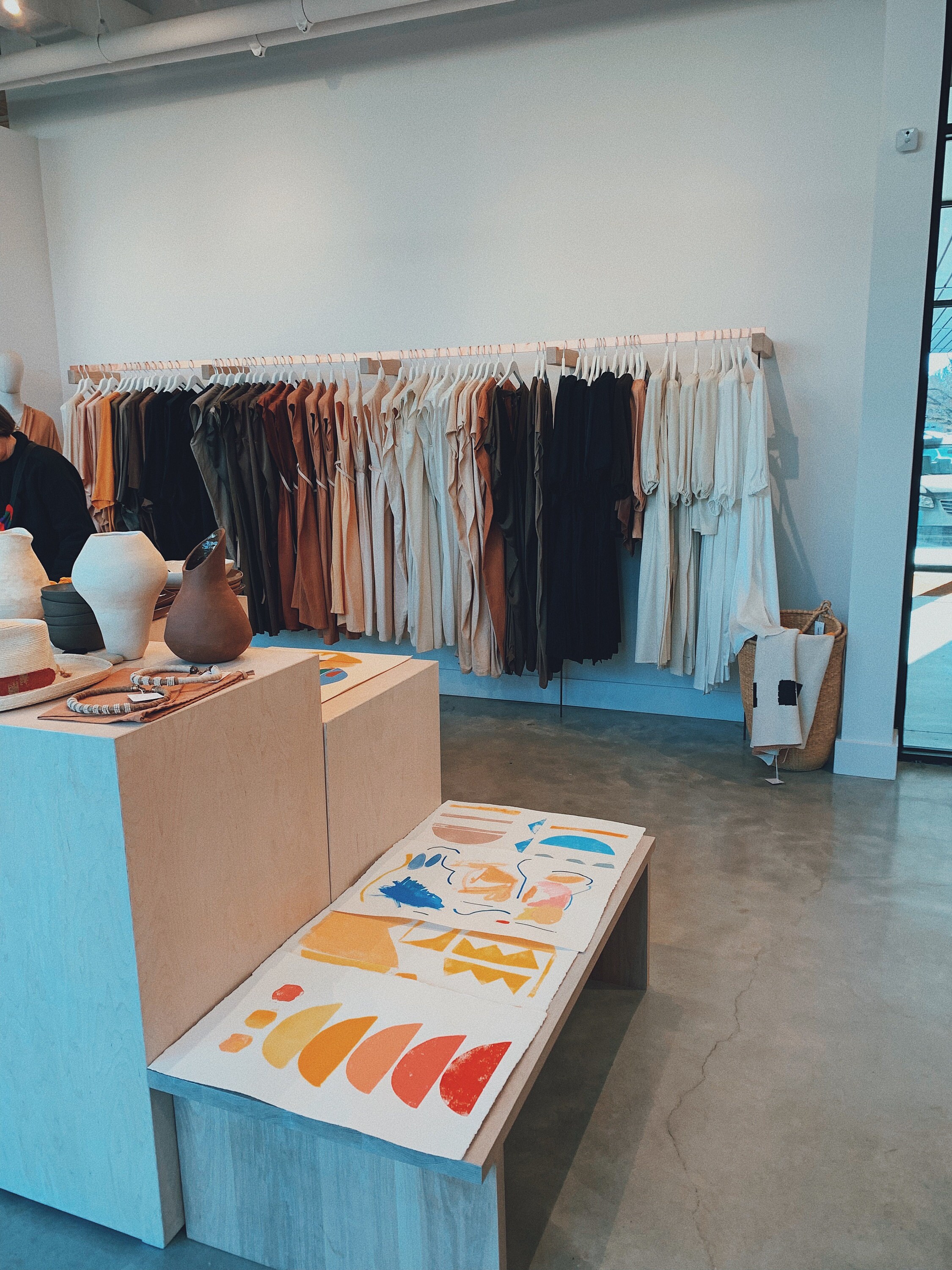 Beautiful clothes, you probably already follow them on Instagram, but here's your chance to try on some of that beautiful cotton and raw silk in person. I love that most of her designs are a loose fit and adjustable so they can be flattering on many different body shapes. Miranda Bennett Studio
Pool Burger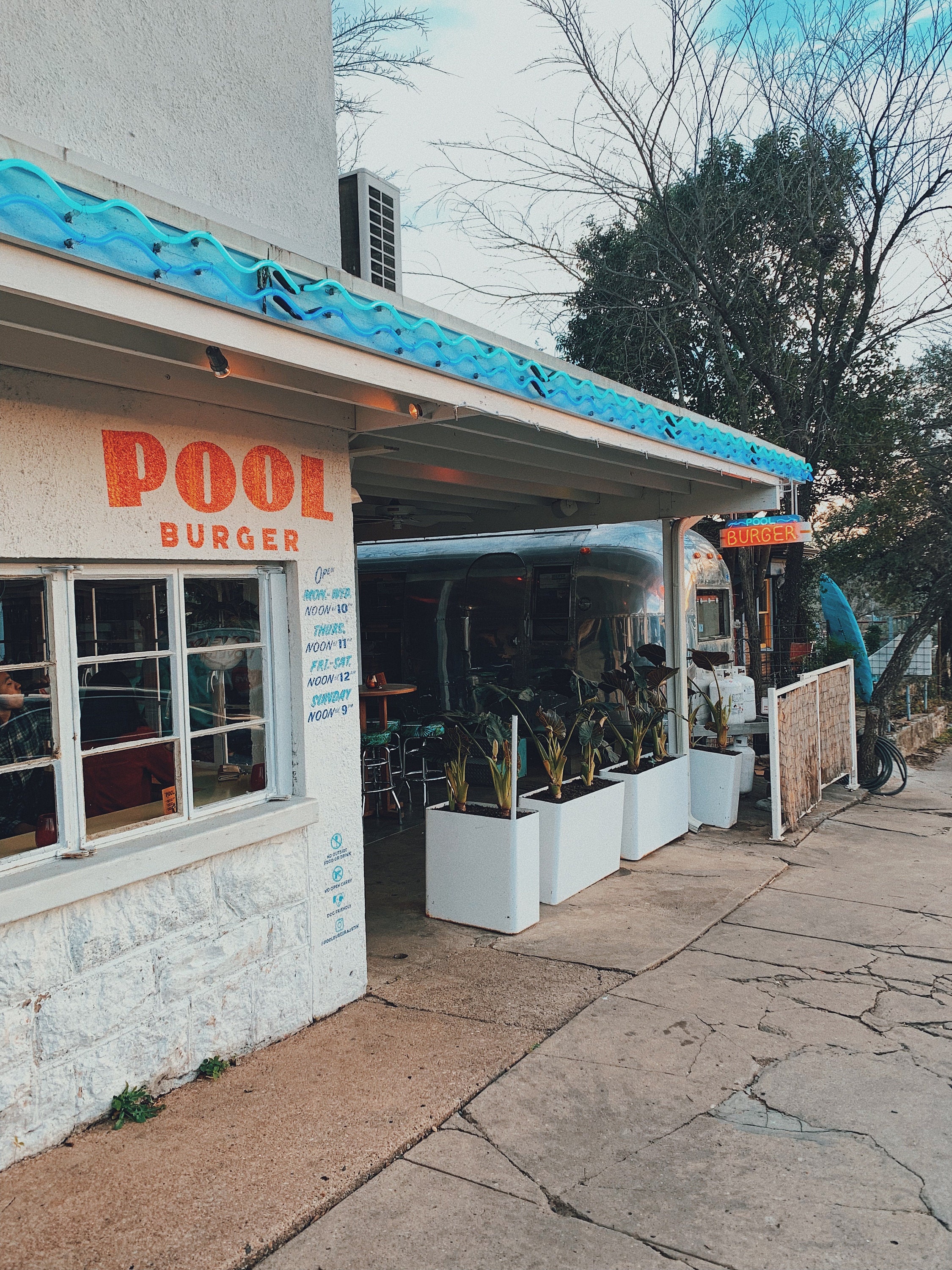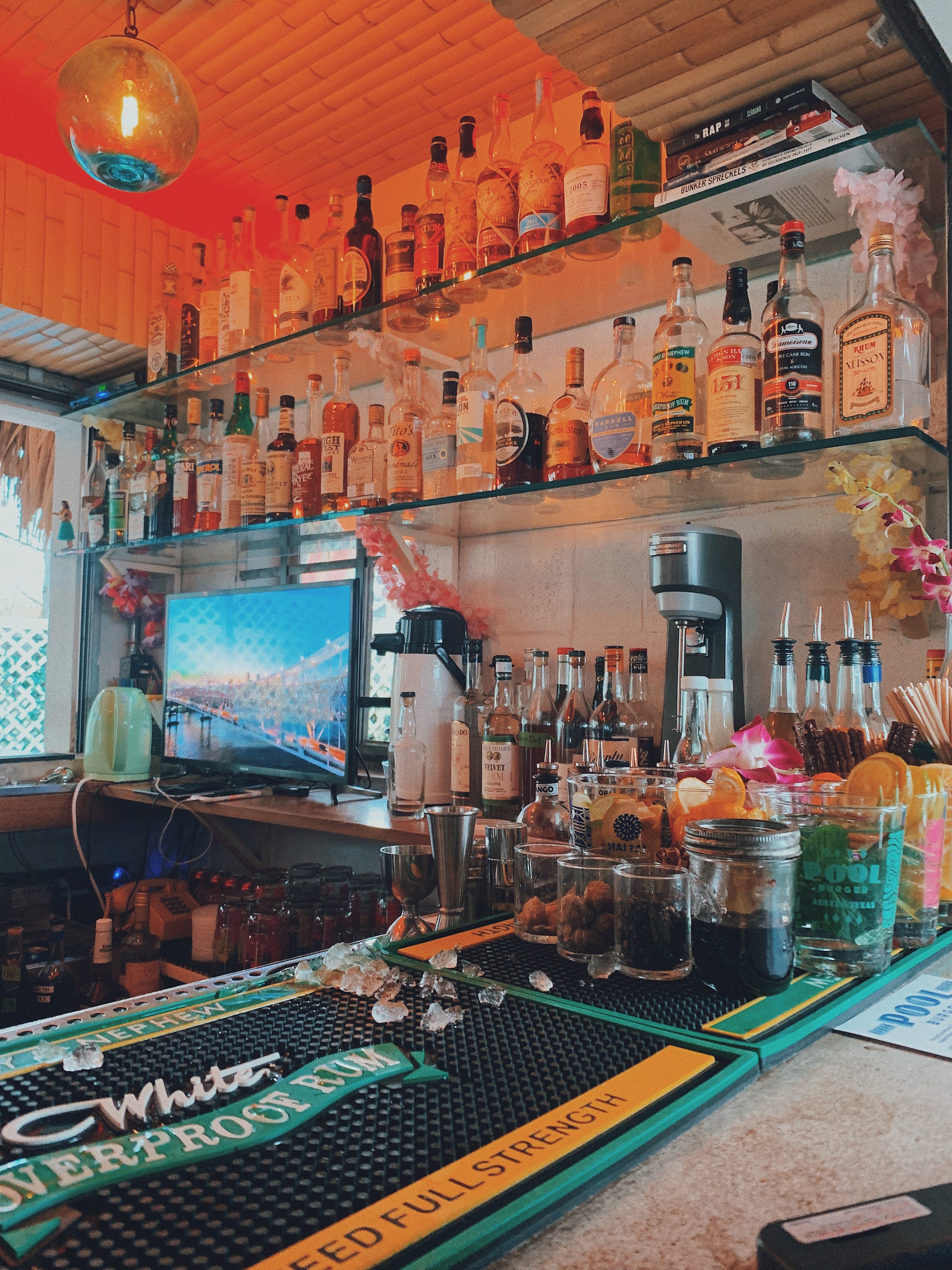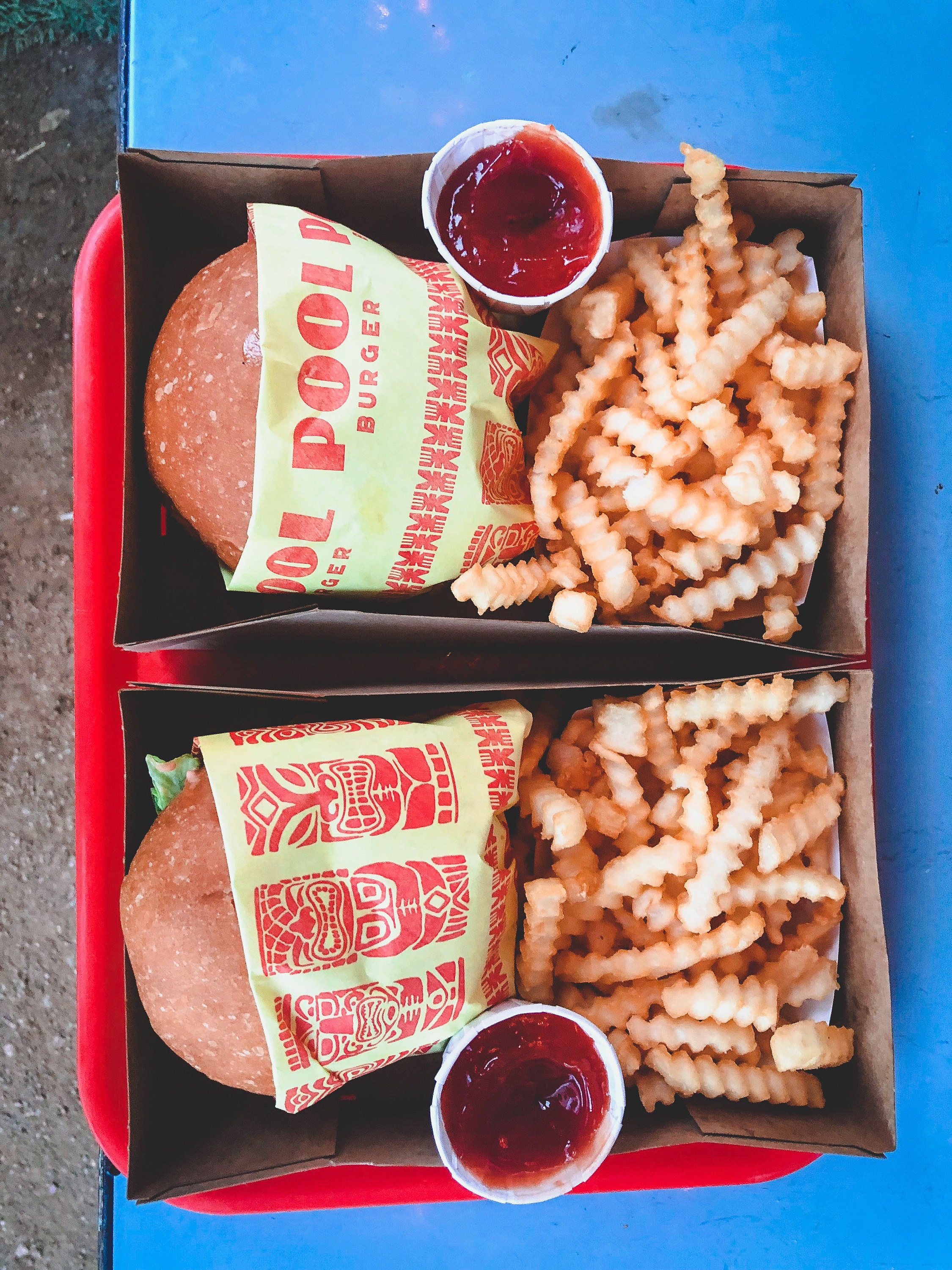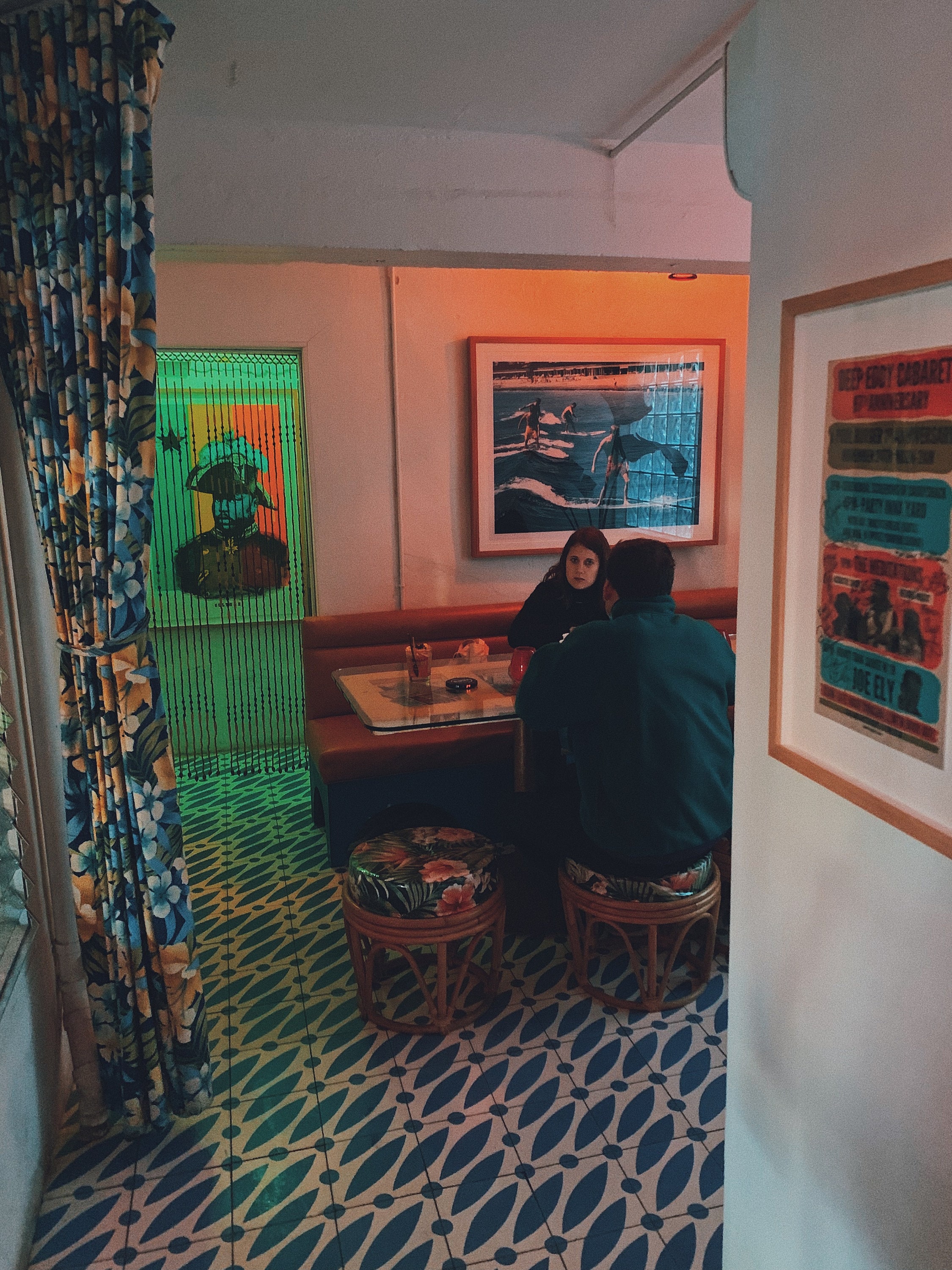 Burgers and Tiki Drinks with a tropicalia vibe. Yum. Pool Burger
Batch Beer + Kolaches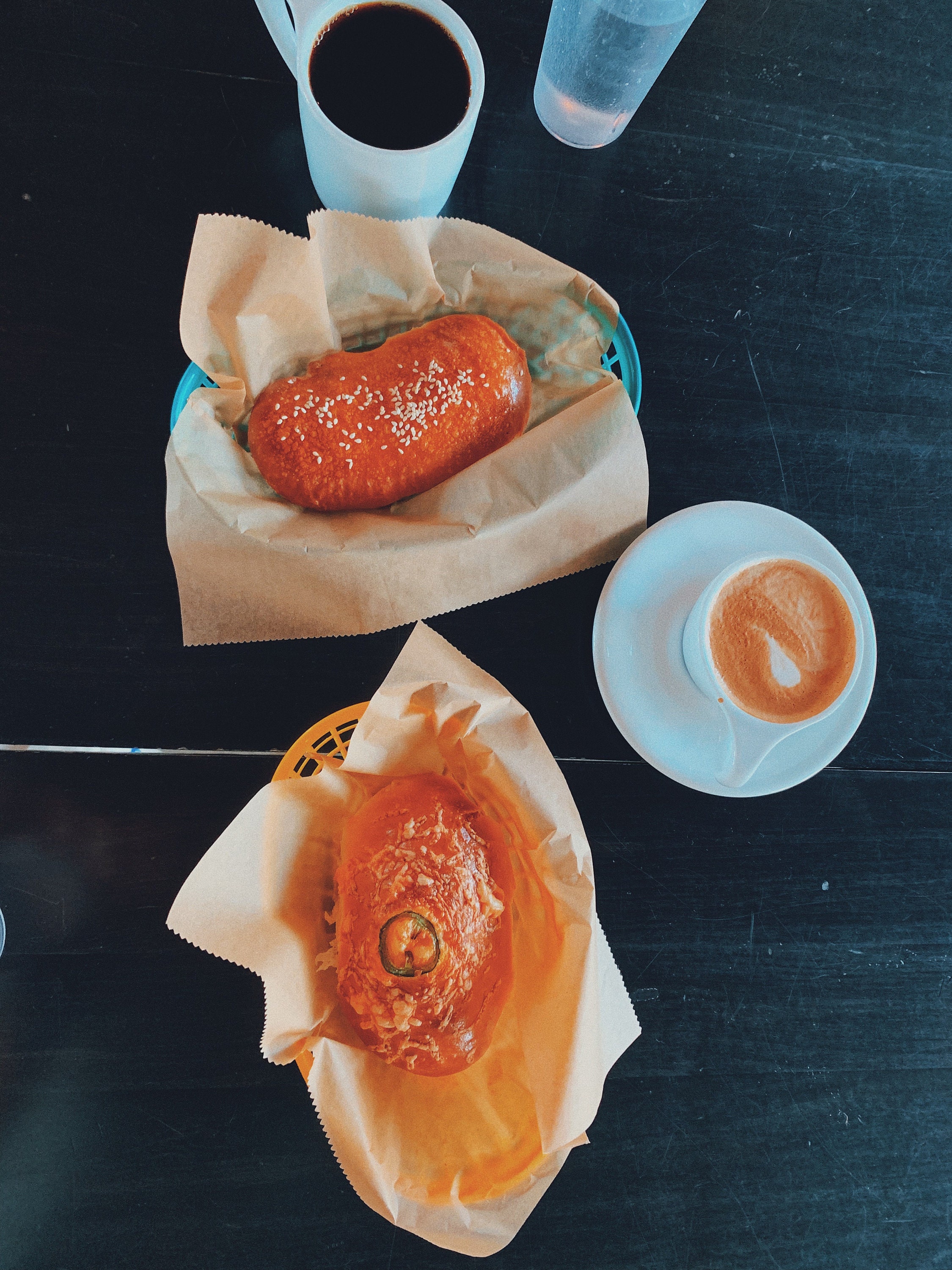 Okay so this is the last of the beer garden situations on the list, but this one has a twist: Small Batch Kolaches! Kolaches are these Czech pastries made of a super light and fluffy dough and filled with everything from sausage and cheese to fruit and chocolate. At Batch they always have a good variety to choose from, and the option to pair with coffee or their tap list. Batch Beer & Kolaches
The Austin Shaker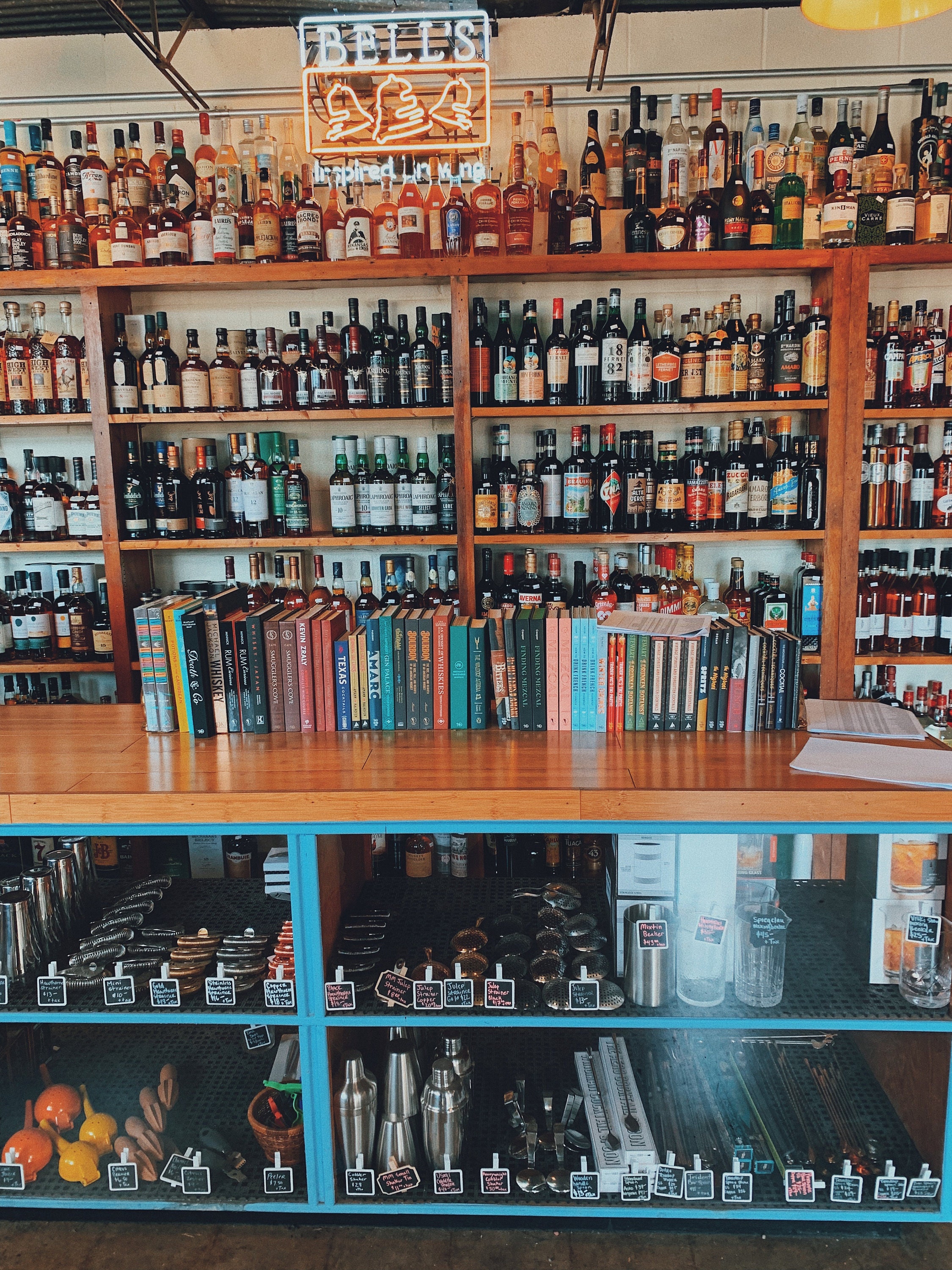 A great cocktail supply shop and liquor store in north Austin. The Austin Shaker
Slow North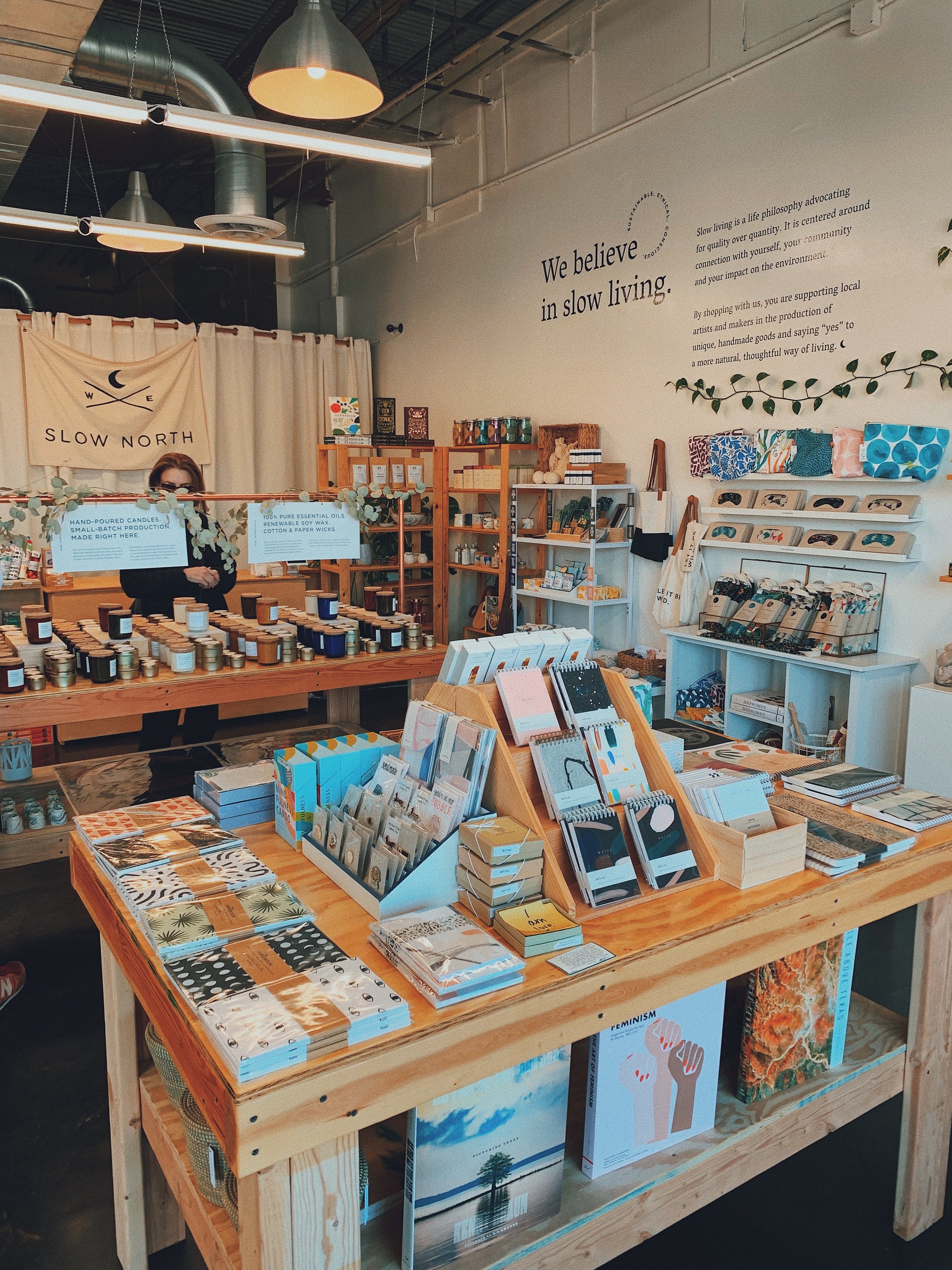 Headquarters for this sustainable candle company, their shop and studio is the perfect spot to pick up a great gift or souvenir. Slow North
Merit Coffee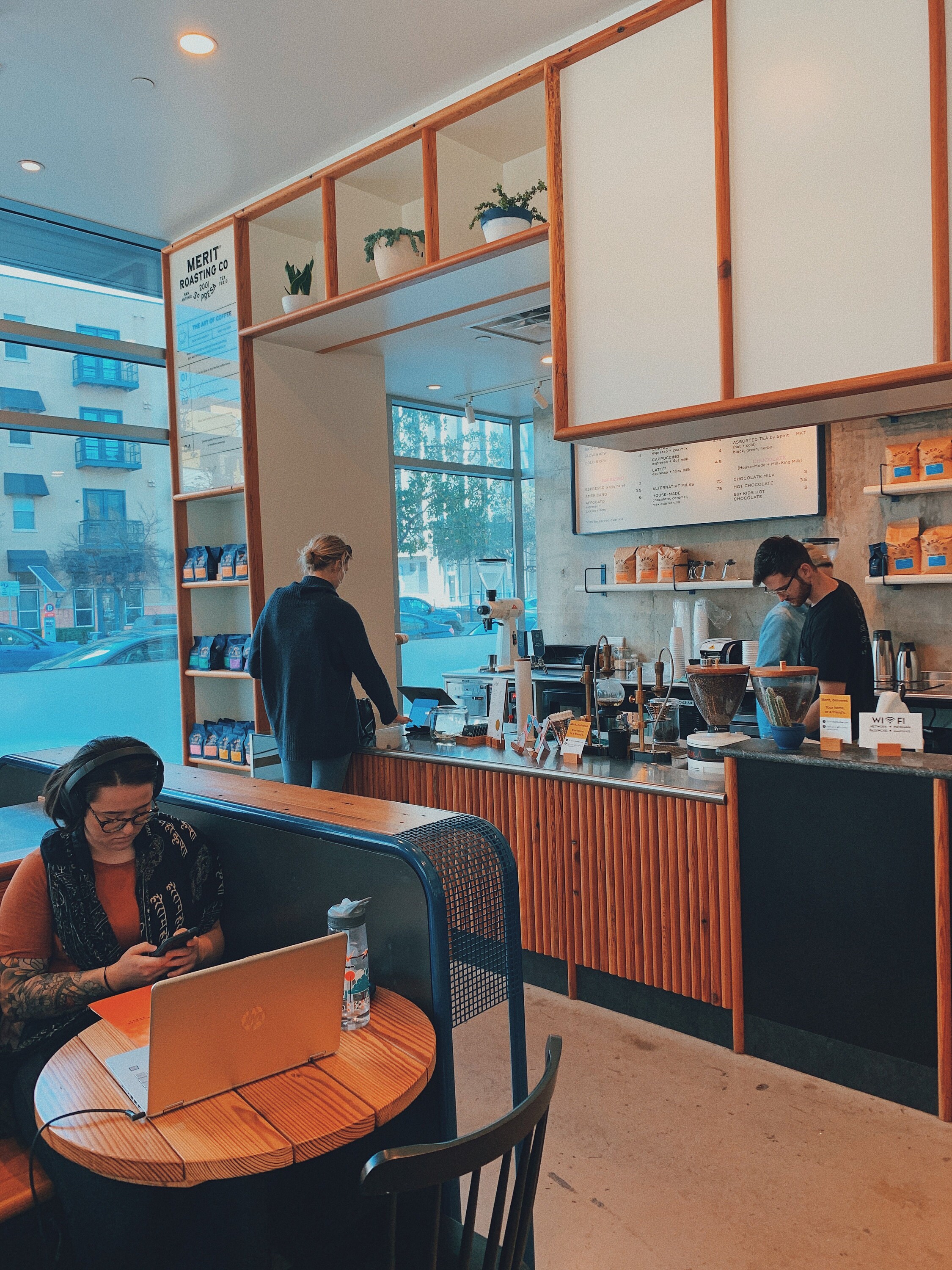 Pretty 'lil coffee shop in the middle of town, good for some caffeine on the go. Merit Coffee
Stay Gold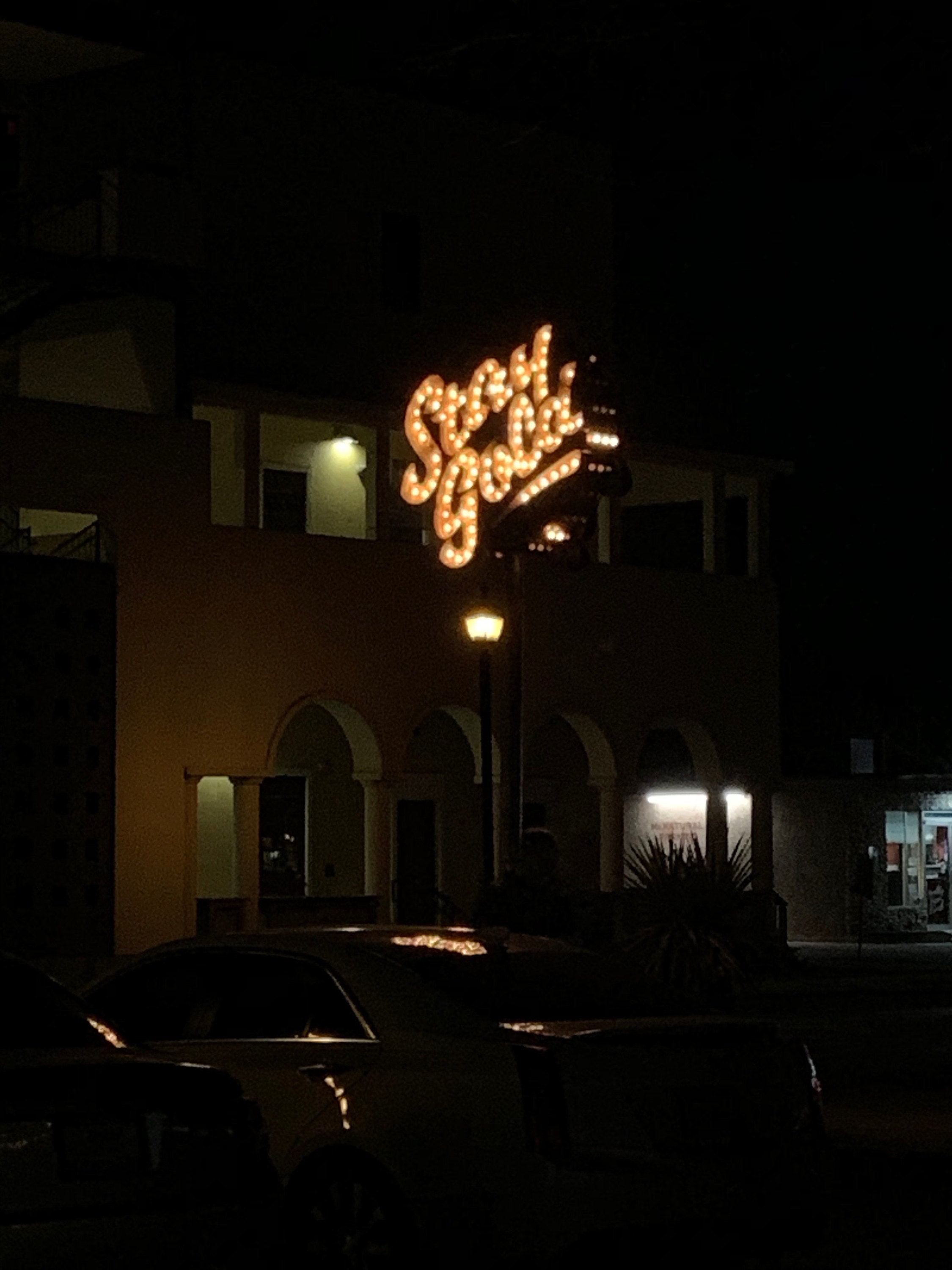 Great casual bar with a lot of space. Yummy craft cocktails & beer plus live music and food truck so you'll never need to leave. Stay Gold
The Carpenter Hotel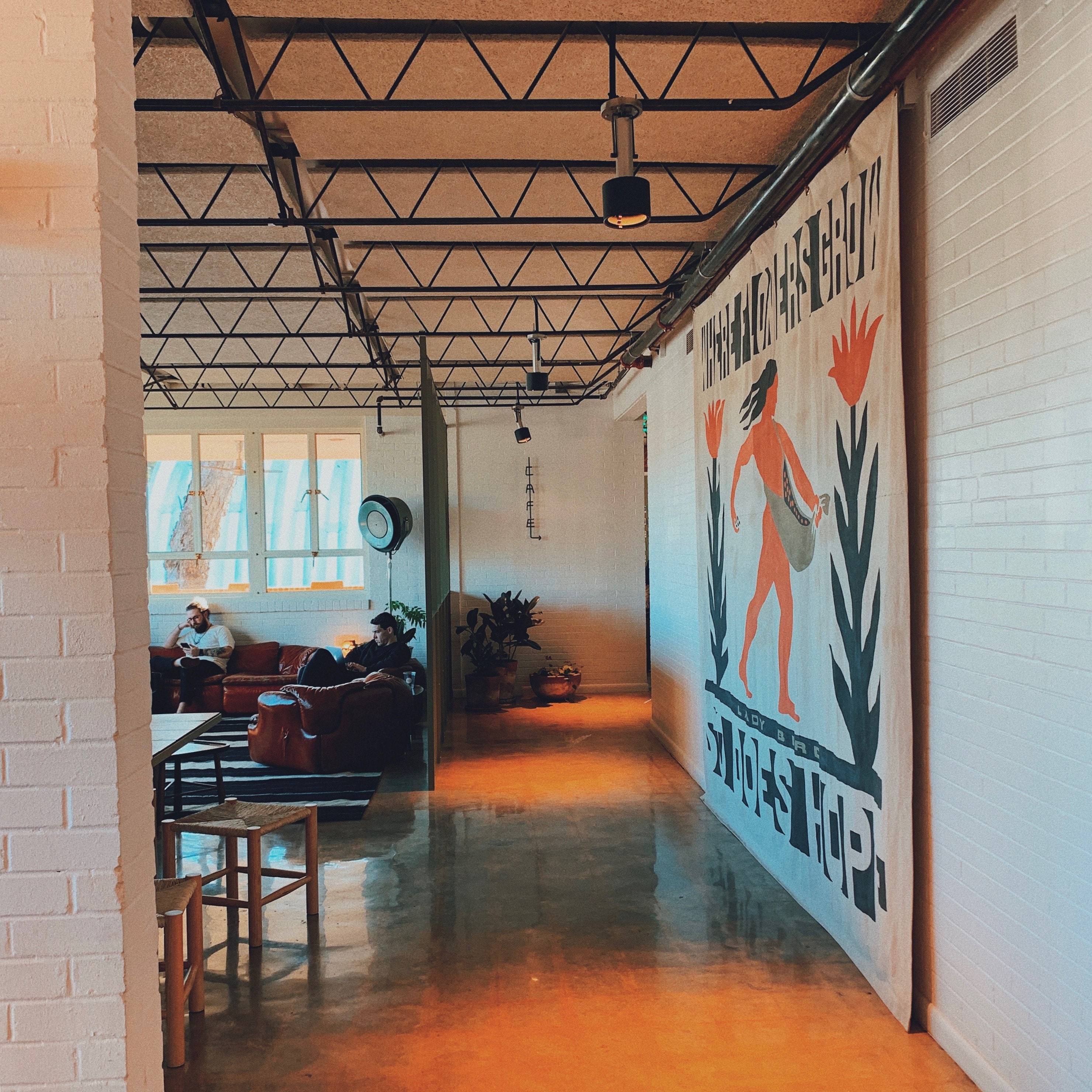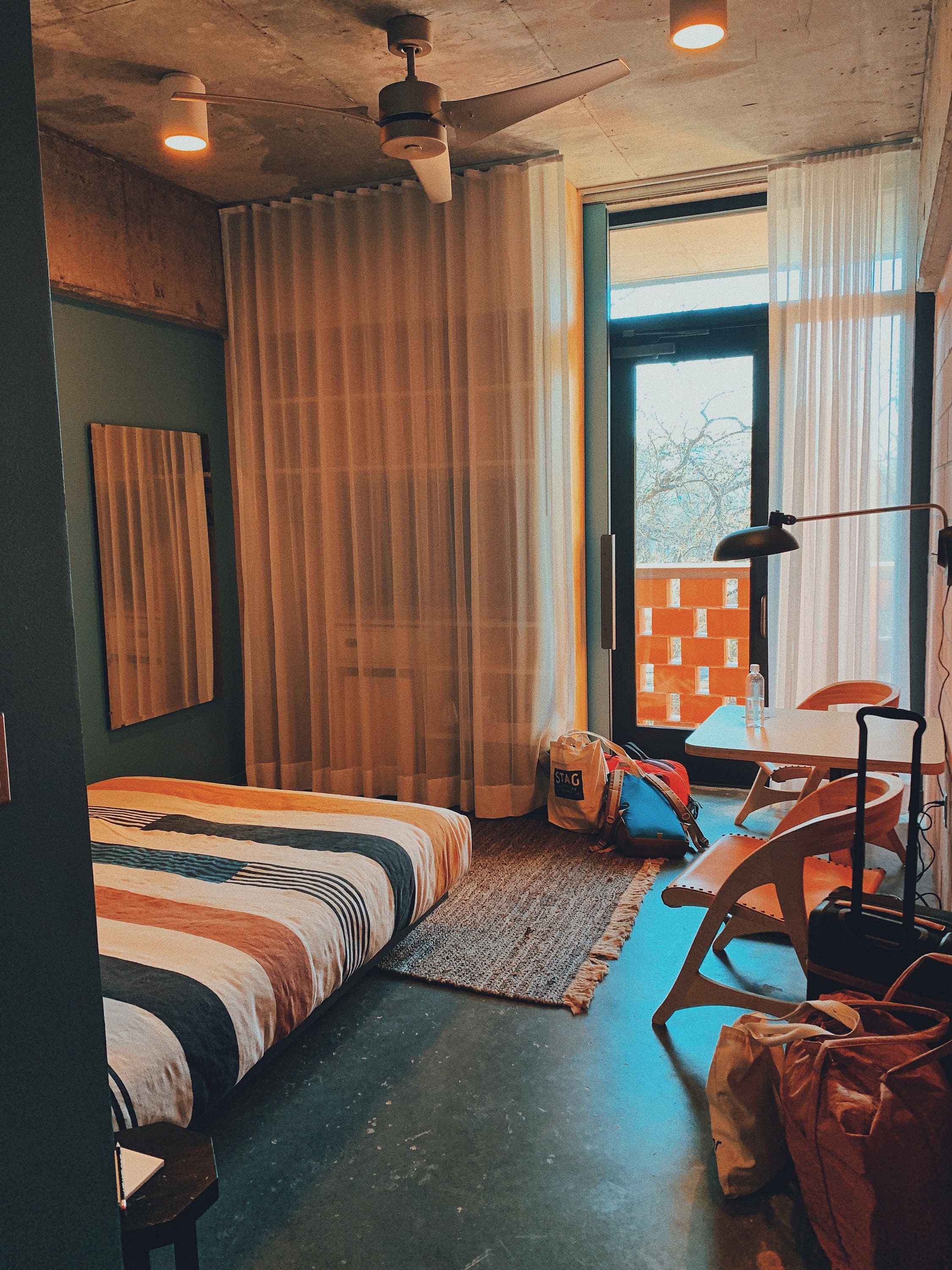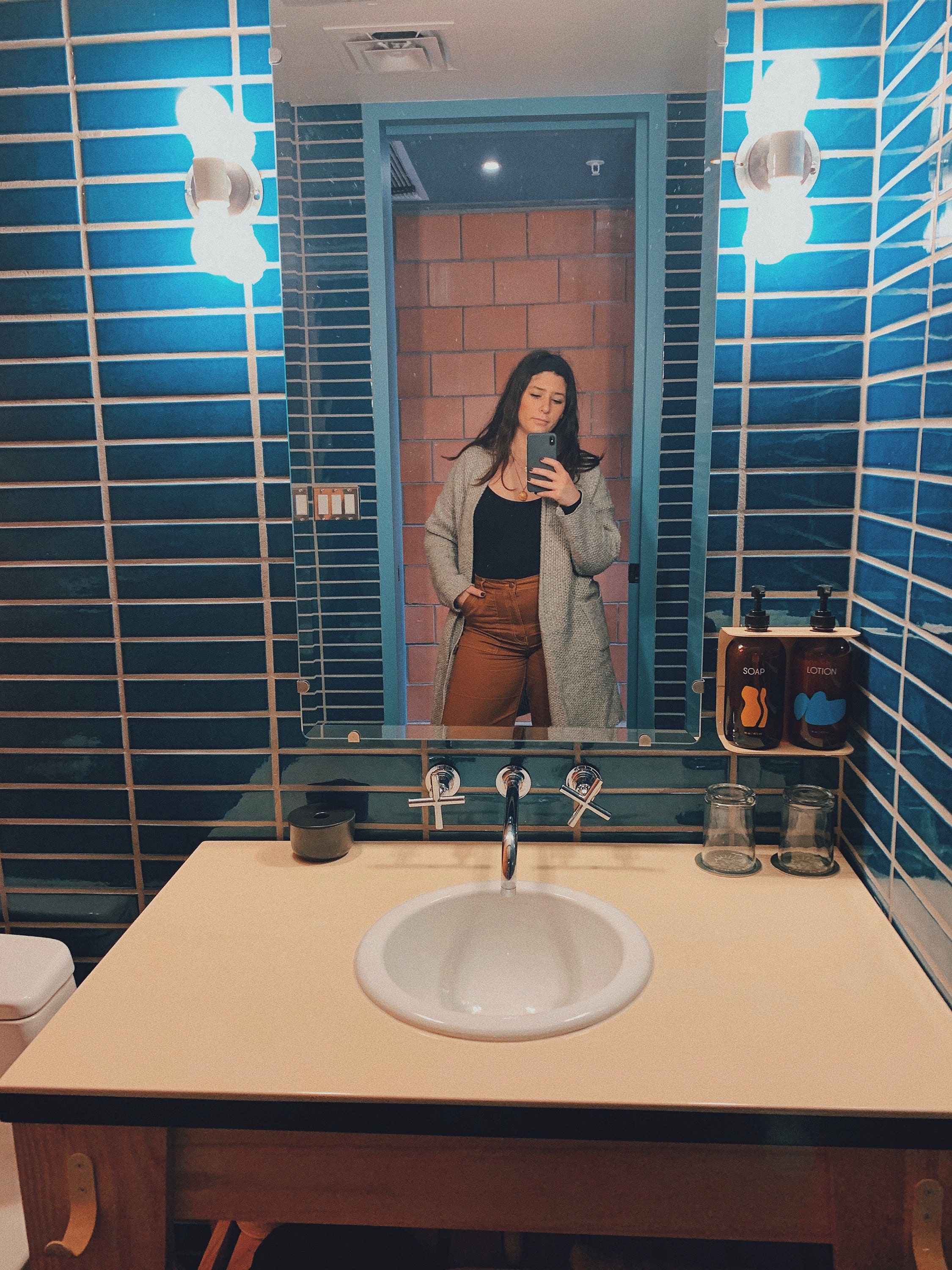 Even when we have family and friends in a city, we like to stay at least one night in a fun hotel just to check it out and give our hosts a break. We stayed at The Carpenter for a night during our visit and thoroughly enjoyed it. The Carpenter Hotel
Carpenters Hall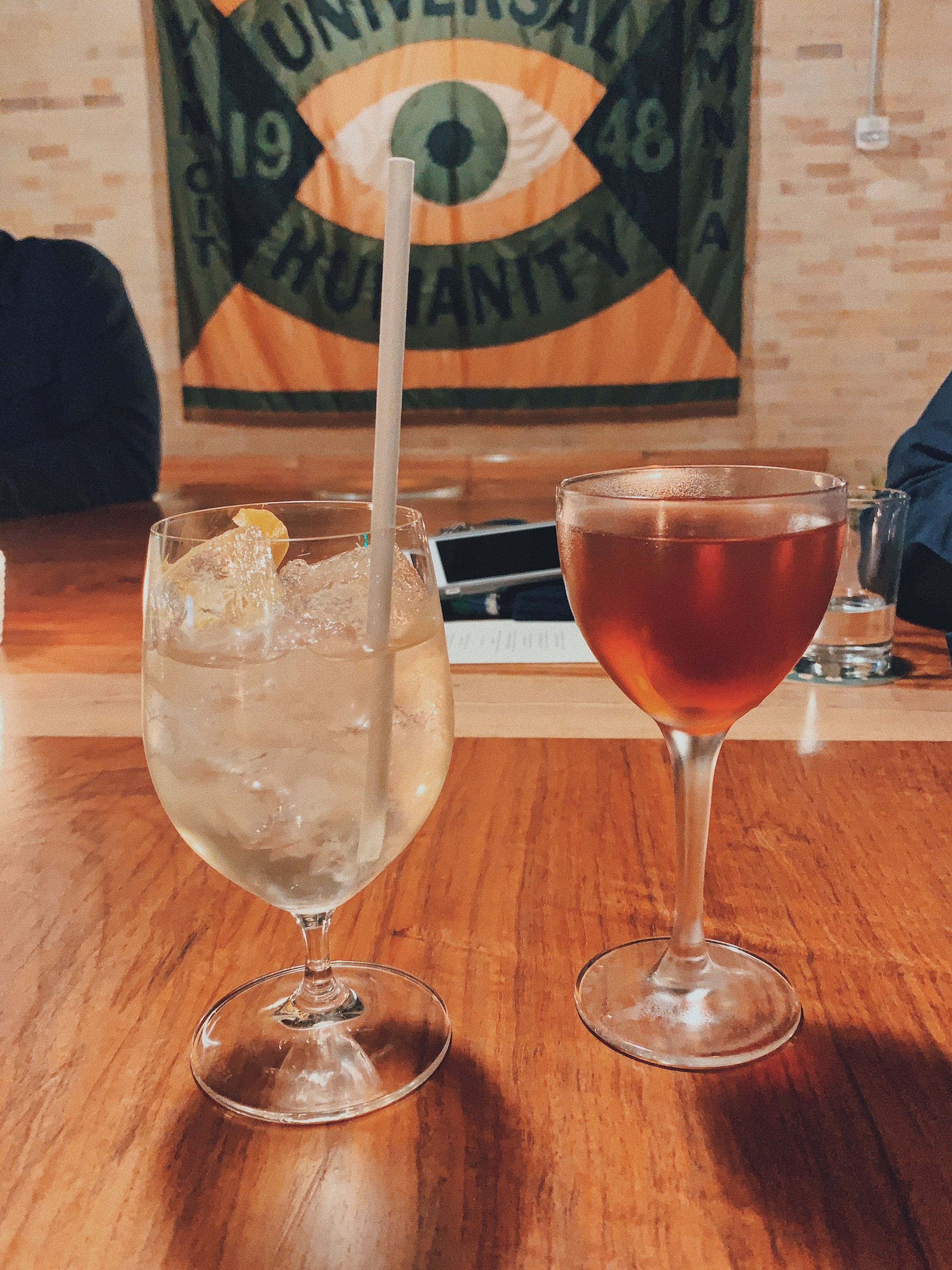 The restaurant at the Carpenter Hotel has gotten a ton of press lately so I'm sure it is on your radar, but may I also suggest heading there for a nightcap? Carpenters Hall
Outdoor Voices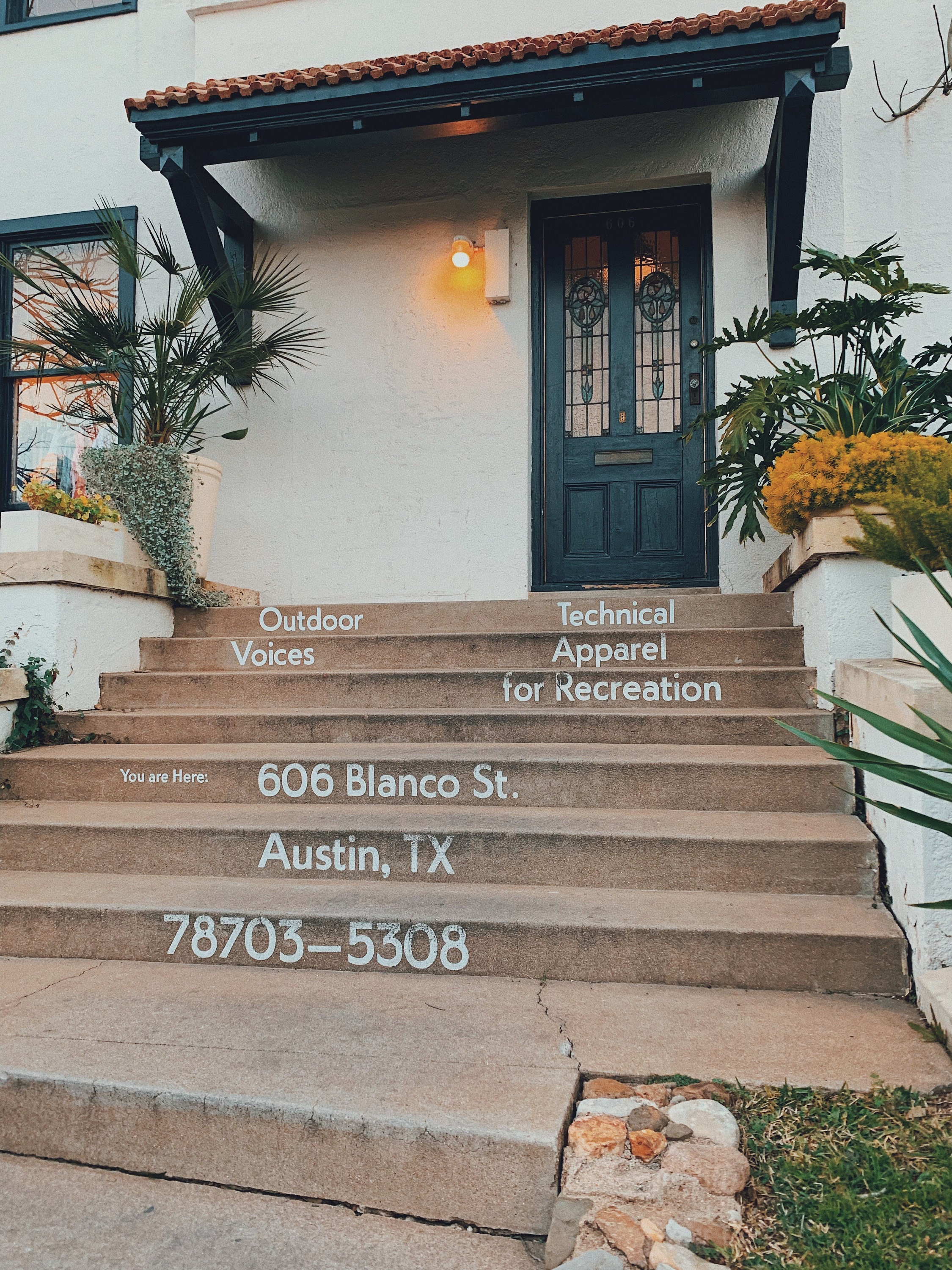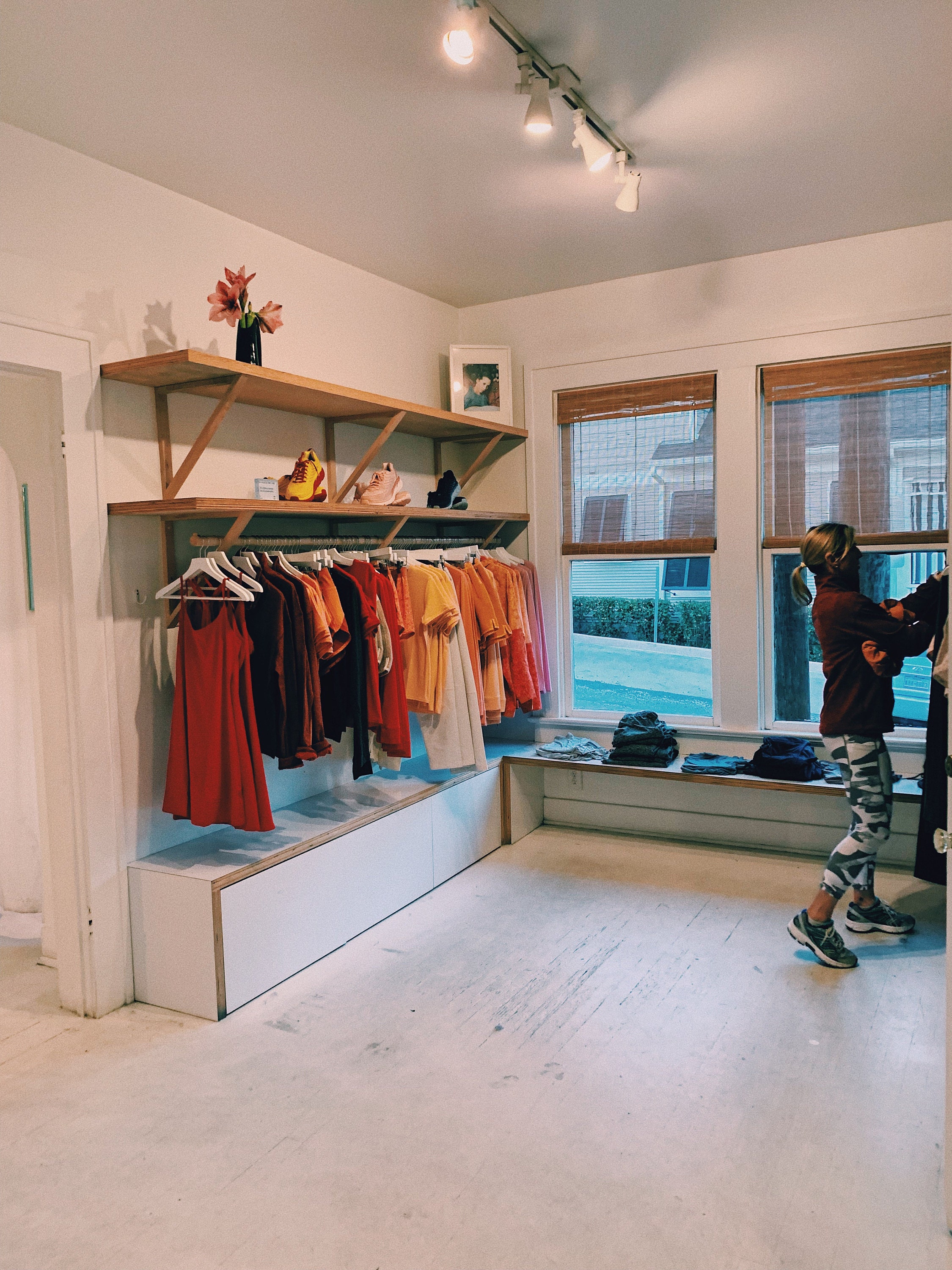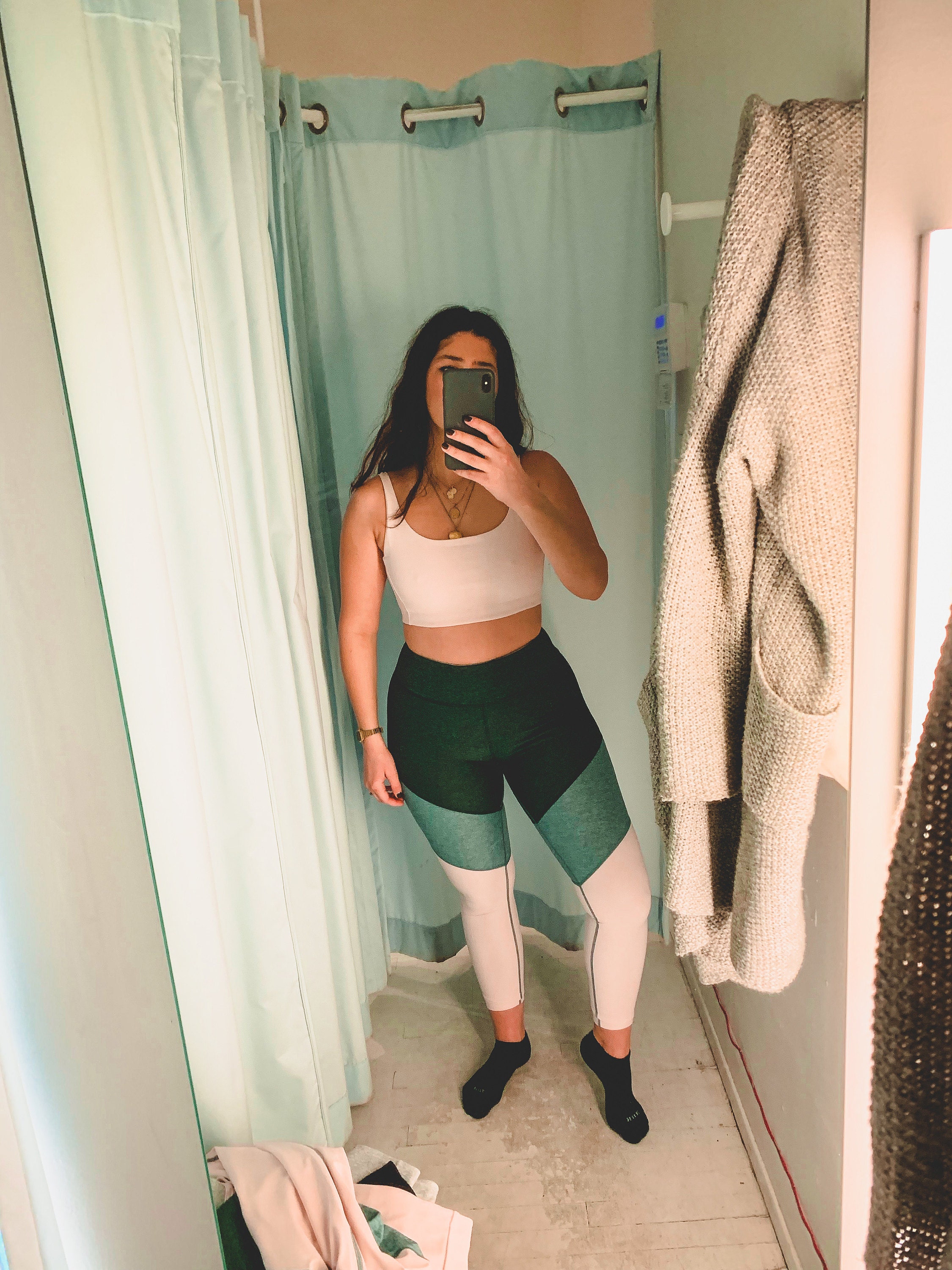 I used to work for an activewear company so leggings are of some interest to me. Outdoor Voices does it real well and you get a fun tote with your purchase. Outdoor Voices
Whip In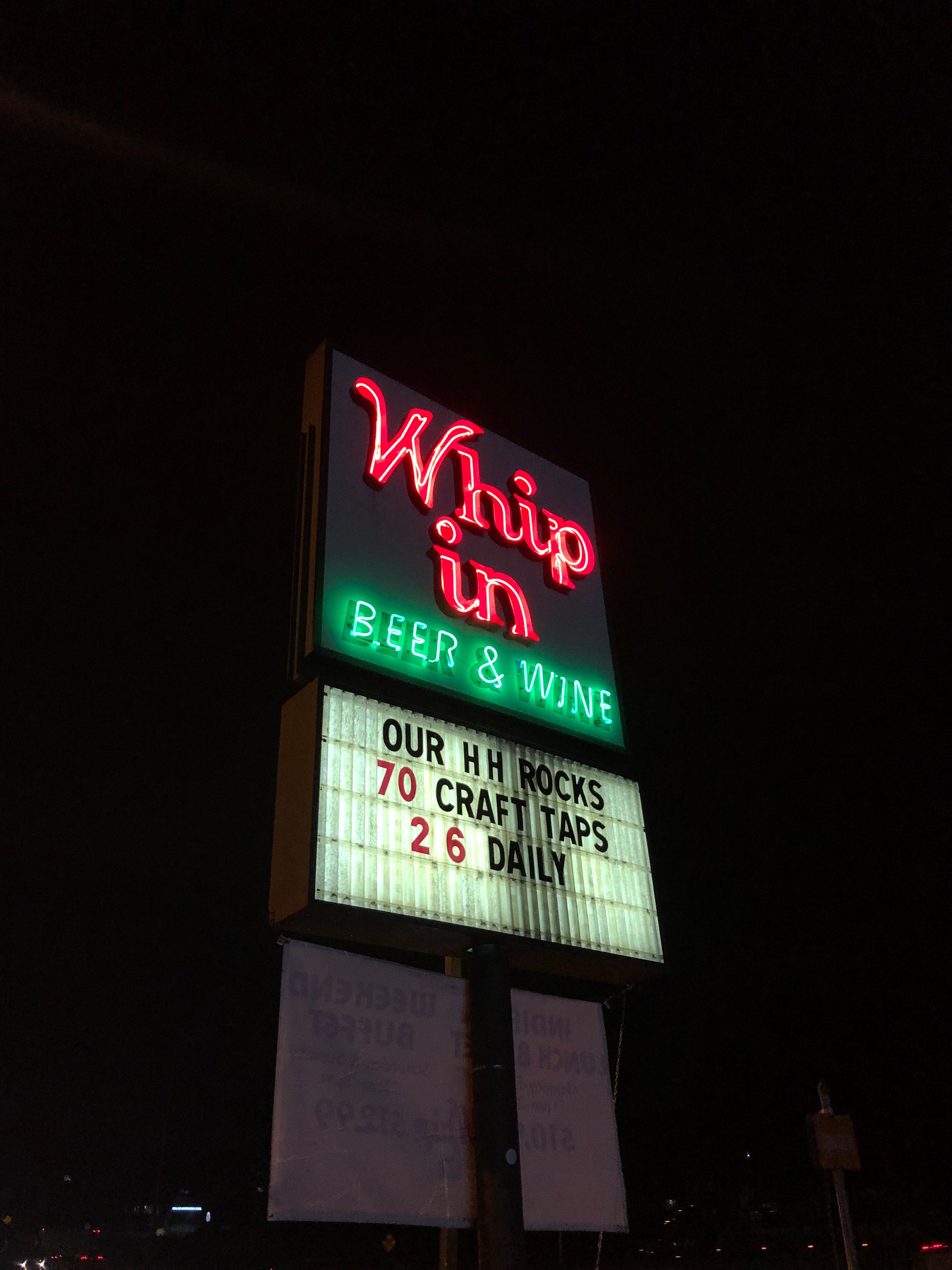 A great little casual taphouse specializing in Indian curries and Middle Eastern sandwiches for when you are a little tired of bbq and breakfast tacos.  
Pinthouse Pizza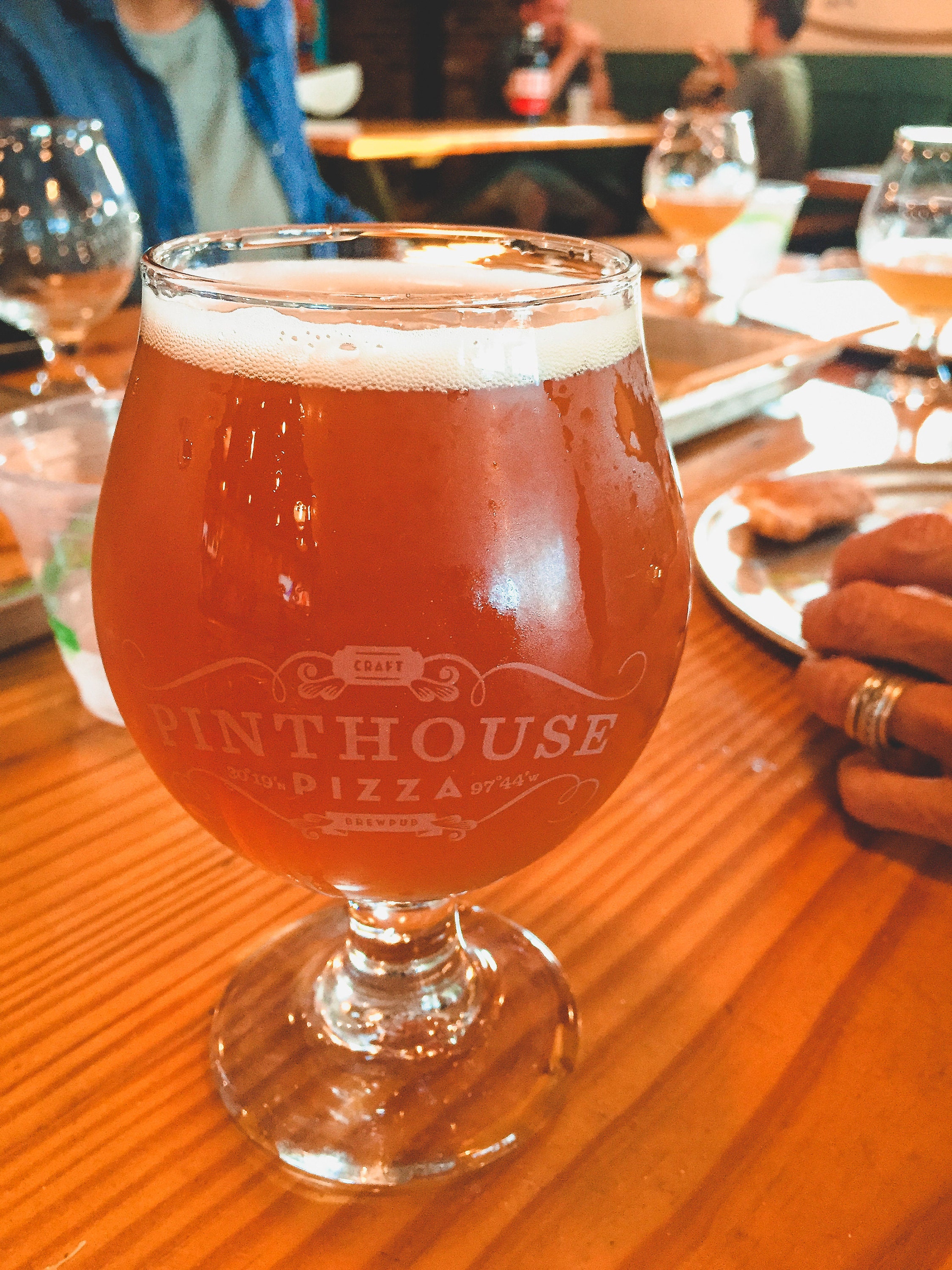 Hands down, the best beer you'll find in Austin. Don't forget to order a pizza to go with it. Pinthouse Pizza
Cuvee Coffee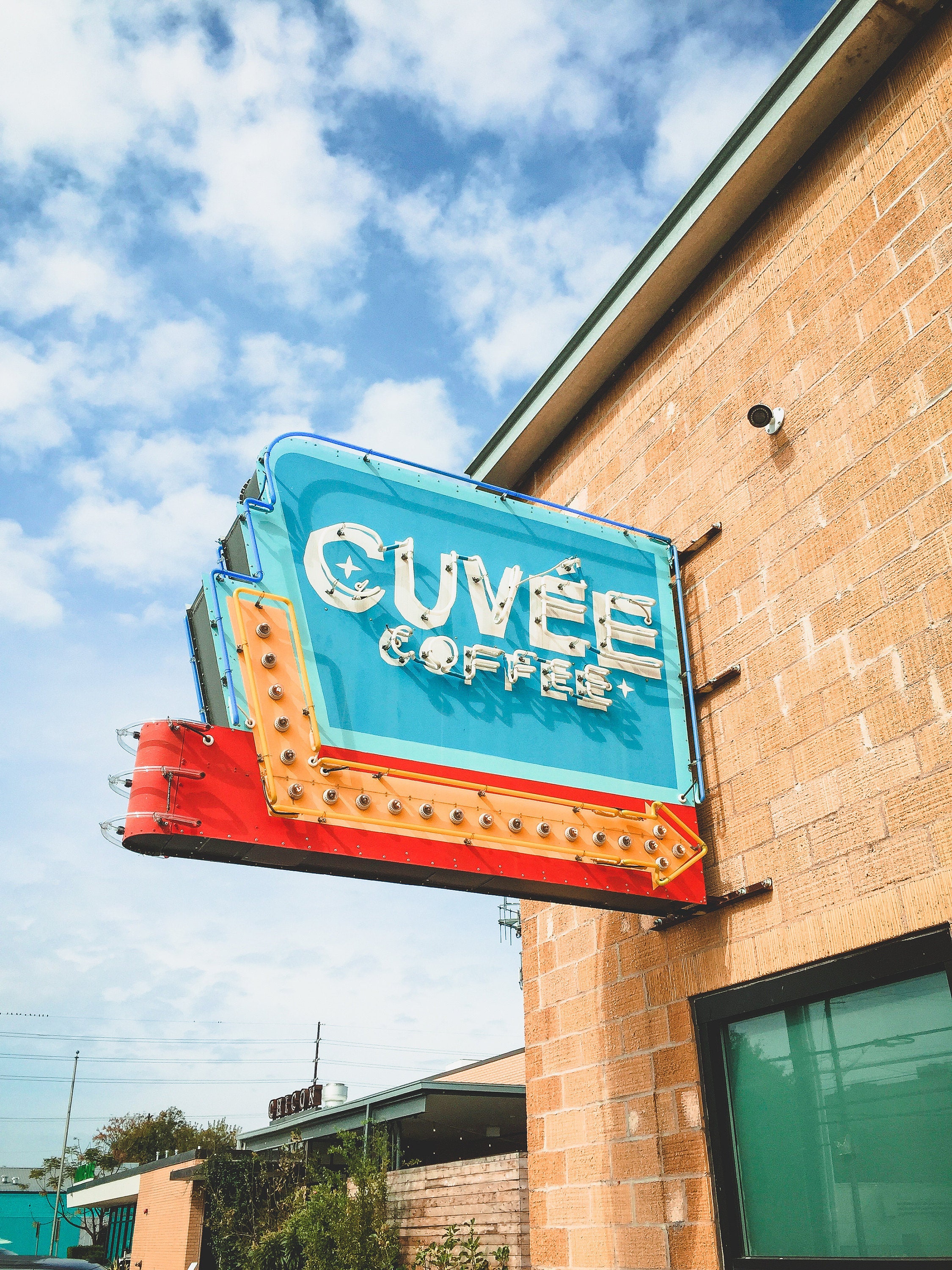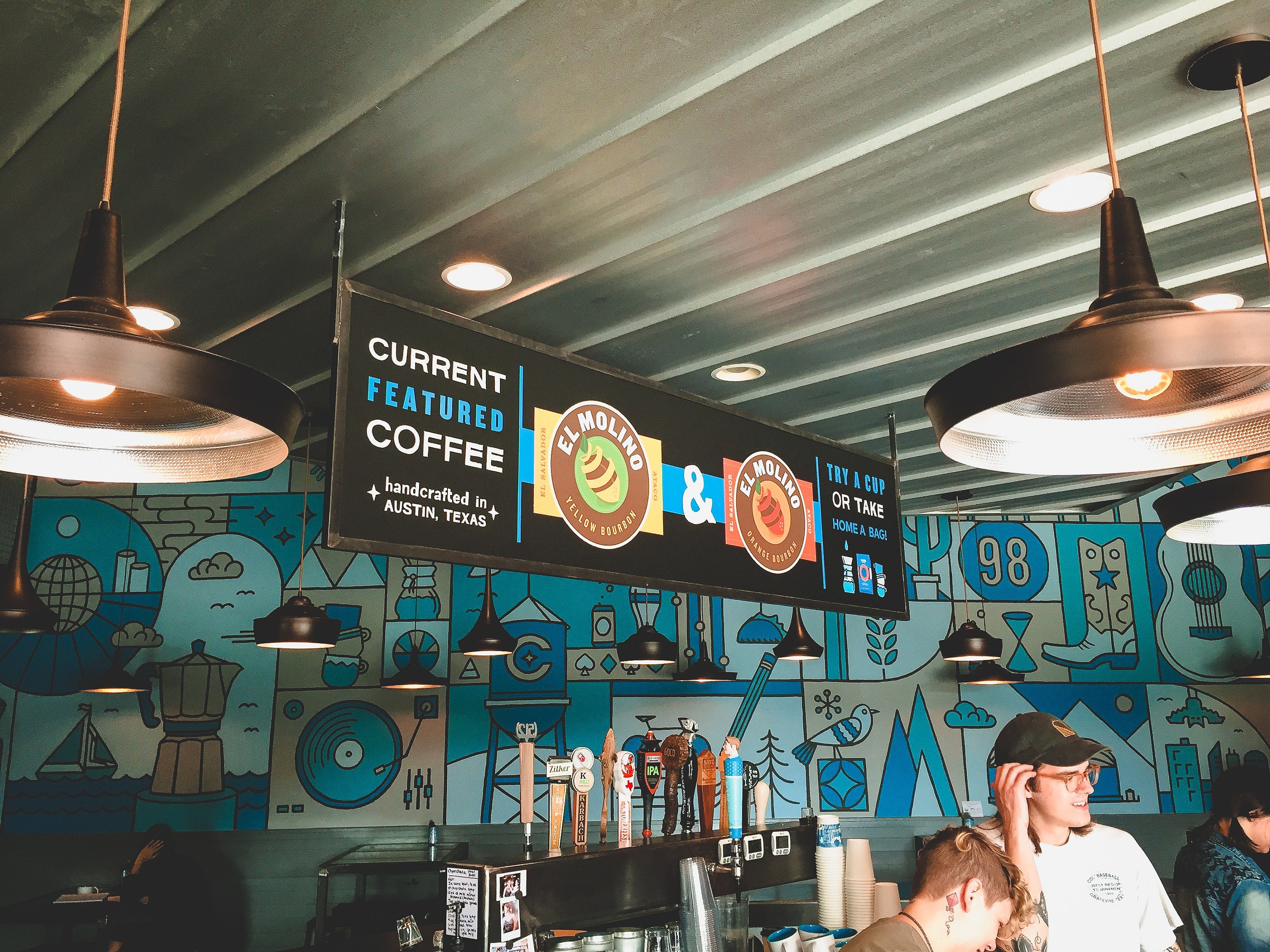 One of the best coffee roasters in Austin, so bring a bag of fresh beans home. Cuvee Coffee
Gourdough's Big Fat Donuts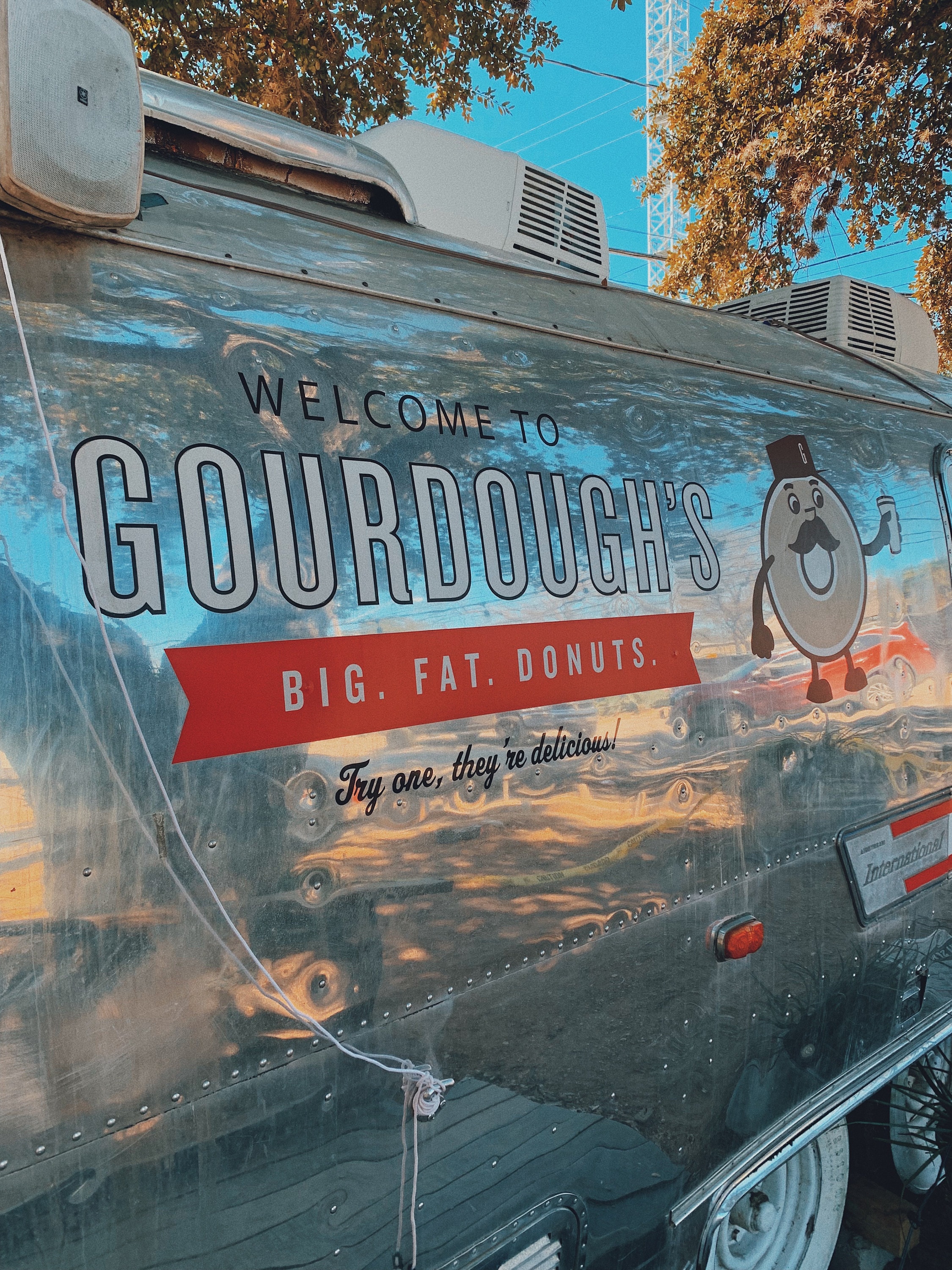 I'm not a huge pastry person but I love donuts, and these come out piping hot. Since I like simple donuts I opted for the simplest thing on the menu, donut holes with a coconut frosting. Highly recommend for sharing with some peeps as a mid-morning snack. Gourdough's Big Fat Donuts
Prototype Vintage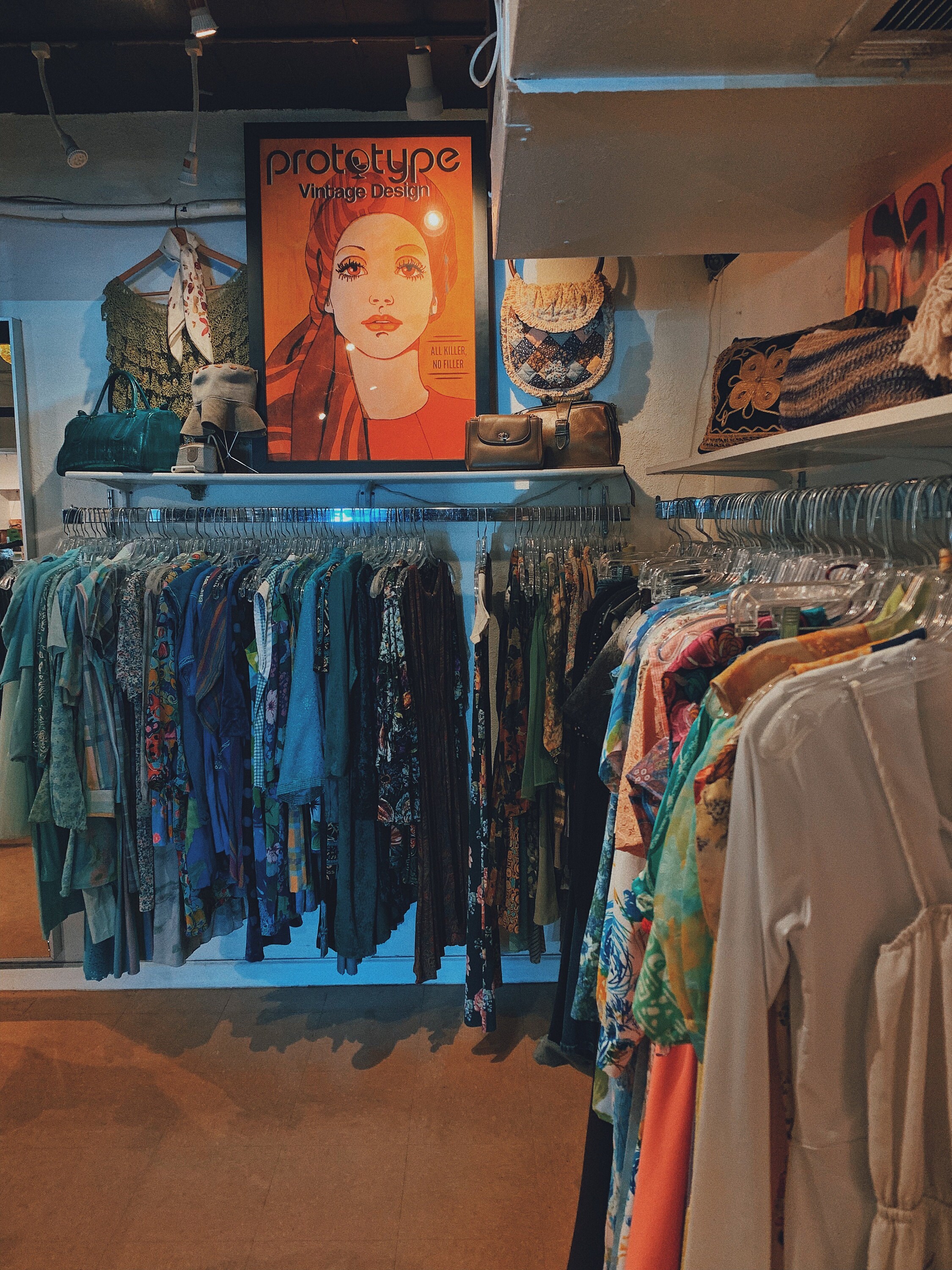 Great vintage shop for both men and women off South Congress. Prototype Vintage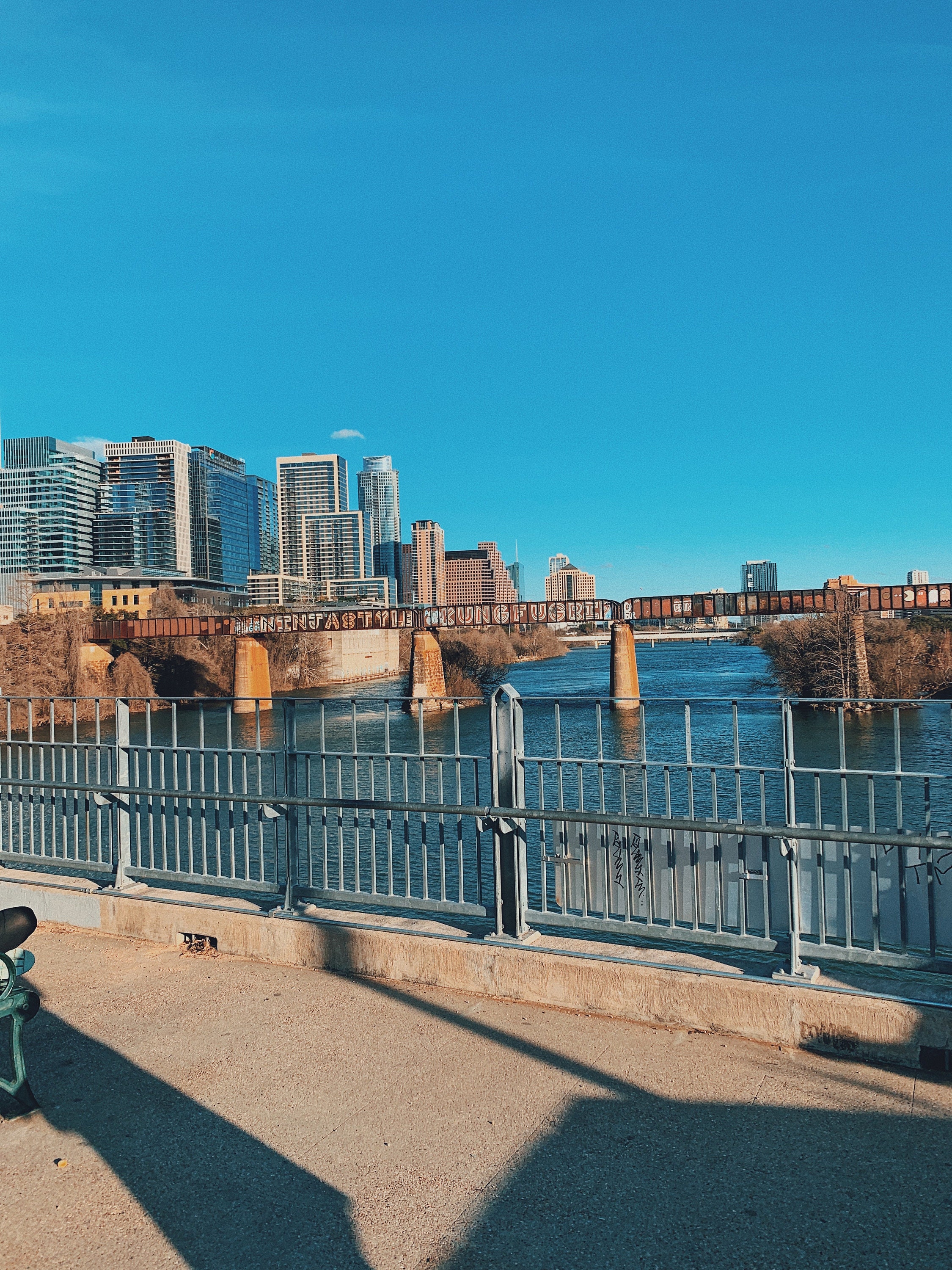 I actually turned this list into a Google Map, so check it out  by Clicking Here, and let me know some of your favorite spots in Austin down below <3
See more of Jaclyn's life on the Blog and on her Instagram @ivystvintage